Net worth
$10 million
Full name
Robert Arthur Kardashian
Date of Birth
March 17, 1987
Place of Birth
Los Angeles, California
Age
32
Height
1.85m
Weight
89kg
Residence
Hidden Hills, California
Nationality
American
Occupation
Reality TV star, entrepreneur
Famous for
Keeping Up with the Kardashians, Rob and Chyna
Spouse(s)
None
Relatives
Robert Kardashian (father), Kris Jenner (mother), Kourtney, Khloe and Kim (sisters), Kendall and Kylie Jenner (maternal half-sisters), Dream Kardashian (daughter)
Catchphrases
We're a very close family; nothing will change that.
I'm a Pisces - emotional.

Updated on
Sep 2019
Introduction
Although a part of the ultra-famous Kardashian-Jenner clan, Rob has decided to minimally appear in their hit show Keeping Up with the Kardashians.
His decision was intensified by his episodes of depression, pressure to lose weight because of his diabetes and because of his public breakup with Blac Chyna. Not only is he the least famous Kardashian because of choice but he is also the Kardashian with the lowest net worth amounting to $10M.
Rob Kardashian's Life
Rob entered reality TV along with the rest of his family through the E! sponsored show, Keeping Up with the Kardashian. Because it became an instant hit, the show was given several spinoffs where he also appeared. He was also given his own spinoff china during his on and off relationship with rapper Blac Chyna.
He finished his undergraduate business degree at the University of Southern California, Marshall School of Business. He was able to use his degree when he opened his sock company, Arthur George. He has one child with Blac Chyna, Dream Kardashian.
Family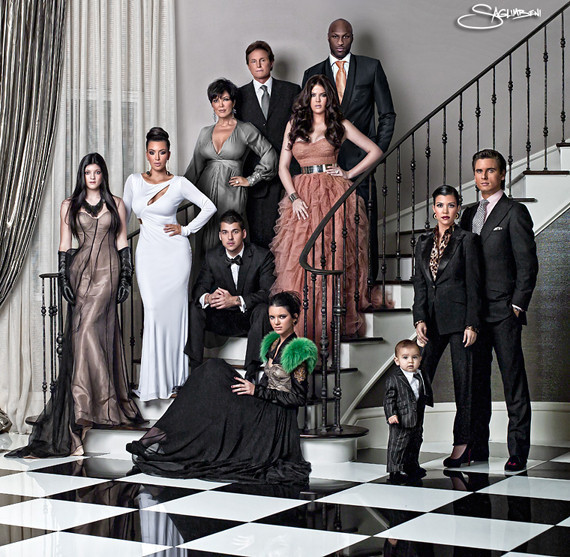 Rob was born Robert Arthur Kardashian on March 17, 1987 in Los Angeles, California. He is the only son of famous 1990s lawyer Robert Kardashian and flight stewardess turned reality star, Kris Jenner.
He has three sisters from this marriage; Kourtney, Kim and Khloe. His parents divorced in 1996. In that same year, his mother married former Olympic gold medalist Bruce Jenner. Through this marriage, he gained two maternal half-sisters, Kendall and Kylie Jenner.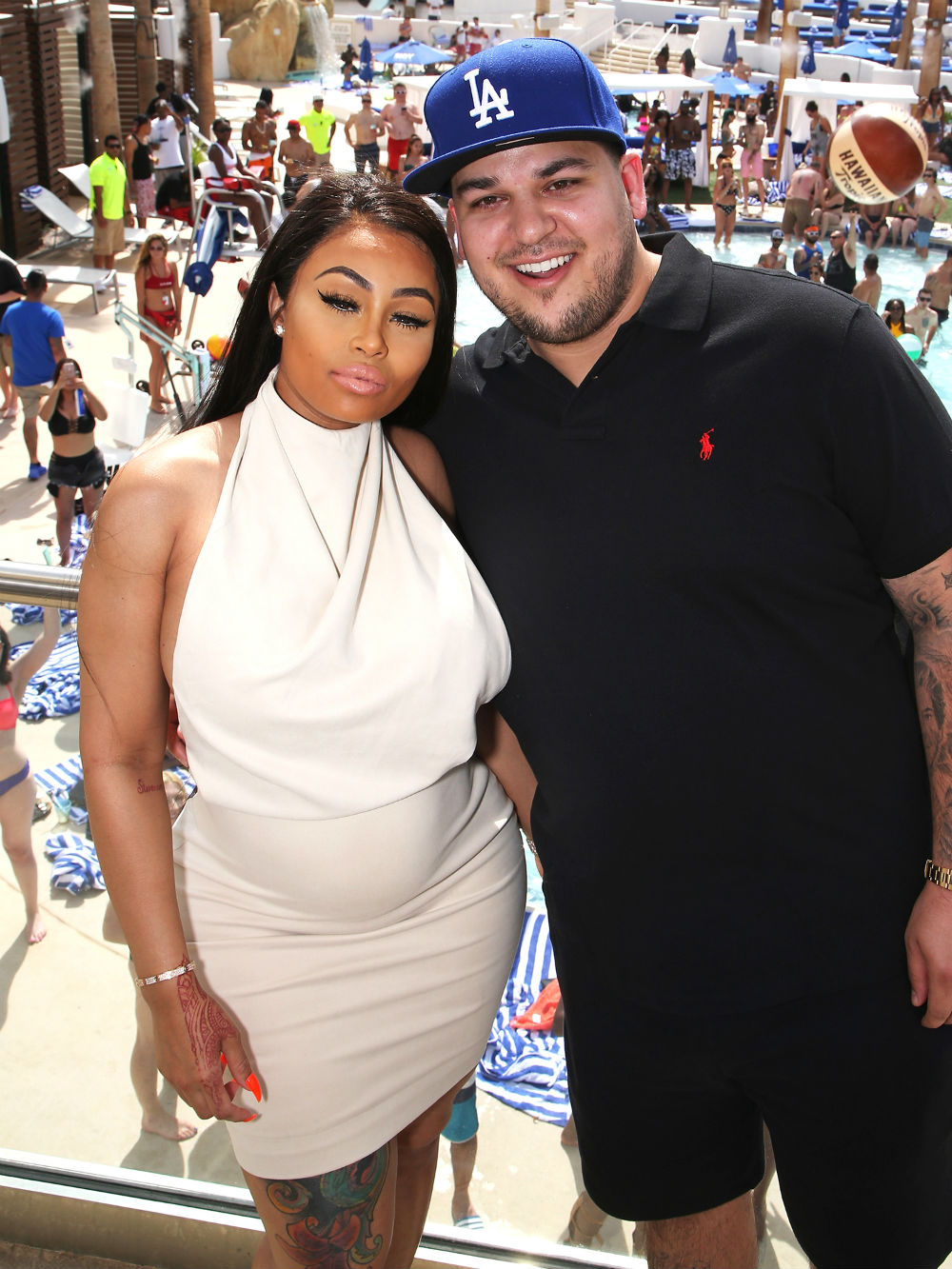 Rob was briefly engaged with Blac Chyna on April 2016 after only three months of dating. Three episodes of KUWTK were devoted to this whirlwind relationship like his two previous relationships with actress Adrienne Bailon in 2007 and singer Rita Ora in 2012.
In May 2016, Rob and Chyna announced that they were expecting their first child and in September announced that they were expecting a girl and that they would name her Dream Renee Kardashian. One month after Dream was born, Chyna left their home and announced in public that he was hitting her.
Rob got depressed and in December of 2016, Rob was rushed to the hospital because of diabetes. Chyna and him reconciled briefly that year but formally split in 2017 when Rob posted Chyna's nude photos which she sent to various younger male rappers. The both of them agreed on co-parenting although Rob has filed for legal child custody in January 2017.
Career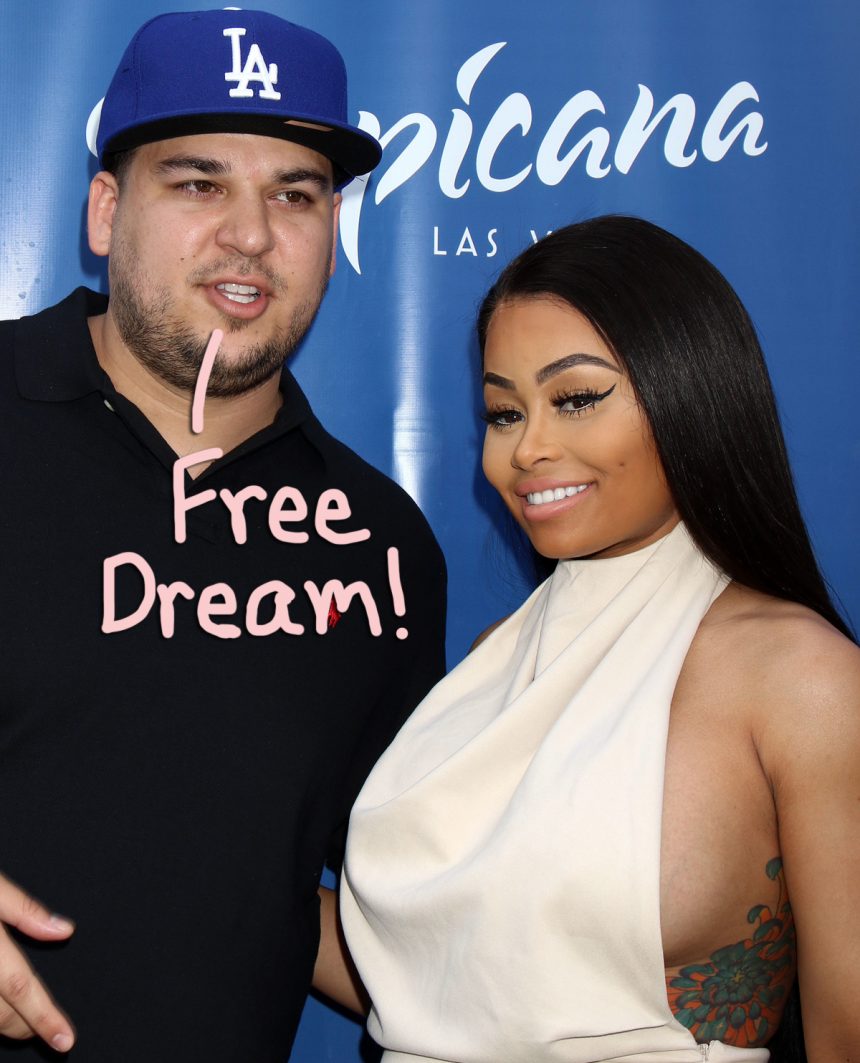 Rob's stint in reality TV was a brief one. After appearing in all episodes of KUWTK for two straight seasons, his appearances were lessened until he decided to not appear in the show all at once.
In 2011, he participated in Dancing with the Stars Season 13 where him and partner Cheryl Burke made it to the finals and ended at second place.
The next year, he was chosen as one of the judges of Miss USA and also appeared in the reality dating show The Choice.
In 2016, he was given a spinoff series for KUWTK. It featured him and then partner Blac Chyna. It only lasted for one season though as their relationship came to an end officially in 2017.
While he was not on TV, he ventured into business where he partnered with products such as Coca-cola, Rival Spot, BG5, Perfect Skin and launched his sock company called Arthur George.
Unfortunately, he had to sell his company to his mother Kris Jenner in 2016 when he was on the verge of an emotional breakdown and was hospitalized due to diabetes. Like his sisters, he is also a social media influencer where he gets paid $75,000-$250,000 per post.
How did Rob Kardashian make money?
Product collaborations and endorsements (Coca-cola, BG5, Perfect Skin and Rival Spot)
Sock company (Arthur George)
TV appearances (KUWTK, Rob and Chyna, Miss USA, The Choice, Dancing with the Stars)
Social media (Instagram, Twitter and YouTube)
Net worth from 2010-2019
2010: $500,000
2011: $800,000
2012: $1.2M
2013: $3M
2014: $3.4M
2015: $4.8M
2016: $5.2M
2017: $7M
2018: $9M
2019: $10M
How much does Rob Kardashian make in a day?
Due to financial staggers since 2016, Rob is said to be only making an average of $4M annually mainly from social media posts and sock line. From this, he is projected to be earning $11, 000 a day $77,000 per week.
What does Net Worth Mean?
What is a Net Worth?
It is a quantitative concept which measures the value of an entity. It is applicable ranging from an individual to companies, organizations, sectors and a country as a whole. To put it simply, it is the difference between assets and liabilities. A positive net worth means assets are greater than liabilities, whereas negative net worth mean liabilities are greater than assets.
Formula:
Net Worth = Assets – Liabilities
A little more into Net Worth Concept:
Net worth conveys the financial health of any entity. Asset is anything that is owned and has a monetary value to it while liabilities is a commitment that deplete resources. Assets can be liquid or which can turn into liquid ( example: bank check ). They are non-liquid when they take time to turn into cash (like for example Home). Whereas liability is an obligation that has to be repaid ( example: home loan, car loan etc.,)
Any financial institution or 3rd party look at your assets and liabilities to understand the financial position. Positive net worth or increasing asset base indicates good financial health while negative net worth or increasing liabilities means a bad financial health condition.
It is always a good habit for any entity to maintain a reduce liabilities and increase or maintain a balanced asset base.
What does a Net Worth Mean to a person?
In simple terms, it means the value that is left after subtracting liabilities from assets. Few Examples of liabilities include car loans, student loans, home loans, credit card bills, and other mortgages etc., whereas an individual's assets are amount in the savings account, home, vehicle, bonds, stocks and other material that has value.
In other words, whatever is left after paying off all the personal debt from asset base is net worth. It is important to understand that value of net worth varies as per the market value of assets and current debt costs.
For example:
Consider a case of Ramu Johnson. His assets include a house valued at $350000, shares worth $150000 and a car worth $35000. His liabilities include a mortgage balance of
$150000 and an outstanding car loan $15000 to be paid.
Now Ramu Johnson's Net Worth = ($350000+$150000+$35000) – ($150000+$15000)
= ($535000 ) – ($165000)
= $370000
Assuming Ramu Johnson's financial position after five years as follows –
House value at $350000, Shares value at $180000, savings $ 40000 and car value $25000. While mortgage loan $120000, car loan $0 (paid off).
The Net worth after 5 years would = ($350000+$180000+$ 40000 + $25000 ) – ($120000)
= $595000 – $120000
= $475000
Here it is understood that, although the fact that the value of a house and car decrease, the net worth have increased to $475000. It is because a decline in house loan is less than the overall asset base and decrease in liabilities.
Note that, an individual's net worth can be negative if his asset base is less than liabilities.
What does net worth mean for celebrities?
Most often celebrities fall under High Net worth Individuals. And what does HNWI mean?
People with considerable net worth as called as HNWI.
Independent Charted Accounts, wealth managers and investment counsellors stay close to them making them as prime markets.
As per Securities and Exchange Commission( SEC), investors more than 1Million are considered as accredited investors to invite them to invest in unrequested securities.
Is 401k part of net worth?
As per the definition, 401K is also a part of net worth if it is calculated in terms of assets and liabilities. But, in this case, 401K have no specifics as in, therefore it cannot be measured.
What is the average American net worth?
Like any entities net worth a countries net worth can be calculated as below. It is a sum of net worth of all individuals (citizens), companies and organizations reside in America, plus countries net worth. In America, this measure is referred to as financial position.
As on quarter 1 2014, America's financial position =
Assets ( $269.6 trillion) – liabilities ($145.8 trillion ) = $123.8 trillion.
What is a good net worth by age?
| Age of Household | Median Net Worth |
| --- | --- |
| Under 35 years | $6,900 |
| 35 to 44 years | $45,740 |
| 45 to 54 years | $100,404 |
| 55 – 64 years | $164,498 |
| 65 – 69 years | $193,833 |
| 70 – 74 years | $225,390 |
| 65 – 75 Years | $202,950 |
| 75 + Years | $197,758 |
What is the net worth of the top 1%, 5%, 10%?
As in America, wealth distribution is as follows
Richest 1% of the population owned 35% of the country's total wealth
Richest 5% of the population owned 11% of the country's total wealth
Richest 10% of the population owned 12% of the country's total wealth
Houses and cars of Rob Kardashian
Rob has hit the financial curb recently and has recently moved in to her mother's Hidden Hills mansion after living win Kylie's Calabasas mansion in 2018. He previously owned his four-bedroom, six-bathroom home in The Oaks but has listed it for sale in 2017.
Regardless, Rob does not come without cars. At present, he owns a Porsche Panamera, a Range Rover, Mercedes Benz G-Wagon and a Lamborghini Aventador.
Success lessons from Rob Kardashian
Never give up on yourself.
In a recent interview with Pop Sugar, Rob confirmed that he has gotten back to working out. He said that he now follows a strict diet and workout plan and is very inspired to shed weight to be around Dream for a long time. He said that he has been in a dark phase in his life but he was able to know himself in the process and now there is no going back.
Never take less than what you deserve.
When Blac Chyna publicly announced that he was allegedly hitting her that is why she was forced to move out of their home, he thought to himself that he could retaliate but he did not because he loved her so much.
In their brief reconciliation and official split, he opened up with Kourtney and Khloe in one episode of KUWTK telling them that he should have listened to them about Chyna. In that episode, he also said that he is done with accepting things he does not deserve and a week later, he broke up with Chyna for good and posted the truth about her including nude photos she sent to young male rappers.
Conclusion
In 2017, Rob filed an affidavit in the court requesting that his monthly spousal support of $60,000 be reduced $20,000 because of his unstable income. Although his family has reached out to him, he said that needed to sort things out on his own. Recent photos of him this year reveal that he has probably gotten back to his feet health-wise and finances wise.
References: