Net worth
$40 million
Full name
Khloe Alexandra Kardashian
Date of Birth
June 27,1984
Place of Birth
Los Angeles, California
Age
35
Height
5ft 10 (1.77 m)
Weight
76kg
Residence
Los Angeles, California
Nationality
American
Occupation
Reality TV star, entrepreneur, product endorser
Famous for
Keeping Up with the Kardashians, Khloe and Lamar, Kourtney and Khloe Take The Hamptons, Kourtney and Khloe Take Miami, Revenge Body
Spouse(s)
Lamar Odom (married:2009; divorced:2016)
Relatives
Robert Kardashian (father); Kris Jenner (mother); Kourtney, Kim and Rob Kardashian (siblings); Kendall and Kylie Jenner (maternal half-sisters); Bruce/Caitlyn Jenner (step-father); True Thompson (daughter)
Catchphrases
I am my father's daughter.
Knowing your body as a woman is empowering.

Updated on
Sep 2019
Introduction

Khloe Kardashian's rise to fame like all their family members was an unconventional one following the sextape of her sister Kim in 2006. The year after, the whole family started one of the longest reality TV shows, Keeping Up with the Kardashians.
She has been involved in two scandalous relationships as his former husband Lamar Odom overdosed on drugs and was in a coma and with her baby daddy Tristan Thompson who was involved in various cheating scandals. She did not put her family's fame to waste as she opened her own product lines most focusing on fitness and is currently worth $40M.
Khloe Kardashian's Life
Khloe is another member of the rich and famous Kardashian-Jenner clan. She, Kourtney and Kim all studied in a private, Roman Catholic all-girls school. But after her two sisters graduated, she convinced her mother that it would be best for her to be home-schooled since she did not have many friends and was often bullied because of her size.
Much of her fame can be attributed to her stint in KUWTK, two spin-off series with her sister Kourtney, but at best, she was talked about because of her two failed romances. But beyond these, she has made a name for herself apart from being just another Kardashian. She owns various product lines in the fitness industry, has his own fitness show and is a full-time mother to daughter True.
Family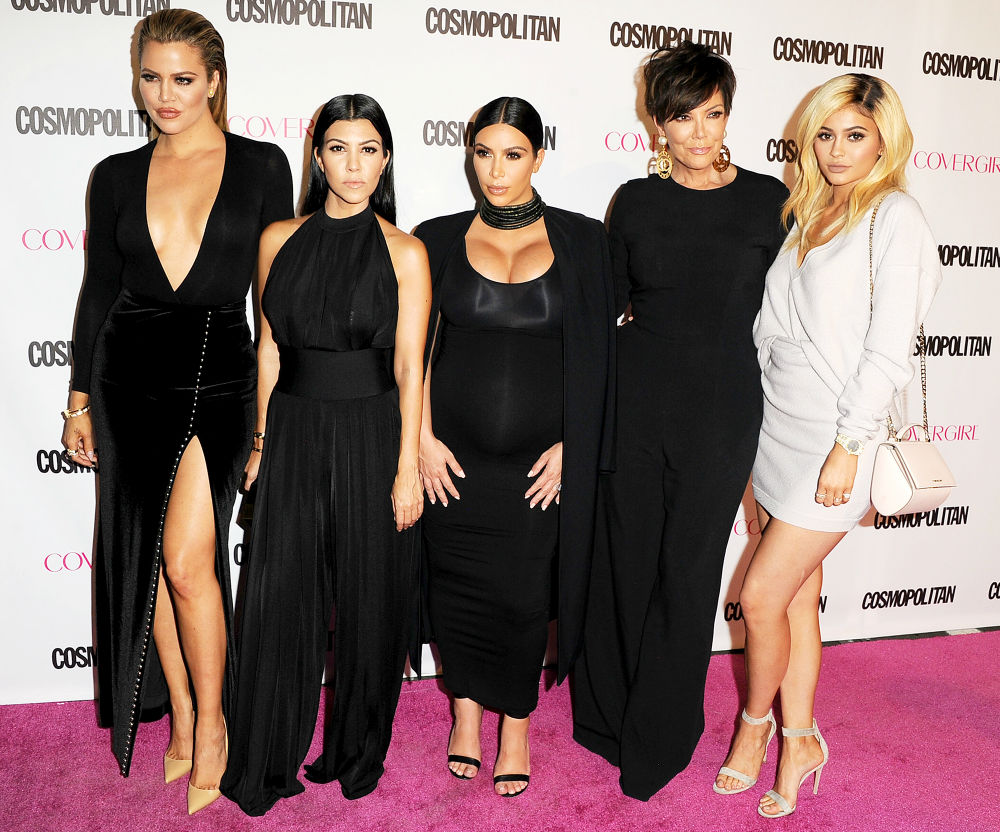 Khloe Kardashian was born on June 27,1984. She is the third child of famous and rich lawyer Robert Kardashian and former flight stewardess Kris Jenner.
She has three other siblings from this marriage: Kourtney, Kim and Rob. When her parents divorced in 1991, her mother married former Olympic gold medalist and actor Bruce Jenner (now Caitlyn). From this marriage, she gained two maternal half-sisters, Kylie and Kendall Jenner and three step-brothers from Bruce's first marriage, Burt, Brandon and Brody. She was still just a teenager when Bruce Jenner came into their lives and that is why among the Kardashian siblings, she had been the closest to him. When Bruce came out as Caitlyn, she and Kylie were the first ones to reach out to him.
She married former NBA superstar center Lamar Odom of the LA Lakers. Her marriage was as publicized as their divorce, though. In 2013, speculations of an impending divorce surfaced the net when Khloe filed that her maiden name be restored. These speculations were confirmed when she filed for a divorce a year after and in 2015, both parties signed the papers. However, Khloe retracted her divorce complaint when Lamar was in coma for drug overdose in 2015. She told the public that she was still technically his wife and that he needed him the most at that difficult time. When Lamar recovered, he granted her freedom and finalized the divorce in 2016.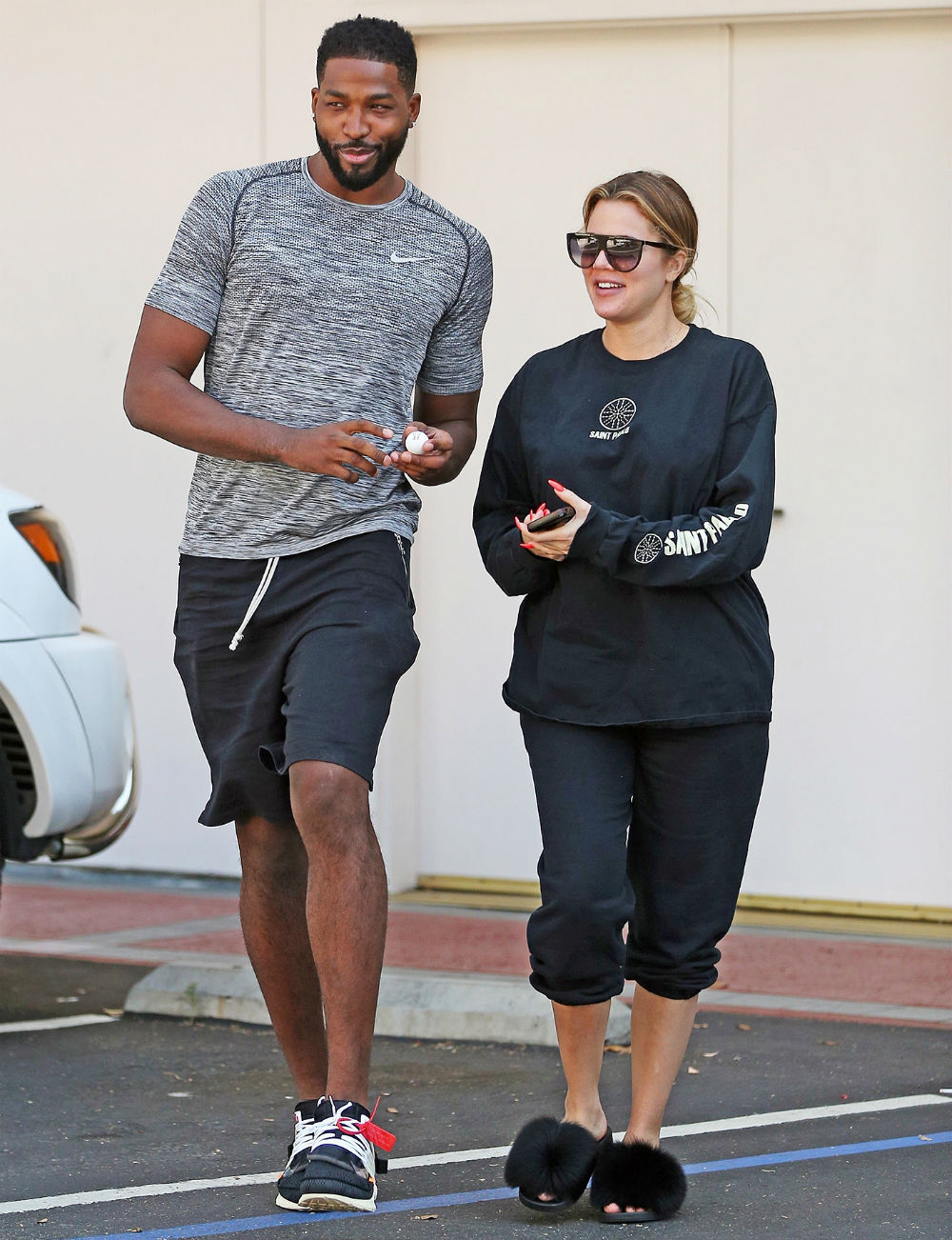 A few months after her divorce with ex-husband Lamar, she dated another NBA center, Tristan Thompson of the Cleveland Cavaliers. Their relationship became on and off in between 2017-2018 when cheating scandals surfaced the net involving Tristan and various women in various occasions. Their daughter True was born in 2017 and they got back together briefly but when the news broke out that Tristan cheated on her again for Kylie's best friend, Jordyn Woods, Khloe finally called it quits.
Career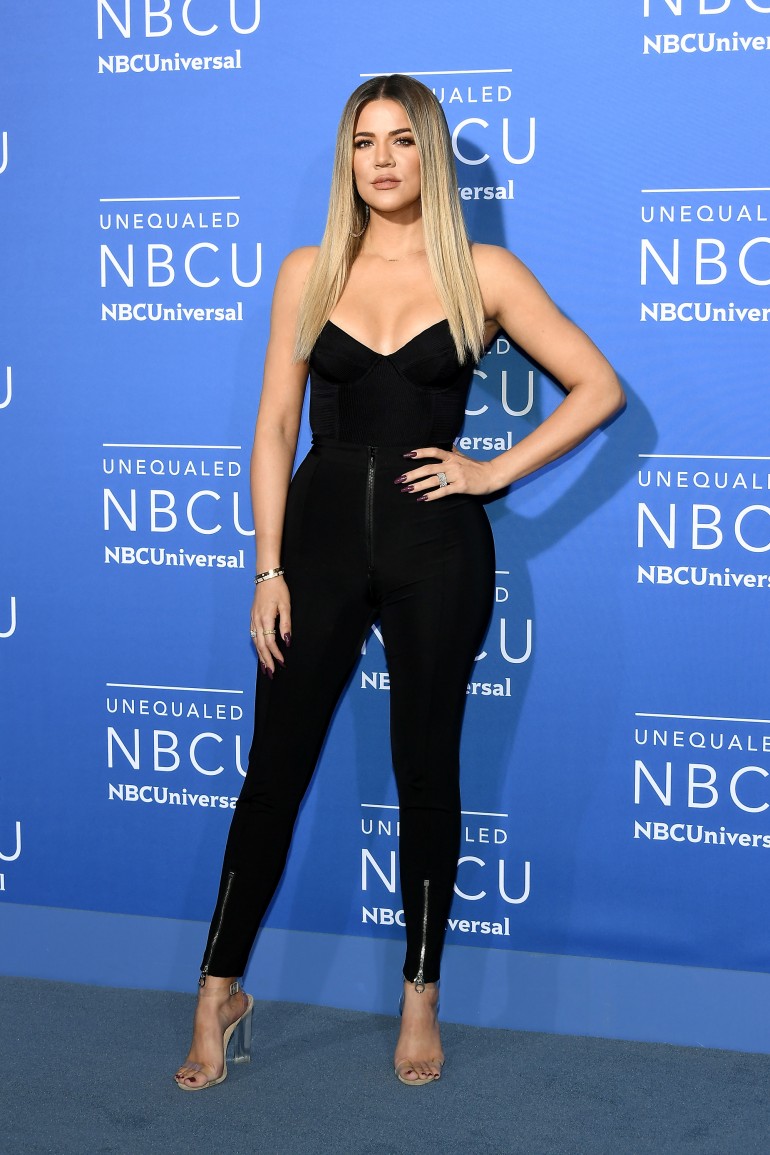 Her career like the rest of her family, started in 2007 when E! Entertainment signed them for a reality TV show called Keeping Up with the Kardashians. As the show proved to be a huge success, they created spin-offs for the members of the family.
She appeared in her own spin-off series such as Khloe and Lamar in 2011, Kourtney and Khloe take Miami in 2008 and Kourtney and Khloe take The Hamptons in 2009. Along with these, she and her sisters expanded their fame and wealth when they opened up their first store featuring their own clothing line called DASH which was based in Miami.
Aside from her regular reality TV appearances, she also co-hosted an entertainment program called Top 40 Mainstream along with Terrence J. Her road to fitness was highly documented in KUWTK that in 2016, she launched her own fitness show on YouTube called Revenge Body.
In 2009-2010, she, Kim and Kourtney were part of the product campaign for Idol White, a teeth whitening pen, a clothing line for Bebe, another Kardashian clothing line called K-Dash and tanning products called Kardashian Glamour Tan.
In 2010-2012, she and Lamar launched their own fragrance line called Unbreakable and in 2012 released another line called Unbreakable Joy.
She also started her own radio show titled Kloe Kardashian Odom, published two books along with sisters Kourtney and Kim titled Dollhouse (2011) and Kardashian Konfidential (2012), respectively. She even co-hosted with Mario Lopez in the third season of the X-Factor and appeared in various acting stints in the hit series 90210, Law and Order and The Celebrity Apprentice.
She started her own fitness clothing company called The Good American in 2016. She also collaborated with Kylie Cosmetics and launched three matte lipsticks in a series called In Love with KoKo and Becca Cosmetics.
How did Khloe Kardashian make money?
Fitness company (The Good American)
Product lines/endorsements (DASH, K-Dash and Kardashian Glamour Tan, Bebe, Idol White, Flat Tummy Co.)
TV appearances (Keeping Up with the Kardashians, Kourtney and Khloe Take Miami and The Hamptons, Khloe and Lamar, Beverly Hills 90210, Royal Pains, I Am Cait, Fashion Police and Law and Order LA)
Hosting, radio and TV programs (The X Factor Season 3, Top 40 Mainstream and Khloe Kardashian Odom)
Fragrance and cosmetic lines (Unbreakable, Unbreakable Joy and True; In Love with KoKo and the KoKo Collection Round Three, Becca Cosmetics)
Social media following, websites and mobile apps (Instagram and YouTube through Revenge Body, Khloe with AK and Khlo-CD)
Net worth from 2010-2019
2010: $8M
2011: $10M
2012: $13M
2013: $15M
2014: $18M
2015: $20M
2016: $23M
2017: $29M
2018: $32M
2019: $40M
How much does Khloe Kardashian make in a day?
With Khloe's earning of $8M coming into 2019, Khloe is projected to be earning $21,200 a day or $153,400 per week.
What does Net Worth Mean?
What is a Net Worth?
It is a quantitative concept which measures the value of an entity. It is applicable ranging from an individual to companies, organizations, sectors and a country as a whole. To put it simply, it is the difference between assets and liabilities. A positive net worth means assets are greater than liabilities, whereas negative net worth mean liabilities are greater than assets.
Formula:
Net Worth = Assets – Liabilities
A little more into Net Worth Concept:
Net worth conveys the financial health of any entity. Asset is anything that is owned and has a monetary value to it while liabilities is a commitment that deplete resources. Assets can be liquid or which can turn into liquid ( example: bank check ). They are non-liquid when they take time to turn into cash (like for example Home). Whereas liability is an obligation that has to be repaid ( example: home loan, car loan etc.,)
Any financial institution or 3rd party look at your assets and liabilities to understand the financial position. Positive net worth or increasing asset base indicates good financial health while negative net worth or increasing liabilities means a bad financial health condition.
It is always a good habit for any entity to maintain a reduce liabilities and increase or maintain a balanced asset base.
What does a Net Worth Mean to a person?
In simple terms, it means the value that is left after subtracting liabilities from assets. Few Examples of liabilities include car loans, student loans, home loans, credit card bills, and other mortgages etc., whereas an individual's assets are amount in the savings account, home, vehicle, bonds, stocks and other material that has value.
In other words, whatever is left after paying off all the personal debt from asset base is net worth. It is important to understand that value of net worth varies as per the market value of assets and current debt costs.
For example:
Consider a case of Ramu Johnson. His assets include a house valued at $350000, shares worth $150000 and a car worth $35000. His liabilities include a mortgage balance of
$150000 and an outstanding car loan $15000 to be paid.
Now Ramu Johnson's Net Worth = ($350000+$150000+$35000) – ($150000+$15000)
= ($535000 ) – ($165000)
= $370000
Assuming Ramu Johnson's financial position after five years as follows –
House value at $350000, Shares value at $180000, savings $ 40000 and car value $25000. While mortgage loan $120000, car loan $0 (paid off).
The Net worth after 5 years would = ($350000+$180000+$ 40000 + $25000 ) – ($120000)
= $595000 – $120000
= $475000
Here it is understood that, although the fact that the value of a house and car decrease, the net worth have increased to $475000. It is because a decline in house loan is less than the overall asset base and decrease in liabilities.
Note that, an individual's net worth can be negative if his asset base is less than liabilities.
What does net worth mean for celebrities?
Most often celebrities fall under High Net worth Individuals. And what does HNWI mean?
People with considerable net worth as called as HNWI.
Independent Charted Accounts, wealth managers and investment counsellors stay close to them making them as prime markets.
As per Securities and Exchange Commission( SEC), investors more than 1Million are considered as accredited investors to invite them to invest in unrequested securities.
Is 401k part of net worth?
As per the definition, 401K is also a part of net worth if it is calculated in terms of assets and liabilities. But, in this case, 401K have no specifics as in, therefore it cannot be measured.
What is the average American net worth?
Like any entities net worth a countries net worth can be calculated as below. It is a sum of net worth of all individuals (citizens), companies and organizations reside in America, plus countries net worth. In America, this measure is referred to as financial position.
As on quarter 1 2014, America's financial position =
Assets ( $269.6 trillion) – liabilities ($145.8 trillion ) = $123.8 trillion.
What is a good net worth by age?
| Age of Household | Median Net Worth |
| --- | --- |
| Under 35 years | $6,900 |
| 35 to 44 years | $45,740 |
| 45 to 54 years | $100,404 |
| 55 – 64 years | $164,498 |
| 65 – 69 years | $193,833 |
| 70 – 74 years | $225,390 |
| 65 – 75 Years | $202,950 |
| 75 + Years | $197,758 |
What is the net worth of the top 1%, 5%, 10%?
As in America, wealth distribution is as follows
Richest 1% of the population owned 35% of the country's total wealth
Richest 5% of the population owned 11% of the country's total wealth
Richest 10% of the population owned 12% of the country's total wealth
Houses and cars of Khloe Kardashian
After giving birth to daughter True in Cleveland, she came back to LA and purchased her six-bedroom and eight-bathroom Calabasas home which was the former house of Justin Bieber. It has six fireplaces, four wine cellars, two garages, an infinity pool and spa. She also briefly co-owned a house in Ohio with her baby daddy Tristan Thompson. It was a five-bedroom, eight-bathroom house. No information of this property being sold or listed has surfaced.
As for her cars, Khloe owns a Range Rover, a Rolls-Royce Wraith and Phantom Drophead Coupe, Mercedes Benz G-Wagon, and a Cadillac Escalade.
Success lessons from Khloe Kardashian
Love yourself without measure.
Having been bullied as fat growing up, Khloe said that she built on these taunting when she decided to love her body more through fitness. She said that, she became a more productive, confident and loving individual when she loved her body and according to her, this has proved to be a winning wisdom.
Keep those who are loyal and let go of the fakes.
After the tumultuous cheating scandal she was dragged into because Tristan Thompson couldn't keep his hands to himself, KoKo has in the best position to talk about loyalty. On her official statement following her breakup with Tristan she said, loyalty is the most important thing in the world and that after this, she will be more careful about who stays in her life but she has to move on, pick herself up and continue hustling.
Conclusion
At present, Khloe's life is revolving on her fitness company and being a full-time mother to True. While she is still active in Keeping Up with the Kardashians, she has made a decision to not include her daughter in the limelight in comparison with Kourtney and Kim's kids. She has been an active funder of the Los Angeles Children's Hospital along with Kendall and Kylie and has started working with a charity for the victims of the Armenian Genocide which she and Kim started in 2016.
References: