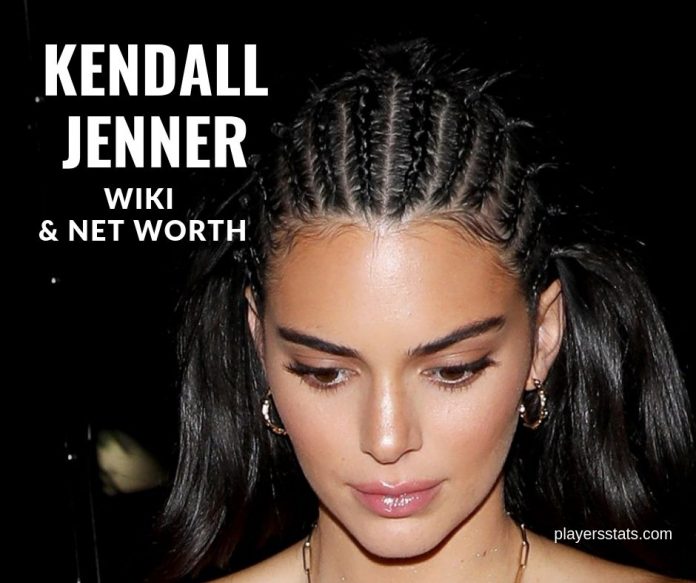 Net worth
$40 million
Full name
Kendall Nicole Jenner
Date of Birth
November 3, 1995
Place of Birth
Los Angeles, California
Age
24
Height
5 ft 10.5 in (1.79 m)
Weight
59kg
Residence
Beverly Hills, California
Nationality
American
Occupation
Model, social media influencer, reality TV star, entrepreneur
Famous for
Keeping Up with the Kardashians, Vogue and Victoria's Secret Fashion Show
Spouse(s)
None
Relatives
Kylie Jenner (sister); Burt, Brandon and Brody Jenner (paternal step-brothers); Kourtney, Kim Kardashian, Khloe and Rob (maternal half-siblings); Bruce/Caitlyn Jenner (father); Kris Jenner (mother)
Catchphrases
I am a 60 year old soul trapped in a 23 year old body.
I am nice but can also be very mean. There should be balance.

Updated on
Sep 2019
Introduction
View this post on Instagram
Unlike her Kardashian sisters whose lives are well documented through Keeping Up with the Kardashians, Kendall went lowkey with her public life and had a lie-low in her appearances in her family's reality TV show. Instead, she pursued her career as a professional model and studied in New York and in Europe to harness her craft. She has a net worth of $40M.
Kendall Jenner's Life
Kendall is the sister of youngest billionaire, Kylie Jenner. Kendall started modelling as early as 14. She and Kylie both attended the Sierra Canyon High School but were also both homeschooled after the eighth-grade.
Since then, she has been focusing on her modelling career and has been unstoppable since. Being a part of the famous Kardashian-Jenner clan was a good stepping stone but she is practically self-made when it comes to her modelling career.
At present, she has an individual net worth of $40M, thanks to her massive success in her chosen career path.
See also: Kylie Jenner's Net Worth: the Richest Kardashian-Jenner Sister
Family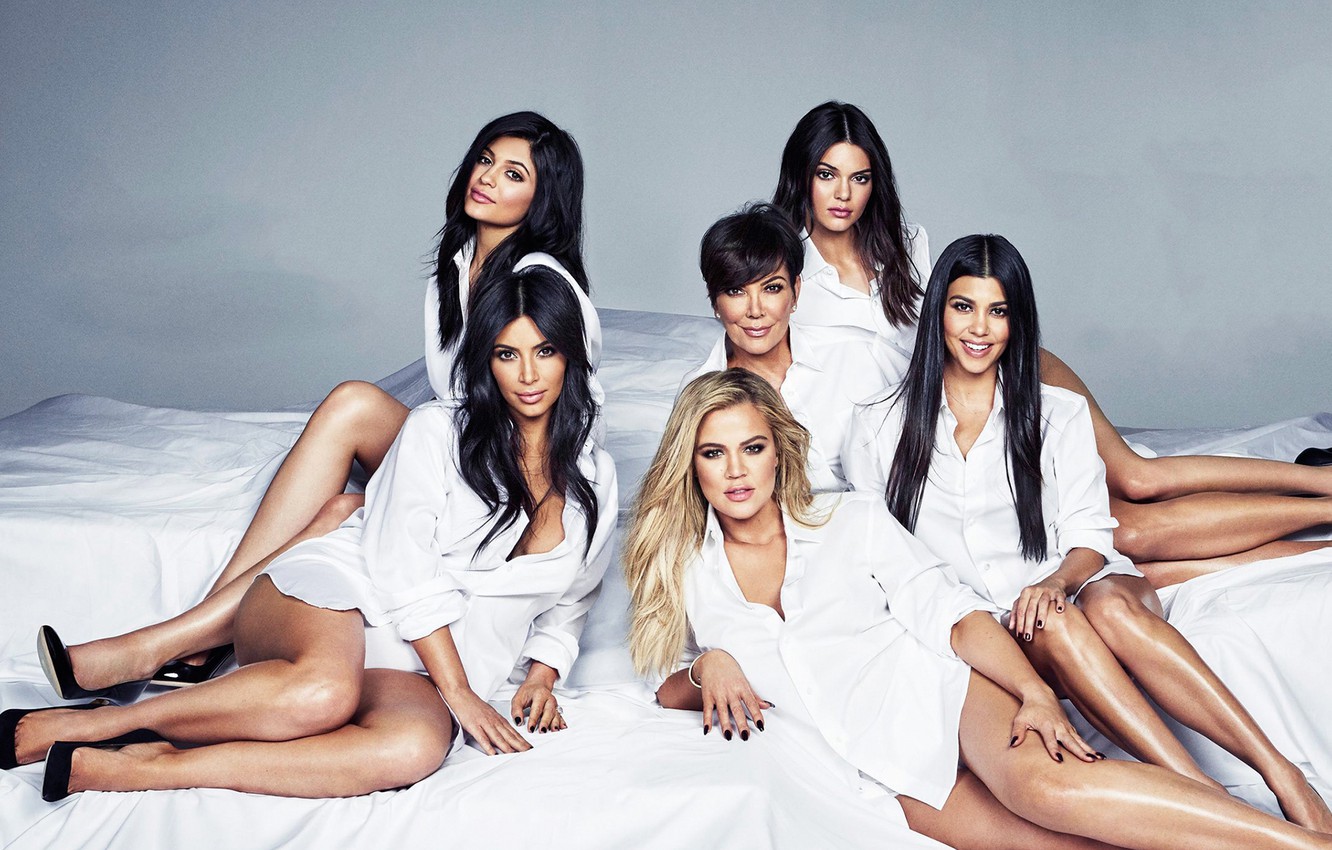 Kendall Nicole Jenner was born on November 3, 1995 to parents Bruce Jenner and Kris Jenner. Both of her parents are practically rich and famous with her dad being a former Olympic gold medalist and actor while her mom is the matriarch of the Kardashian empire after her divorce with equally rich and famous lawyer, Robert Kardashian. In total, she has eight siblings; a younger sister with her parents' marriage, Kylie; three paternal half-brothers, Burt, Brandon and Brody; four maternal half-siblings, Kourtney, Kim, Khloe and Rob.
When her father came out as Caitlyn, she was the last of the Jenner-Kardashians to talk to him. The clout between her and her dad went on for four months but eventually reconciled during Kourtney's birthday.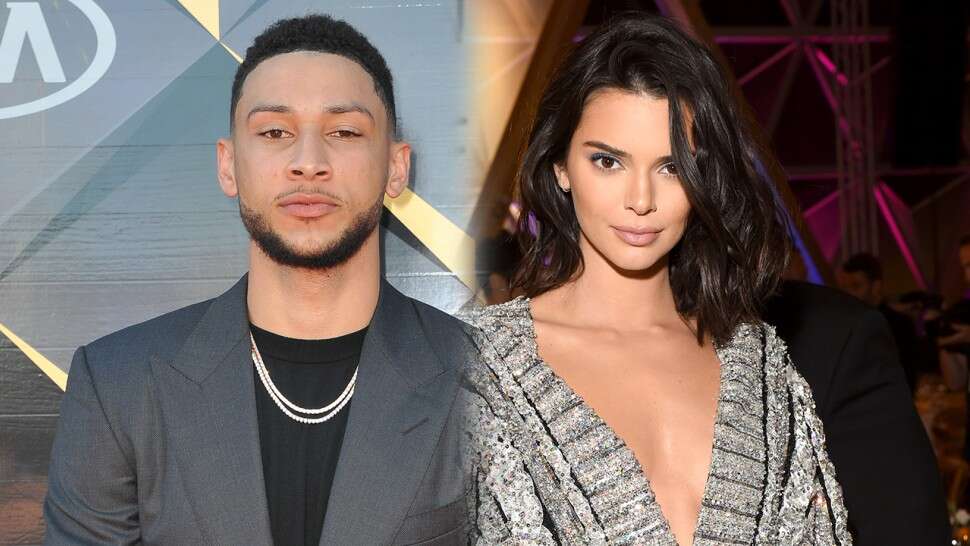 She is not yet married but her dating timeline is as raved about as her modelling career. She has been involved primarily with basketball players such as Blake Griffin of the LA Clippers then, who was practically way, way her senior, Jordan Clarkson when he was still with the LA Lakers and with superstar Ben Simmons of Philadelphia 76ers (which she moved in with in a LA pad). She was also briefly involved with One Direction member Harry Styles.
Career
Her appearances in TV commenced when she was just 12 years old, thanks to her family's own reality TV show on E!, the popular Keeping Up with the Kardashians. Kendall started her modelling career when she was only 14 after she and her sister Kylie was offered a clothing, skincare and lip gloss line by PacSun. After that, she was signed by Wilhelmina Models to model for Rocker Babes with a Twist, a teen clothing line by Forever 21.
When she was 17, she decided to limit her appearances in KUWTK to focus on her modelling career. She then took modelling classes in New York and Paris to become a professional model.
When she was 19, she was signed by The Society Management, a modelling agency based in New York. Two years later, she was also signed by the Elite Model Management in Paris. Since then, she has become more invested in modelling than in becoming TV actress. She has appeared in various fashion shows for Marc Jacobs, Estee Lauder, Dolce and Gabbana, Givenchy, Tommy Hilfiger, Fendi, Chanel, Ellie Saab, Vera Wang and Michael Kors, among others.
Her career's highlight however, happened when she walked for the very sought-after Victoria's Secret fashion show in 2017, which according to her was a dream come true. She has also ventured in businesses such as her shared cosmetic line with Kylie, and nail polish line.
How did Kendall Jenner make money?
Modelling (The Society Management and Elite Model Management)
TV show appearances (Keeping Up with the Kardashians, Kim and Kourtney spinoffs, Kourtney and Khloe spinoffs)
Product lines (Kendall and Kylie by PacSun, Kylie + Kendall Cosmetics, Nicole nail polish by OPI, Girl by Steve Madden, TopShop)
Product campaigns/endorsements (Leah Madden, Agua Bendita, Chanel, Givenchy, Balmain, H&M, Karl Lagerfeld, Adidas, Pepsi)
Company representative (Estee Lauder, Calvin Klein, Penshoppe)
Magazine covers and editorials (Teen Vogue, Kurv by Victoria's Secret, Vanity Fair, Mango
Book features (Nomad Two Worlds: Australia)
Fashion shows (Alexander Wang, Vera Wang, Mercedes Benz, Fendi, D&G, Marc Jacobs, Tommy Hilfiger, etc.)
Music Video and TV series appearances (Hawaii Five-O, Oceans 8, The High Fructose Adventures of Annoying Orange, Recognize by PartyNextDoor, Where is the Love by Black Eyed Peas)
Net worth from 2010-2019
2010: $3M
2011: $5M
2012: $9M
2013: $15M
2014: $22M
2015: $29M
2016: $30M
2017: $31M
2018: $32M
2019: $40M
How much does Kylie Jenner make in a day?
Kendall is reported to have earned $26M from 2018 to the first quarter of 2019. From this, Kendall is earning an average of $310,000 per week or $71,000.
Also read: Kim Kardashian's Net Worth
What does Net Worth Mean?
What is a Net Worth?
It is a quantitative concept which measures the value of an entity. It is applicable ranging from an individual to companies, organizations, sectors and a country as a whole. To put it simply, it is the difference between assets and liabilities. A positive net worth means assets are greater than liabilities, whereas negative net worth mean liabilities are greater than assets.
Formula:
Net Worth = Assets – Liabilities
A little more into Net Worth Concept:
Net worth conveys the financial health of any entity. Asset is anything that is owned and has a monetary value to it while liabilities is a commitment that deplete resources. Assets can be liquid or which can turn into liquid ( example: bank check ). They are non-liquid when they take time to turn into cash (like for example Home). Whereas liability is an obligation that has to be repaid ( example: home loan, car loan etc.,)
Any financial institution or 3rd party look at your assets and liabilities to understand the financial position. Positive net worth or increasing asset base indicates good financial health while negative net worth or increasing liabilities means a bad financial health condition.
It is always a good habit for any entity to maintain a reduce liabilities and increase or maintain a balanced asset base.
What does a Net Worth Mean to a person?
In simple terms, it means the value that is left after subtracting liabilities from assets. Few Examples of liabilities include car loans, student loans, home loans, credit card bills, and other mortgages etc., whereas an individual's assets are amount in the savings account, home, vehicle, bonds, stocks and other material that has value.
In other words, whatever is left after paying off all the personal debt from asset base is net worth. It is important to understand that value of net worth varies as per the market value of assets and current debt costs.
For example:
Consider a case of Ramu Johnson. His assets include a house valued at $350000, shares worth $150000 and a car worth $35000. His liabilities include a mortgage balance of
$150000 and an outstanding car loan $15000 to be paid.
Now Ramu Johnson's Net Worth = ($350000+$150000+$35000) – ($150000+$15000)
= ($535000 ) – ($165000)
= $370000
Assuming Ramu Johnson's financial position after five years as follows –
House value at $350000, Shares value at $180000, savings $ 40000 and car value $25000. While mortgage loan $120000, car loan $0 (paid off).
The Net worth after 5 years would = ($350000+$180000+$ 40000 + $25000 ) – ($120000)
= $595000 – $120000
= $475000
Here it is understood that, although the fact that the value of a house and car decrease, the net worth have increased to $475000. It is because a decline in house loan is less than the overall asset base and decrease in liabilities.
Note that, an individual's net worth can be negative if his asset base is less than liabilities.
What does net worth mean for celebrities?
Most often celebrities fall under High Net worth Individuals. And what does HNWI mean?
People with considerable net worth as called as HNWI.
Independent Charted Accounts, wealth managers and investment counsellors stay close to them making them as prime markets.
As per Securities and Exchange Commission( SEC), investors more than 1Million are considered as accredited investors to invite them to invest in unrequested securities.
Is 401k part of net worth?
As per the definition, 401K is also a part of net worth if it is calculated in terms of assets and liabilities. But, in this case, 401K have no specifics as in, therefore it cannot be measured.
What is the average American net worth?
Like any entities net worth a countries net worth can be calculated as below. It is a sum of net worth of all individuals (citizens), companies and organizations reside in America, plus countries net worth. In America, this measure is referred to as financial position.
As on quarter 1 2014, America's financial position =
Assets ( $269.6 trillion) – liabilities ($145.8 trillion ) = $123.8 trillion.
What is a good net worth by age?
| Age of Household | Median Net Worth |
| --- | --- |
| Under 35 years | $6,900 |
| 35 to 44 years | $45,740 |
| 45 to 54 years | $100,404 |
| 55 – 64 years | $164,498 |
| 65 – 69 years | $193,833 |
| 70 – 74 years | $225,390 |
| 65 – 75 Years | $202,950 |
| 75 + Years | $197,758 |
What is the net worth of the top 1%, 5%, 10%?
As in America, wealth distribution is as follows
Richest 1% of the population owned 35% of the country's total wealth
Richest 5% of the population owned 11% of the country's total wealth
Richest 10% of the population owned 12% of the country's total wealth
Houses and cars of Kylie Jenner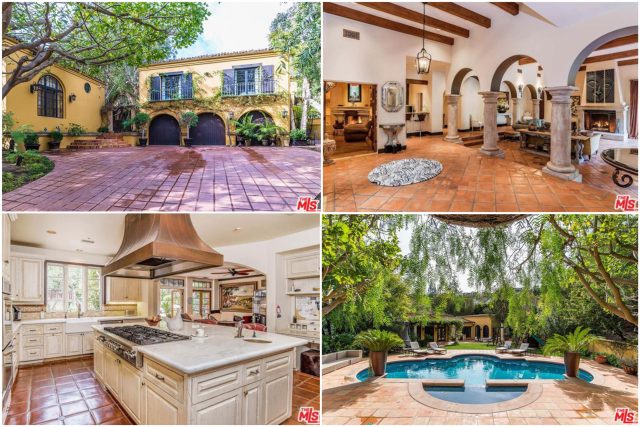 She briefly purchased a five-bedroom, six-bathroom home in 2016 in Hidden Hills but sold it after a year. Kendall then purchased another mansion in 2017 in the revered elite neighborhood of Mulholland Estates in Beverly Hills, California. It is a Spanish style five-bedroom and six-bathroom mansion with its own tennis court, playground, spa, infinity pool and wide fountained and hedged garden.
She also has a luxurious condo in Los Angeles, particularly in the elite Westwood area. In 2017, she and then boyfriend Ben Simmons moved in together for a year and rented a Beverly Hills mansion.
Kendall's family has an obsession with cars and she is not an exception. Kendall has a particular love for vintage cars as she owns a 1969 Chevrolet Camaro, a 1965 red and 1972 silver Mustang, a 1985 Chevrolet Cheville convertible, a 1957 Chevrolet Corvette Stingray and a 1965 Cadillac ElDorado. Of course, she also has a Range Rover, Mercedes Benz Maybach, a Ferrari Italia and a Mercedes Benz G-class which she shares with Kylie.
Success lessons from Kendall Jenner
You are not others' expectations.
Kendall said that she knows she made a lot of eyebrows rise when she decided to pursue her modelling career instead of helping with the family business through KUWTK. But she also said that she did not pursue modelling out of rebellion or because she wanted to prove something. She said she went for it because it was something that she truly wanted to do.
Privacy matters.
Growing up in a famous clan was never easy for Kendall. She says that it was hard for her to get through all the bashing from other people. That is why she said that, "growing up, I used to tweet a lot, but every time I do, I get a lot of hateful remarks about me and my family. So early on, I realized the value of privacy in a very public life so I think we should all leave something private about our lives for us to have moments to actually enjoy life, reflect on it and master what we do best."
Conclusion
Although Kendall chose the other way to fame which is not in reality TV, Kendall's career is successful on its own. She has been nominated for 23 awards and has won 10 of them including the 2018 Revolve Awards for being Icon of the Year, three Teen Choice Awards, two Model of the Year Awards in 2014 and 2015 and the Fashion Icon of the Decade Award in 2017. She has also been an active funder of the Los Angeles Children's Hospital since 2013.
References: