Kris Jenner's Net Worth in 2019: $90M
Introduction
Kris Jenner is an American TV personality well known for her role in the E! hit series Keeping Up With the Kardashians. She has an estimated net worth of $90 million.
Early life
Kristen Mary Jenner was born in San Diego, California. She is the daughter of Mary Jo Shannon and Robert True Houghton an engineer by profession. She has a younger sister called Karen Houghton.
When her parents divorced in 1962, the mother moved Kris and her sister to Clairemont, California where she attended Longfellow Elementary School. She later attended Clairemont High School and graduated in 1973.
Family and Relationships
She got married to Robert Kardashian, a highly successful attorney who featured on the O.J. Simpson's trial, on 8th July 1978 and together they had four children: 1 son: Robert Kardashian (born 1987) and 3 daughters: Kourtney Kardashian (born 1979), Kim Kardashian (born in 1980) and Khloe Kardashian (born 1984). They got divorced in March 1991. She confesses in her autobiography, Kris Jenner…And all Things Kardashian, that she had an affair during the marriage. They remained friends after the divorce until Robert Kardashian died of esophageal cancer in 2003.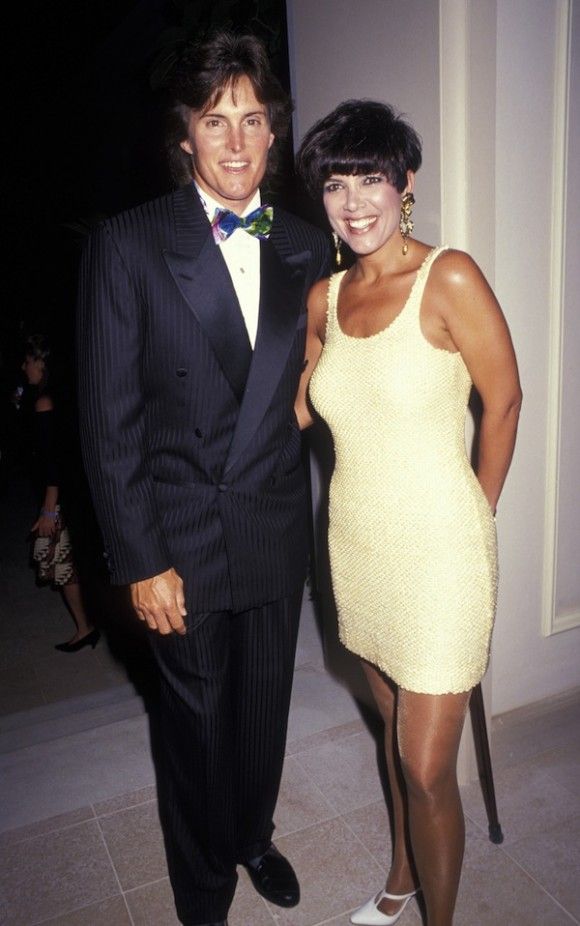 One month later, she married Bruce Jenner, (now Caitlyn Jenner). They have two daughters: Kendall Jenner (born 1995) and Kylie Jenner (born 1997). As a result, she became a step-mother to Bruce's children from previous marriages: Burt, Casey, Brandon and Brody Jenner. They later got divorced in March 2015.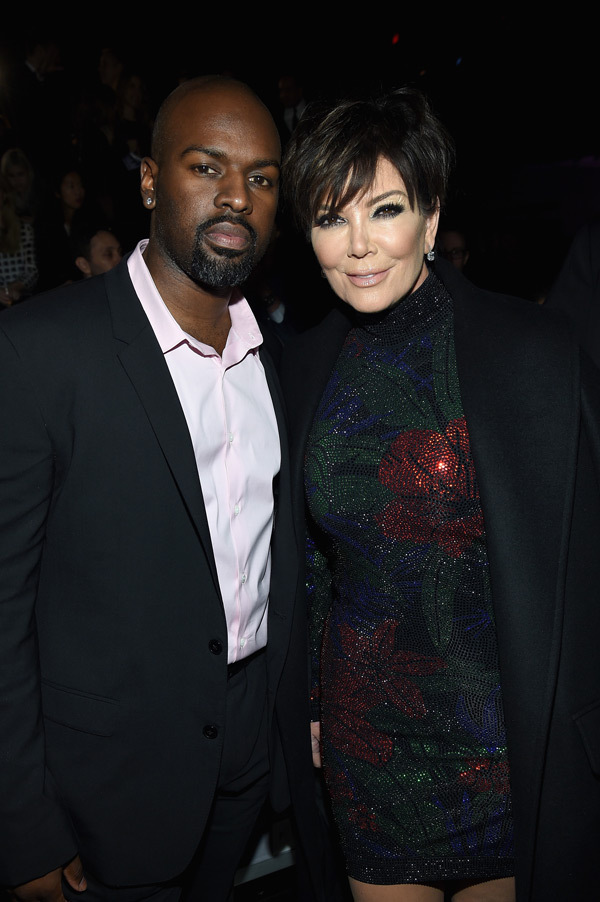 Since then she has been in a long-term relationship with Corey Gamble.
Career
Kris runs her own production company called Jenner Communications based in LA. She also managed Kim's career before the start of the reality show, Keeping Up With the Kardashians.
In 2004, she opened a children's boutique called Smooch, with her eldest daughter, Kourtney. She met with Ryan Seacrest to pursue a reality tv show based on her family in 2007. The show was picked up for air by E! cable network where she was the executive producer. The series was based on the family's professional and personal life and debuted in October 2007. It has since then gone on to become one of the longest-running TV shows of all time. It resulted into several spin-offs, Kourtney and Khloe Take Miami (2009), Kourtney and Kim Take New York (2011), Khloe and Lamar (2011), Rob & Chyna (2016) and Life of Kylie (2017).
Kris also hosted a pop culture, talk-show Kris (2013). The show aired on Fox station for a six-week trial run after which it wasn't extended.
She has also appeared in popular shows such as Dancing with the Stars, America's Next Top Model, I am Cait and Flip it Like Disick
She is the author of two books: An autobiography, Kris Jenner…And all Things Kardashian, and a cookbook titled 'In the Kitchen with Kris: A Kollection of Kardashian-Jenner Family Favorites'.
She has been featured in music videos of popular music artists such as Ariana Grande's song Thank U, Next and WhereIsTheLove? By The Black Eyed Peas.
She still handles the management of all her children to date.
Sources of Wealth
Mother/Manager to the Kardashians and Jenners makes majority of her pay from a cut of earnings (she takes 10% management cut, according to Forbes) from daughters, Kourtney, Kim, Khloe and Kylie and also from her appearances on Keeping Up With the Kardashians which has been on air for 12 years and is entering the 16th season this fall.
She is credited for coming up with the pitching of the show and acting as executive producer.
What does Net Worth Mean?
What is a Net Worth?
It is a quantitative concept which measures the value of an entity. It is applicable ranging from an individual to companies, organizations, sectors and a country as a whole. To put it simply, it is the difference between assets and liabilities. A positive net worth means assets are greater than liabilities, whereas negative net worth mean liabilities are greater than assets.
Formula:
Net Worth = Assets – Liabilities
A little more into Net Worth Concept:
Net worth conveys the financial health of any entity. Asset is anything that is owned and has a monetary value to it while liabilities is a commitment that deplete resources. Assets can be liquid or which can turn into liquid ( example: bank check ). They are non-liquid when they take time to turn into cash (like for example Home). Whereas liability is an obligation that has to be repaid ( example: home loan, car loan etc.,)
Any financial institution or 3rd party look at your assets and liabilities to understand the financial position. Positive net worth or increasing asset base indicates good financial health while negative net worth or increasing liabilities means a bad financial health condition.
It is always a good habit for any entity to maintain a reduce liabilities and increase or maintain a balanced asset base.
What does a Net Worth Mean to a person?
In simple terms, it means the value that is left after subtracting liabilities from assets. Few Examples of liabilities include car loans, student loans, home loans, credit card bills, and other mortgages etc., whereas an individual's assets are amount in the savings account, home, vehicle, bonds, stocks and other material that has value.
In other words, whatever is left after paying off all the personal debt from asset base is net worth. It is important to understand that value of net worth varies as per the market value of assets and current debt costs.
For example:
Consider a case of Ramu Johnson. His assets include a house valued at $350000, shares worth $150000 and a car worth $35000. His liabilities include a mortgage balance of
$150000 and an outstanding car loan $15000 to be paid.
Now Ramu Johnson's Net Worth = ($350000+$150000+$35000) – ($150000+$15000)
= ($535000 ) – ($165000)
= $370000
Assuming Ramu Johnson's financial position after five years as follows –
House value at $350000, Shares value at $180000, savings $ 40000 and car value $25000. While mortgage loan $120000, car loan $0 (paid off).
The Net worth after 5 years would = ($350000+$180000+$ 40000 + $25000 ) – ($120000)
= $595000 – $120000
= $475000
Here it is understood that, although the fact that the value of a house and car decrease, the net worth have increased to $475000. It is because a decline in house loan is less than the overall asset base and decrease in liabilities.
Note that, an individual's net worth can be negative if his asset base is less than liabilities.
What does net worth mean for celebrities?
Most often celebrities fall under High Net worth Individuals. And what does HNWI mean?
People with considerable net worth as called as HNWI.
Independent Charted Accounts, wealth managers and investment counsellors stay close to them making them as prime markets.
As per Securities and Exchange Commission( SEC), investors more than 1Million are considered as accredited investors to invite them to invest in unrequested securities.
Is 401k part of net worth?
As per the definition, 401K is also a part of net worth if it is calculated in terms of assets and liabilities. But, in this case, 401K have no specifics as in, therefore it cannot be measured.
What is the average American net worth?
Like any entities net worth a countries net worth can be calculated as below. It is a sum of net worth of all individuals (citizens), companies and organizations reside in America, plus countries net worth. In America, this measure is referred to as financial position.
As on quarter 1 2014, America's financial position =
Assets ( $269.6 trillion) – liabilities ($145.8 trillion ) = $123.8 trillion.
What is a good net worth by age?
| Age of Household | Median Net Worth |
| --- | --- |
| Under 35 years | $6,900 |
| 35 to 44 years | $45,740 |
| 45 to 54 years | $100,404 |
| 55 – 64 years | $164,498 |
| 65 – 69 years | $193,833 |
| 70 – 74 years | $225,390 |
| 65 – 75 Years | $202,950 |
| 75 + Years | $197,758 |
What is the net worth of the top 1%, 5%, 10%?
As in America, wealth distribution is as follows
Richest 1% of the population owned 35% of the country's total wealth
Richest 5% of the population owned 11% of the country's total wealth
Richest 10% of the population owned 12% of the country's total wealth
Success lessons from Kris Jenner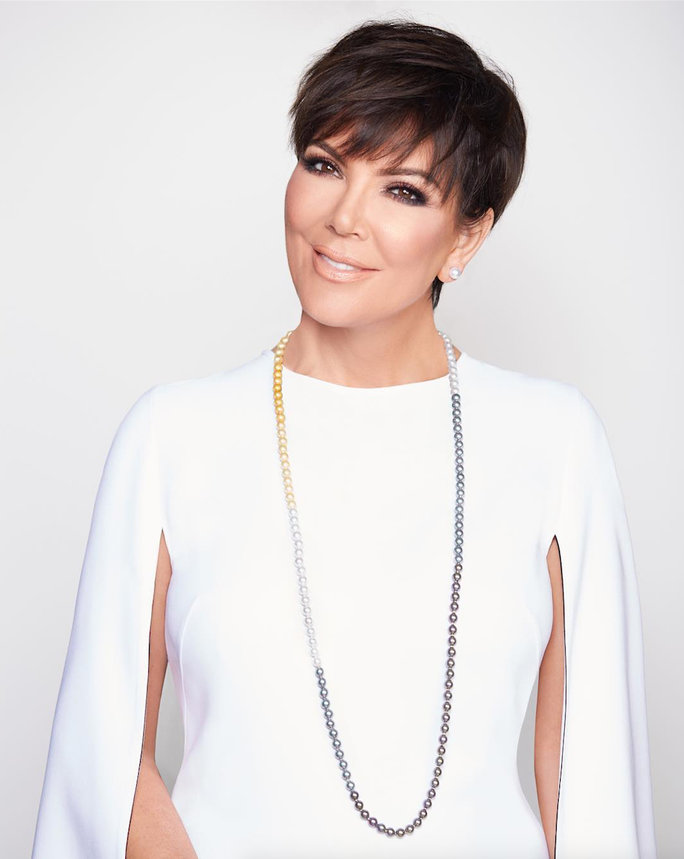 Family and Business can work.
She has managed to show the world that family and business can be mixed and become a profitable venture at that. She has carefully managed her daughters' careers and made them a fortune in the process.
Good PR
The family has managed to leverage their entire career on this. They were able to maneuver their way through pop culture and build a multi-million business empire based on their brand. Every crisis that has come their way, they were able to use it to their advantage to make money.
Understanding What the Audiences Want
Their show, Keeping Up with the Kardashians has been on the air for the past 12 years keeping viewers around the world glued to their screens. They have a good understanding of what makes the audience tick and they have carefully staged their shows around this.
Conclusion
Kris Jenner's net worth is estimated to be $90 million as of 2019. She is the epitome of the 21st-century woman who can be able to manage both family and business and make an empire out of it and we can't wait to see what the future has in store for her.