Quick Facts of Luke Eisner
| Net Worth | $350.000 |
| --- | --- |
| Name | Luke Eisner |
| Date of Birth | 1999, 20 years |
| Nationality | Wisconsin, American |
| Profession | Model, Musician, Actor and Media personality |
| Famous for: | Netflix movie "Tall Girl" |
| Height | 6 Feet 2 In (1.88m) |
Introduction:
View this post on Instagram

Luke Eisner is an American Model, Musician, Actor and Social Media personality. This 20 years old model have signed a contract with one of the big international Model agencies named "IMG Models" to become one of the youngest to do so.
As a musician, he proved his mettle and has become a member of "VOILA" group who eventually released their work which featured in BBC. Not just that, he is currently featured in a romantic cum comedy Netflix show "Tall Girl" as an actor in the American film industry.
Career Highlights:
Luke Eisner, a multi-skilled personality is creating a name for himself by taking a lead in the entertainment industry. His career started as a model and posed for brands like American Eagle, Calvin Klein, H&M, Stuart Weitzman, Ralph Lauren and Revolve. He grabbed an opportunity to do ramp walk for New York Fashion Week.
He is also featured on the cover page by "Male Model scene". Luke Eisner's model portfolio includes campaigns with international brands which brought him fame and recognition in the entertainment industry.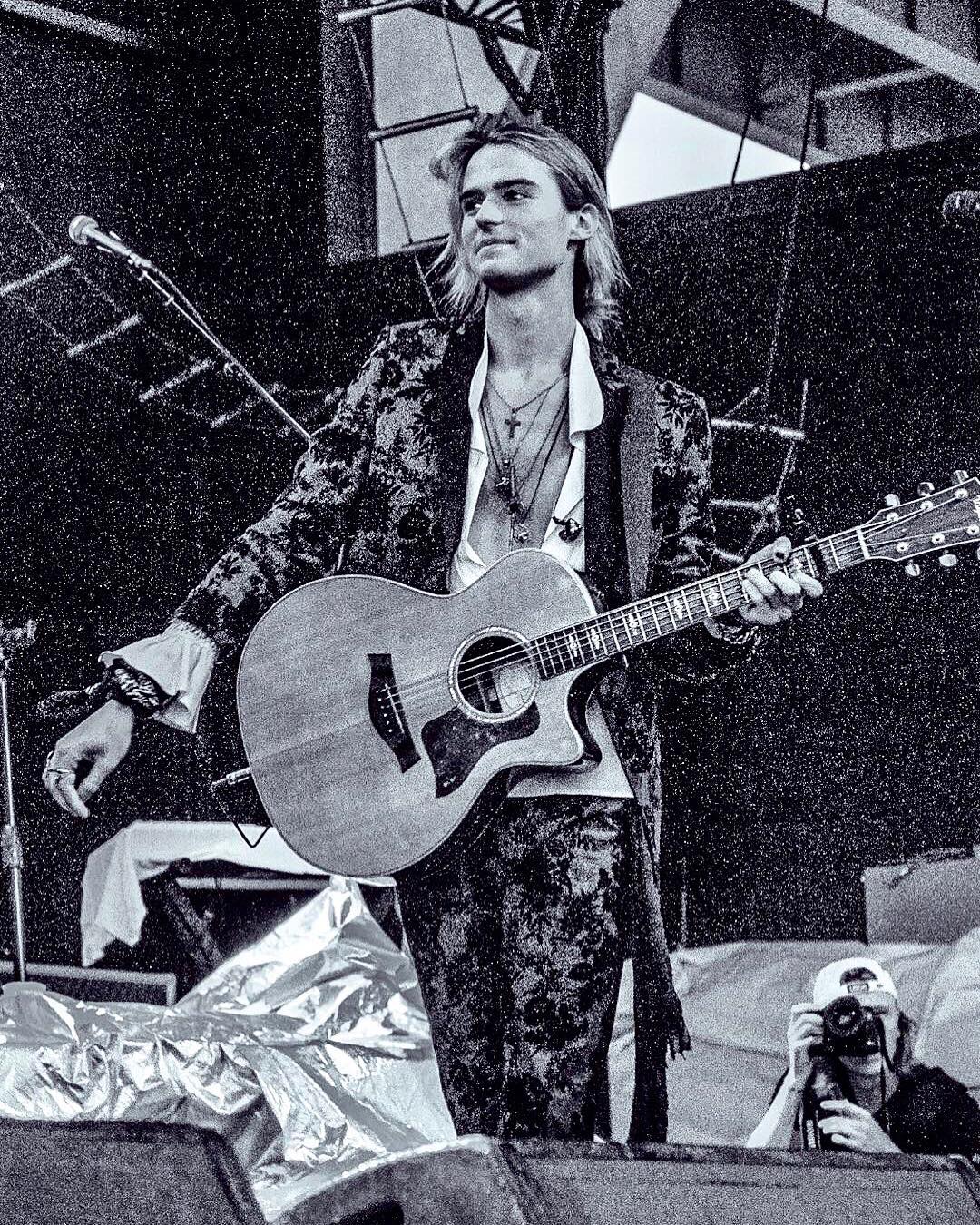 He has become a member of Pop and Rock band "VOILA" along with Gus Ross with his proven music skills. It came out as one of BBC's Introducing Solent "One to Watch" in the year 2018. They also released singles like "Hundredth Second Chance" and "Lately" after forming the band group. He performed at various events and shows as a musician.
Billboard and CelebMix listed this band on their charts. It is noted that they are being supported by entertainment industry personalities like Kesha, Martin Garrix and the Fray for their music band's work. Performance in the show "Goldberg's" on the ABC Network as a special guest on Valentine's Day episode itself speaks about his recognition in the coming days.
His "VOILA" group captured the attention and appreciation from entertainment industry personalities and media group such as Pandora, Billboard, Live nation's and BBC Music introducing.
Furthermore, he debuted in an American romantic comedy Netflix Film "Tall Girl" as an actor. Luke Eisner is playing an important character as Stig. This made him more popular and he is about to attract more opportunities from the film industry.
Career Highlights: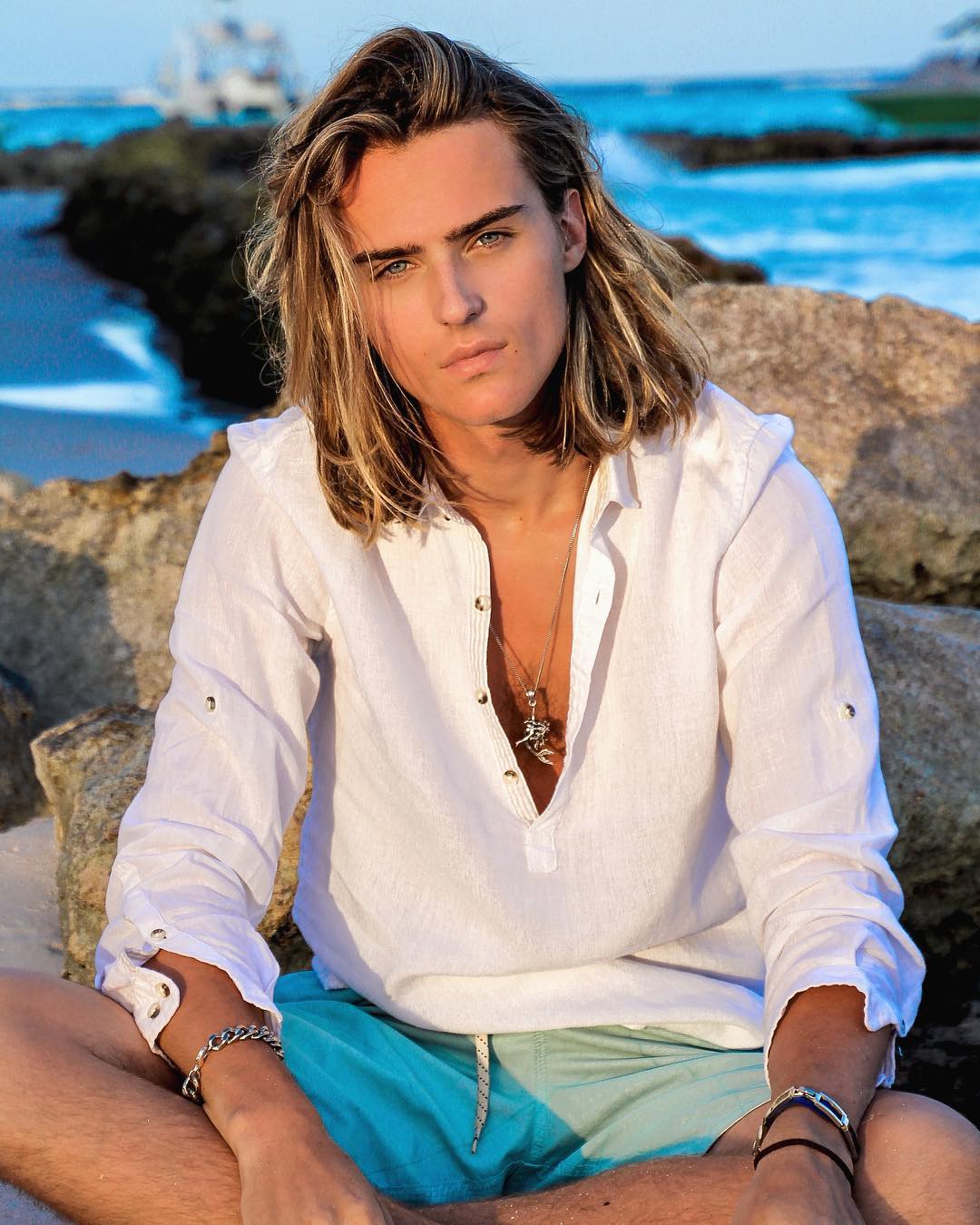 Featured on magazine cover page by "Male Model Scene"
Released his singles "Hundredth Second Chance" and "Lately"
Member of "VOILA"
Signed with International Model agencies named "IMG Models"
Debut into acting with his Netflix film "Tall Girl"
Source of Income and Net worth from 2010-2019:
Though his income sources are not disclosed to the public as such, but it is quite evident he earns most of his income from the following channels. But a majority of this is from Model career excluding from his recent acting contract in Netflix.
Contracts with Model agencies
As a Musician at various events and shows
Ramp walks at New York show
Acting in the Netflix film "Tall Girl"
TV shows
Campaigns for various causes.
All put together, as on 2019 his net worth is $350K US dollars. And is expected that this grow multi-fold in the coming years.
Not much is known about his endorsements and expenditure patterns since he comes limelight a few months back. There is no information about his parents and other family member details too.
What does Net Worth Mean?
What is a Net Worth?
It is a quantitative concept which measures the value of an entity. It is applicable ranging from an individual to companies, organizations, sectors and a country as a whole. To put it simply, it is the difference between assets and liabilities. A positive net worth means assets are greater than liabilities, whereas negative net worth mean liabilities are greater than assets.
Formula:
Net Worth = Assets – Liabilities
A little more into Net Worth Concept:
Net worth conveys the financial health of any entity. Asset is anything that is owned and has a monetary value to it while liabilities is a commitment that deplete resources. Assets can be liquid or which can turn into liquid ( example: bank check ). They are non-liquid when they take time to turn into cash (like for example Home). Whereas liability is an obligation that has to be repaid ( example: home loan, car loan etc.,)
Any financial institution or 3rd party look at your assets and liabilities to understand the financial position. Positive net worth or increasing asset base indicates good financial health while negative net worth or increasing liabilities means a bad financial health condition.
It is always a good habit for any entity to maintain a reduce liabilities and increase or maintain a balanced asset base.
What does a Net Worth Mean to a person?
In simple terms, it means the value that is left after subtracting liabilities from assets. Few Examples of liabilities include car loans, student loans, home loans, credit card bills, and other mortgages etc., whereas an individual's assets are amount in the savings account, home, vehicle, bonds, stocks and other material that has value.
In other words, whatever is left after paying off all the personal debt from asset base is net worth. It is important to understand that value of net worth varies as per the market value of assets and current debt costs.
For example:
Consider a case of Ramu Johnson. His assets include a house valued at $350000, shares worth $150000 and a car worth $35000. His liabilities include a mortgage balance of
$150000 and an outstanding car loan $15000 to be paid.
Now Ramu Johnson's Net Worth = ($350000+$150000+$35000) – ($150000+$15000)
= ($535000 ) – ($165000)
= $370000
Assuming Ramu Johnson's financial position after five years as follows –
House value at $350000, Shares value at $180000, savings $ 40000 and car value $25000. While mortgage loan $120000, car loan $0 (paid off).
The Net worth after 5 years would = ($350000+$180000+$ 40000 + $25000 ) – ($120000)
= $595000 – $120000
= $475000
Here it is understood that, although the fact that the value of a house and car decrease, the net worth have increased to $475000. It is because a decline in house loan is less than the overall asset base and decrease in liabilities.
Note that, an individual's net worth can be negative if his asset base is less than liabilities.
What does net worth mean for celebrities?
Most often celebrities fall under High Net worth Individuals. And what does HNWI mean?
People with considerable net worth as called as HNWI.
Independent Charted Accounts, wealth managers and investment counsellors stay close to them making them as prime markets.
As per Securities and Exchange Commission( SEC), investors more than 1Million are considered as accredited investors to invite them to invest in unrequested securities.
Is 401k part of net worth?
As per the definition, 401K is also a part of net worth if it is calculated in terms of assets and liabilities. But, in this case, 401K have no specifics as in, therefore it cannot be measured.
What is the average American net worth?
Like any entities net worth a countries net worth can be calculated as below. It is a sum of net worth of all individuals (citizens), companies and organizations reside in America, plus countries net worth. In America, this measure is referred to as financial position.
As on quarter 1 2014, America's financial position =
Assets ( $269.6 trillion) – liabilities ($145.8 trillion ) = $123.8 trillion.
What is a good net worth by age?
| Age of Household | Median Net Worth |
| --- | --- |
| Under 35 years | $6,900 |
| 35 to 44 years | $45,740 |
| 45 to 54 years | $100,404 |
| 55 – 64 years | $164,498 |
| 65 – 69 years | $193,833 |
| 70 – 74 years | $225,390 |
| 65 – 75 Years | $202,950 |
| 75 + Years | $197,758 |
What is the net worth of the top 1%, 5%, 10%?
As in America, wealth distribution is as follows
Richest 1% of the population owned 35% of the country's total wealth
Richest 5% of the population owned 11% of the country's total wealth
Richest 10% of the population owned 12% of the country's total wealth
Success lessons from Luke Eisner:
Nurtured multiple skills at an early age and was able to grab an opportunity to work with Big International Model agencies
Not limiting himself to Model alone, grabbed the opportunity to work with film industries as an actor
A disciplined life with utmost care towards his physic and polishing his skills inspired people of his age.