Net worth
$50 million
Full name
Vince Neil Wharton
Date of Birth
February 8, 1961
Age
58
Height
1.75m
Weight
85kg
Nationality
American
Occupation
Musician, Songwriter
Relatives
Spouse(s)
Beth Lynn (married 1981, divorced 1985)
Sharise Ruddell (married 1987, divorced 1993)
Heidi Mark (married 2000, divorced 2001)
Lia Gerardini (married 2005, divorced 2010)
Updated on
Sep 2019
Vince Neil's Net Worth in 2019: $50 million
Introduction
Vince Neil Wharton is one of the most successful artists in America. He co-founded the band, Motley Crue for which he is popularly known for his role as lead vocalist. Vince Neil currently has a net worth of $50 million.
Early life
Vince Neil was born in Hollywood California. His parents are a Mexican mother Shirley (nee Ortiz) and a native American father Clois Wharton. His family moved to Glendora in the 60s where he attended Sunflower Intermediate School and Royal Oak High School. Apart from music, the artist was also interested in surfing, basketball, football, and wrestling.
Vince Neil Family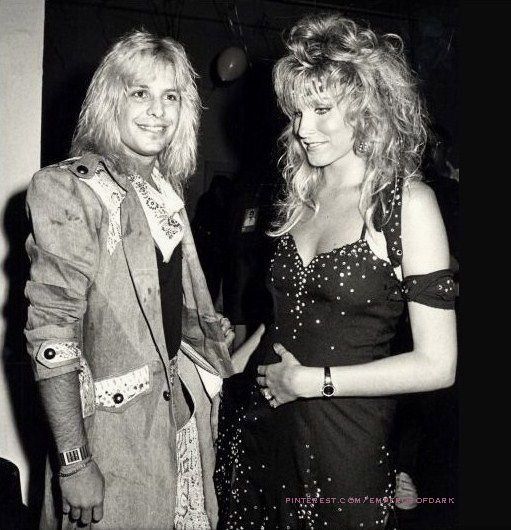 Neil married his first wife Beth Lynn in 1981. The couple later divorced in 1985.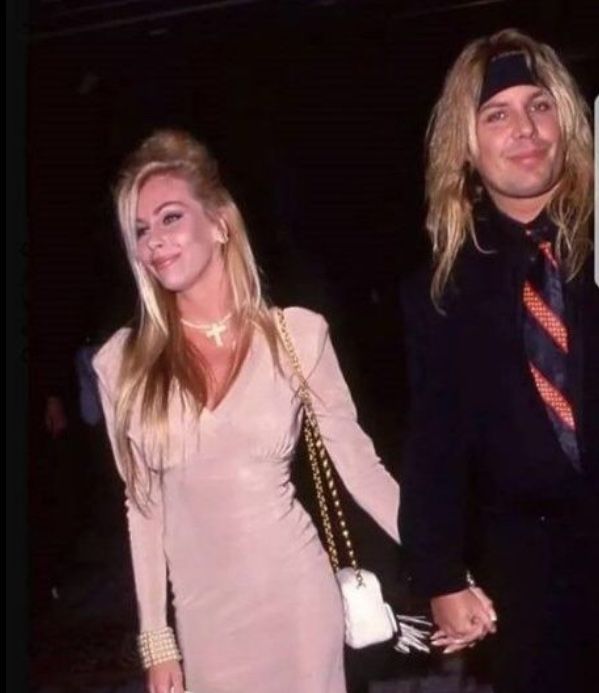 In 1987, he married Sharise Ruddell. The couple had one daughter, Skylar (1991-1995) and got divorced in 1993. His daughter Skylar died at the age of 4 of cancer which prompted him to start a charity in her honor called Skylar Neil Memorial Fund.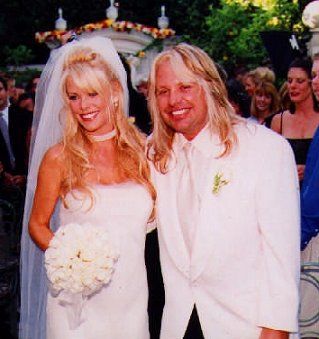 In 1993, he dated Heidi Mark and the pair got engaged after two months. They married in 2000 and after 15 months of marriage, they got divorced in 2001.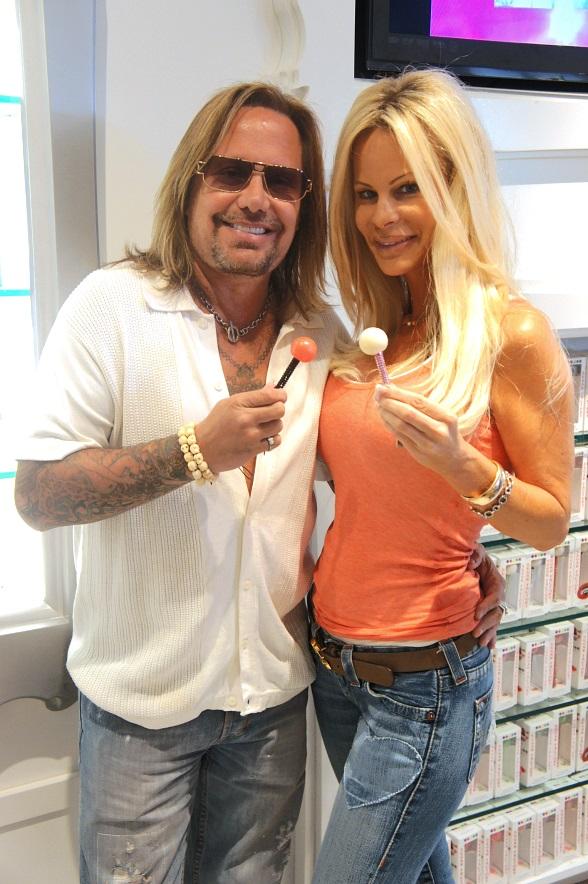 Neil later got married to his fourth wife, Lea Gerardini in January 2005. They separated in 2010.
Career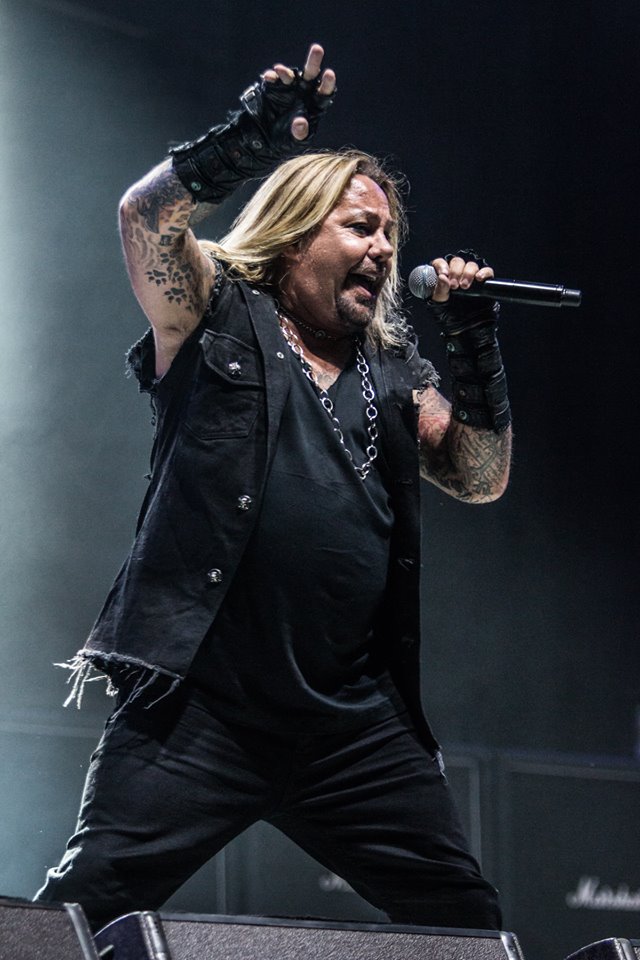 He joined Motley Crue in 1981 and left the band in 1992. During this time, they released albums such as: Too Fast for Love (1981), Shout at the Devil (1983), Theatre of Pain (1985), Girls, Girls, Girls (1987) and Dr. Feelgood (1989).
In 1992, Neil signed a contract with Warner Brothers as a solo artist. The star was paid $2,000,000 in advance in a deal that earned him $4,000,000.
He later released his first solo album, Exposed, in 1993 followed by Carved in Stone in 1995 which sold fewer than 100,000 copies in the US. Neil's contract with Warner Bros. Records was terminated.
In 1997, the band came together and released Generation Swine which was #4 on the Billboard Charts. However, there was some tension in the group after which Tommy Lee left the band. They later replaced him with Randy Castillo and recorded New Tattoo in 2000. Randy later died from cancer in 2002. Neil and Lee settled their differences for the 2005 tour, Carnival of Sins.
In 2008, the band released Saints of Los Angeles.
Neil released his third solo album, Tattoos & Tequila in 2010. The album was a sound-track to the book he had released earlier the same year, "Tattoos & Tequila: To Hell and Back with One of Rock's Most Notorious Frontmen".
Neil also pursued a part-time career in motorsport in 1992 with P.I.G racing. He has also participated in the Toyota Pro/ Celebrity Race.
How does Vince Neil Make Money
Motley Crue has managed to sell over 100 million albums worldwide, making them one of the best selling bands of all time.
In 1998, he opened a store in LA, S'Crue which stocks clothes from Sixx's and Neil's clothing lines. However, they closed the shop in 1999 and decided to sell online.
In 2006, Neil opened a tattoo parlor called Vince Neil Ink.
He also founded Vince Vineyards, which produced wines such as 2003 Napa Cabernet Sauvignon and 2003 Sonoma County Chardonnay.
In 2007, he launched his tequila called Tres Rios.
Neil later opened a Dr. Feelgood's Bar and Grill in West Palm Beach. He also owns the Dr. Feelgood's in Miami and Las Vegas.
In 2012, he opened Déjà vu Presents: Neil's Girls Girls in Las Vegas, a gentleman's club business.
In April 2014, he and his long-term friends and business partners acquired ownership of Jacksonville Sharks.
He also owned Las Vegas Outlaws but after 14 weeks of the season, the team was taken back by the league.
He has also been featured in films and TV Shows such as Police Academy 6: City Under Siege, The Adventures of Ford Fairlane, The Surreal Life, Still Standing, Skating with the Stars, The Aviators and The New Celebrity Apprentice.
What does Net Worth Mean?
What is a Net Worth?
It is a quantitative concept which measures the value of an entity. It is applicable ranging from an individual to companies, organizations, sectors and a country as a whole. To put it simply, it is the difference between assets and liabilities. A positive net worth means assets are greater than liabilities, whereas negative net worth mean liabilities are greater than assets.
Formula:
Net Worth = Assets – Liabilities
A little more into Net Worth Concept:
Net worth conveys the financial health of any entity. Asset is anything that is owned and has a monetary value to it while liabilities is a commitment that deplete resources. Assets can be liquid or which can turn into liquid ( example: bank check ). They are non-liquid when they take time to turn into cash (like for example Home). Whereas liability is an obligation that has to be repaid ( example: home loan, car loan etc.,)
Any financial institution or 3rd party look at your assets and liabilities to understand the financial position. Positive net worth or increasing asset base indicates good financial health while negative net worth or increasing liabilities means a bad financial health condition.
It is always a good habit for any entity to maintain a reduce liabilities and increase or maintain a balanced asset base.
What does a Net Worth Mean to a person?
In simple terms, it means the value that is left after subtracting liabilities from assets. Few Examples of liabilities include car loans, student loans, home loans, credit card bills, and other mortgages etc., whereas an individual's assets are amount in the savings account, home, vehicle, bonds, stocks and other material that has value.
In other words, whatever is left after paying off all the personal debt from asset base is net worth. It is important to understand that value of net worth varies as per the market value of assets and current debt costs.
For example:
Consider a case of Ramu Johnson. His assets include a house valued at $350000, shares worth $150000 and a car worth $35000. His liabilities include a mortgage balance of
$150000 and an outstanding car loan $15000 to be paid.
Now Ramu Johnson's Net Worth = ($350000+$150000+$35000) – ($150000+$15000)
= ($535000 ) – ($165000)
= $370000
Assuming Ramu Johnson's financial position after five years as follows –
House value at $350000, Shares value at $180000, savings $ 40000 and car value $25000. While mortgage loan $120000, car loan $0 (paid off).
The Net worth after 5 years would = ($350000+$180000+$ 40000 + $25000 ) – ($120000)
= $595000 – $120000
= $475000
Here it is understood that, although the fact that the value of a house and car decrease, the net worth have increased to $475000. It is because a decline in house loan is less than the overall asset base and decrease in liabilities.
Note that, an individual's net worth can be negative if his asset base is less than liabilities.
What does net worth mean for celebrities?
Most often celebrities fall under High Net worth Individuals. And what does HNWI mean?
People with considerable net worth as called as HNWI.
Independent Charted Accounts, wealth managers and investment counsellors stay close to them making them as prime markets.
As per Securities and Exchange Commission( SEC), investors more than 1Million are considered as accredited investors to invite them to invest in unrequested securities.
Is 401k part of net worth?
As per the definition, 401K is also a part of net worth if it is calculated in terms of assets and liabilities. But, in this case, 401K have no specifics as in, therefore it cannot be measured.
What is the average American net worth?
Like any entities net worth a countries net worth can be calculated as below. It is a sum of net worth of all individuals (citizens), companies and organizations reside in America, plus countries net worth. In America, this measure is referred to as financial position.
As on quarter 1 2014, America's financial position =
Assets ( $269.6 trillion) – liabilities ($145.8 trillion ) = $123.8 trillion.
What is a good net worth by age?
| Age of Household | Median Net Worth |
| --- | --- |
| Under 35 years | $6,900 |
| 35 to 44 years | $45,740 |
| 45 to 54 years | $100,404 |
| 55 – 64 years | $164,498 |
| 65 – 69 years | $193,833 |
| 70 – 74 years | $225,390 |
| 65 – 75 Years | $202,950 |
| 75 + Years | $197,758 |
What is the net worth of the top 1%, 5%, 10%?
As in America, wealth distribution is as follows
Richest 1% of the population owned 35% of the country's total wealth
Richest 5% of the population owned 11% of the country's total wealth
Richest 10% of the population owned 12% of the country's total wealth
Success lessons from Vince Neil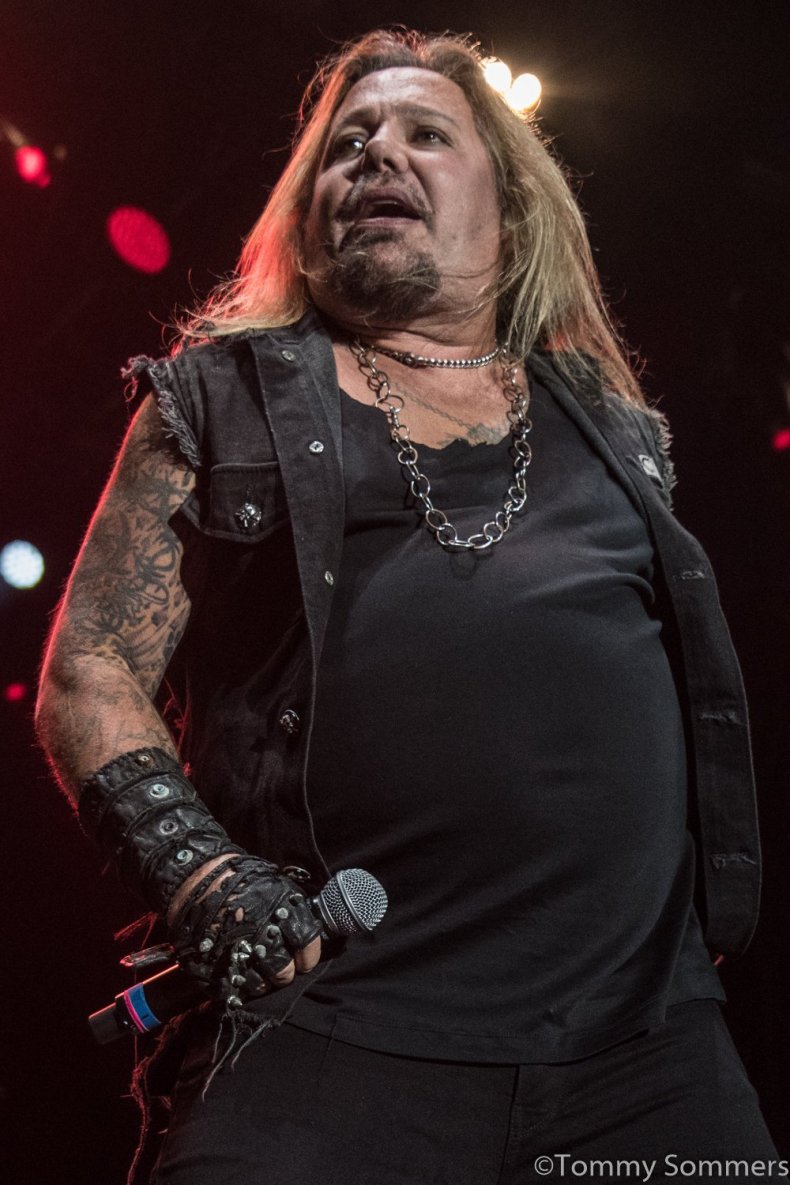 Diversify your business
Vince has been able to generate multiple sources of income in spite of his success in the music industry. He has ventured into different businesses throughout his life.
Importance of teamwork
In spite of their differences, Motley Crue still managed to come back together even after years of being apart and producing some of the best albums of all time.
Conclusion
Vince Neil's net worth of $50 million is largely attributed to the music that he produced in Motley Crue and also as a solo artist. The band is considered one of the best American heavy metal bands of all time. He has been able to achieve so many milestones throughout his career and we can't wait to see what's next for this star.