Name
Jake Joseph Paul
Net Worth
$11.5 million
Date of Birth
January 17, 1997
Place of Birth
Cleveland, Ohio
Residence
Calabasas, California
Nationality

American
Occupation
Internet Personality
Actor
Famous For
Vine
Bizaardvark
YouTube
Team 10
Relatives
Logan Paul (Brother)
Spouses
Tana Mongeau (Married in 2019)
Catchphrases
It's Everyday Bro!
Dab on 'Em Haters!
Introduction
Jake Joseph Paul, the younger brother of fellow YouTuber and Viner Logan Paul, is one of the wealthiest YouTube stars and "influencers" out there.
He has earned millions of dollars through careful marketing of his teenage entertainment videos with him and his friends at Team 10. He was a Disney Channel star in Bizaardvark and he made the Forbes' list of highest-paid YouTube stars back in 2017.
Jake Paul's Life
Jake was born in Westlake, Ohio as the son of a realtor and a housewife. According to his older brother Logan, Jake is of Welsh, Scottish, Irish, English, and German-Jewish ancestry. This Millennial celebrity started out young on YouTube at 10 years old with the channel Zoosh. Jake is 5'11" in height and weighs 185 pounds.
Family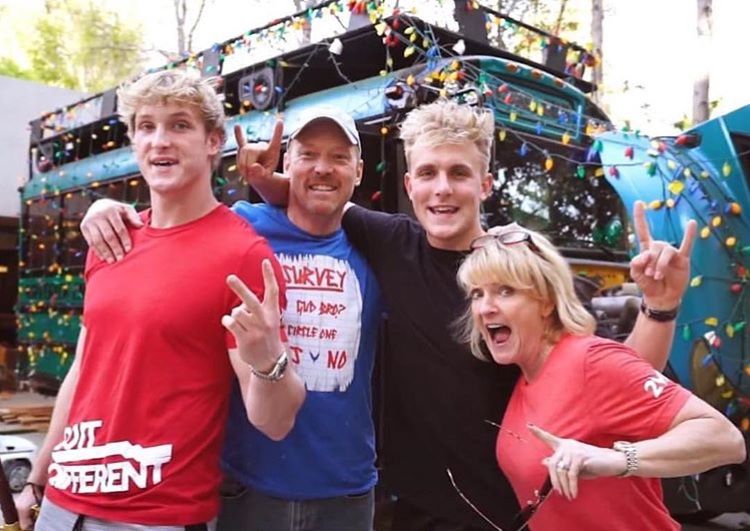 Jake Paul is the son of Gregory Allan "Greg" Paul, a realtor, and Pamela Ann Stepnick (nee Meredith). He is the younger brother of Logan Alexander Paul, a fellow YouTube star. He was also recently married to Tana Mongeau, known for TanaCon and the iDubbbz N-word controversy.
Career
Jake actually began his career in September 2013, posting videos on Vine. He's been active from 2013 to present, going from site to site and job to job. Thanks to his Vine fame, he landed a role in the Disney Channel comedy series Bizaardvark from the 1st and 2nd seasons.
When Vine shut down in 2017, he had amassed 2 billion plays and 5.3 million followers. Afterwards, Jake launched his YouTube career that continues to this day. His subscriber count in YouTube is 19.4 million and his videos have a total of 6 billion views.
How Does Jake Paul Make Money?
Jake Paul initially earned his keep at around $4 million in 2017 by being famous as a Viner or Vine poster, which also opened up doors for him when it came to Hollywood success, such as him being part of a Disney Channel series. Then, when Vine ended, he and his brother Logan found further success as famous and controversial YouTubers for good measure and their stats in that platform further showcase that fact.
Team 10 was also launched back in 2017 with $1 million in financing in order to create a creative agency handling and managing "influencer" marketing for a teenaged audience. They got various investors involved such as Adam Zeplain, Sound Ventures & A-Grade Investments, Vayner Capital, Horizons Alpha, and Danhua Capital.
His first money source was Vine, which netted him billions of plays and millions of followers. He helped coin and epitomize the phrase "Internet influencer" or "social media influencer" with his rise to fame and lifestyle. On YouTube, they mostly earn ad revenue through YouTube's Partner Program that monetizes their every video while at the same time advertising directly to their consumers.
Jake has also done a bit of acting, landing a role at Bizaardvark and getting paid by Disney before the company cut their ties with him because of the disturbances he and his friends did in Beverly Grove. He also gets money from endorsements.
Net Worth From 2010 – 2019
As of 2019, Jake Paul's net worth is $11.5 million.
In 2018, it was $8 million.
In 2017, it was $4 million.
There are no records of his net worth back in 2010 to 2016, although Jake's brother Logan posted his first video in 2010. The Paul Brothers' net worth started getting listed in 2017, when their fame started reaching their peak and when they made the move to YouTube.
How Much Does Jake Paul Make In A Day?
Jake Paul earns roughly $10,723 a day. Some estimate it's up to $33,000 but that's taking into account his whole net worth since 2017.
What does Net Worth Mean?
What is a Net Worth?
It is a quantitative concept which measures the value of an entity. It is applicable ranging from an individual to companies, organizations, sectors and a country as a whole. To put it simply, it is the difference between assets and liabilities. A positive net worth means assets are greater than liabilities, whereas negative net worth mean liabilities are greater than assets.
Formula:
Net Worth = Assets – Liabilities
A little more into Net Worth Concept:
Net worth conveys the financial health of any entity. Asset is anything that is owned and has a monetary value to it while liabilities is a commitment that deplete resources. Assets can be liquid or which can turn into liquid ( example: bank check ). They are non-liquid when they take time to turn into cash (like for example Home). Whereas liability is an obligation that has to be repaid ( example: home loan, car loan etc.,)
Any financial institution or 3rd party look at your assets and liabilities to understand the financial position. Positive net worth or increasing asset base indicates good financial health while negative net worth or increasing liabilities means a bad financial health condition.
It is always a good habit for any entity to maintain a reduce liabilities and increase or maintain a balanced asset base.
What does a Net Worth Mean to a person?
In simple terms, it means the value that is left after subtracting liabilities from assets. Few Examples of liabilities include car loans, student loans, home loans, credit card bills, and other mortgages etc., whereas an individual's assets are amount in the savings account, home, vehicle, bonds, stocks and other material that has value.
In other words, whatever is left after paying off all the personal debt from asset base is net worth. It is important to understand that value of net worth varies as per the market value of assets and current debt costs.
For example:
Consider a case of Ramu Johnson. His assets include a house valued at $350000, shares worth $150000 and a car worth $35000. His liabilities include a mortgage balance of
$150000 and an outstanding car loan $15000 to be paid.
Now Ramu Johnson's Net Worth = ($350000+$150000+$35000) – ($150000+$15000)
= ($535000 ) – ($165000)
= $370000
Assuming Ramu Johnson's financial position after five years as follows –
House value at $350000, Shares value at $180000, savings $ 40000 and car value $25000. While mortgage loan $120000, car loan $0 (paid off).
The Net worth after 5 years would = ($350000+$180000+$ 40000 + $25000 ) – ($120000)
= $595000 – $120000
= $475000
Here it is understood that, although the fact that the value of a house and car decrease, the net worth have increased to $475000. It is because a decline in house loan is less than the overall asset base and decrease in liabilities.
Note that, an individual's net worth can be negative if his asset base is less than liabilities.
What does net worth mean for celebrities?
Most often celebrities fall under High Net worth Individuals. And what does HNWI mean?
People with considerable net worth as called as HNWI.
Independent Charted Accounts, wealth managers and investment counsellors stay close to them making them as prime markets.
As per Securities and Exchange Commission( SEC), investors more than 1Million are considered as accredited investors to invite them to invest in unrequested securities.
Is 401k part of net worth?
As per the definition, 401K is also a part of net worth if it is calculated in terms of assets and liabilities. But, in this case, 401K have no specifics as in, therefore it cannot be measured.
What is the average American net worth?
Like any entities net worth a countries net worth can be calculated as below. It is a sum of net worth of all individuals (citizens), companies and organizations reside in America, plus countries net worth. In America, this measure is referred to as financial position.
As on quarter 1 2014, America's financial position =
Assets ( $269.6 trillion) – liabilities ($145.8 trillion ) = $123.8 trillion.
What is a good net worth by age?
| Age of Household | Median Net Worth |
| --- | --- |
| Under 35 years | $6,900 |
| 35 to 44 years | $45,740 |
| 45 to 54 years | $100,404 |
| 55 – 64 years | $164,498 |
| 65 – 69 years | $193,833 |
| 70 – 74 years | $225,390 |
| 65 – 75 Years | $202,950 |
| 75 + Years | $197,758 |
What is the net worth of the top 1%, 5%, 10%?
As in America, wealth distribution is as follows
Richest 1% of the population owned 35% of the country's total wealth
Richest 5% of the population owned 11% of the country's total wealth
Richest 10% of the population owned 12% of the country's total wealth
Houses And Cars Of Jake Paul
Back in November 2017, a then 20-year-old Jake Paul bought a $6.9 million mansion in Calabasas, California where he now lives. It covers 15,000 square feet over 3.5 acres. He's also so rich that he's able to sink the car of his friend in a pool only to buy him a new one. Jake even owns a Tesla Model X sports car and his mansion comes with a Tesla charging station, among other things.
3 Success Lessons From Jake Paul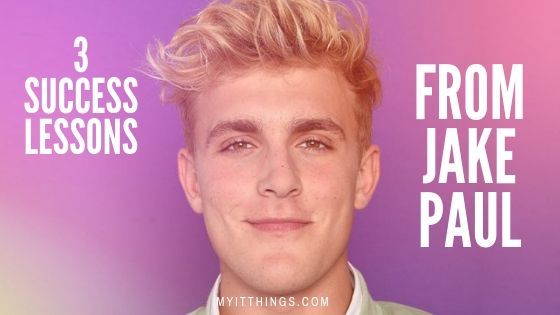 1. Following your dreams
Jake idolized YouTube sensation Smosh growing up, so he and his brother made a similar channel Zoosh that never got traction.
Throughout his school life, Jake was the class clown. Later on, he focused on wrestling and football, making it to the varsity team. He even trained as a U.S. Navy Seal but dropped out. He and his brother then started posting Vine videos, gaining a large following and paid sponsorships.
2. Finding what you want to do
He then moved to L.A., took acting classes, grew his social media, and somehow landed a role in Bizaardvark, a Disney Channel Comedy Series, as "Dirk", before being fired due to the Beverly Grove noise complaint class action lawsuit.
Jake's star truly rose because of his move from Vine to YouTube after Vine's shutdown. He made 300 hours worth of video in a short amount of time, thus making the platform his main means of income. He then launched the "Team 10" influencer management agency and moved to a mansion in Beverly Grove to make videos there.
3. How to utilize publicity
The careers of the Paul Brothers have benefited from cross-platform synergy, with their fans following them from one platform to another. They along with the success of the Kardashian Family epitomize the truism, "There's no such thing as bad publicity".
Famous Jake Paul Quotes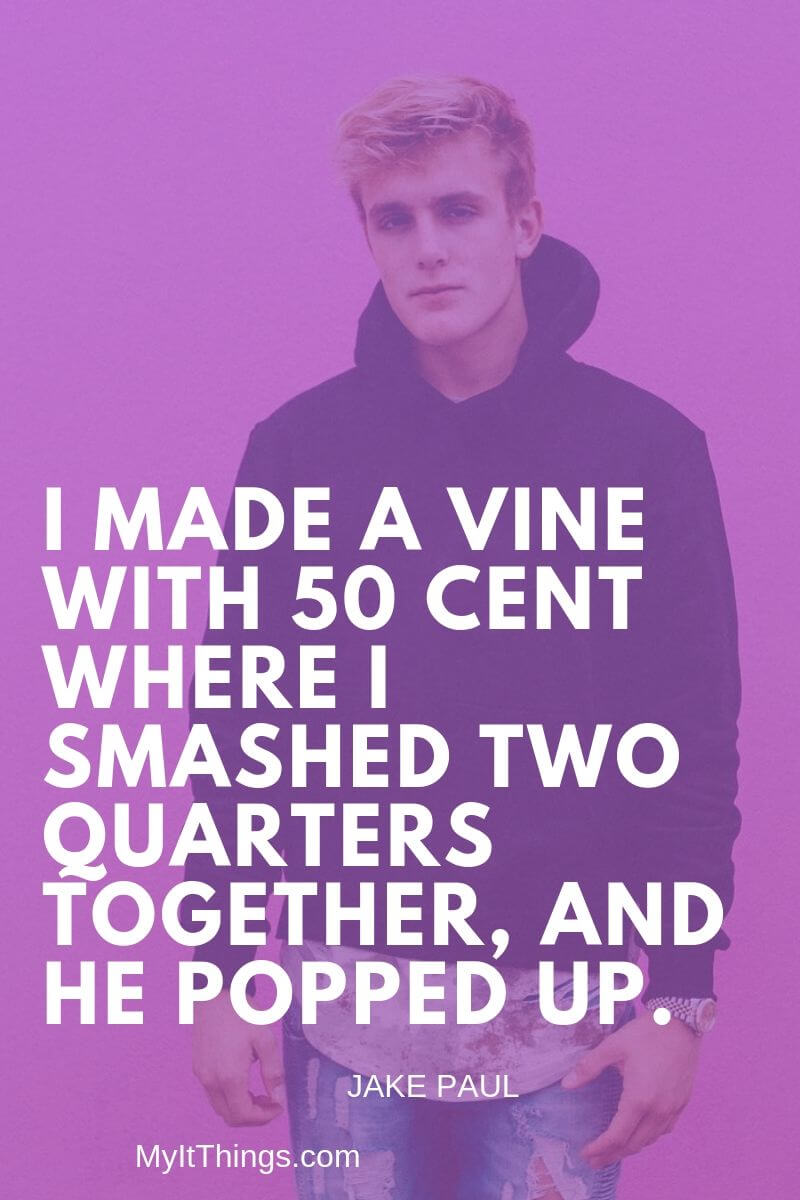 I made a Vine with 50 Cent where I smashed two quarters together, and he popped up. ~Jake Paul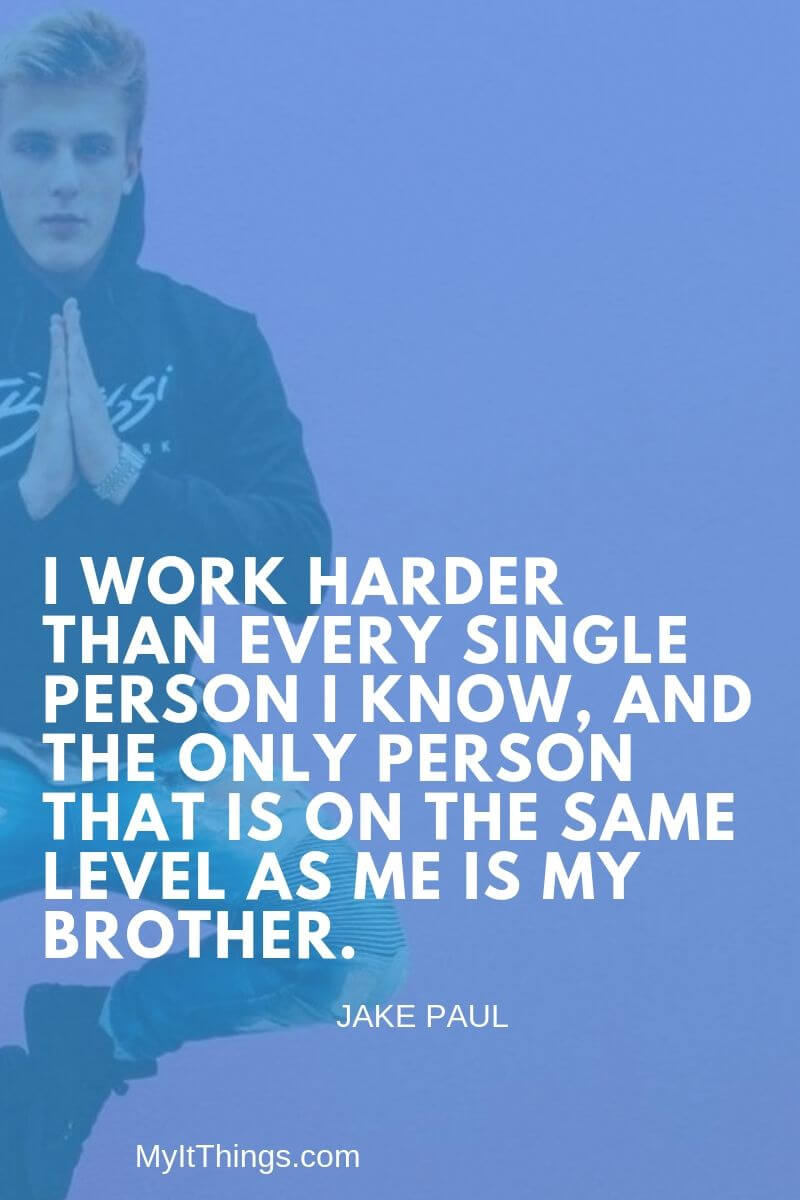 I work harder than every single person I know, and the only person that is on the same level as me is my brother. If you look at the top social media stars, it's me and him. I think that's our advantage. We're not the prettiest; we're not even the funniest, we're not the wittiest, whatever it is. ~Jake Paul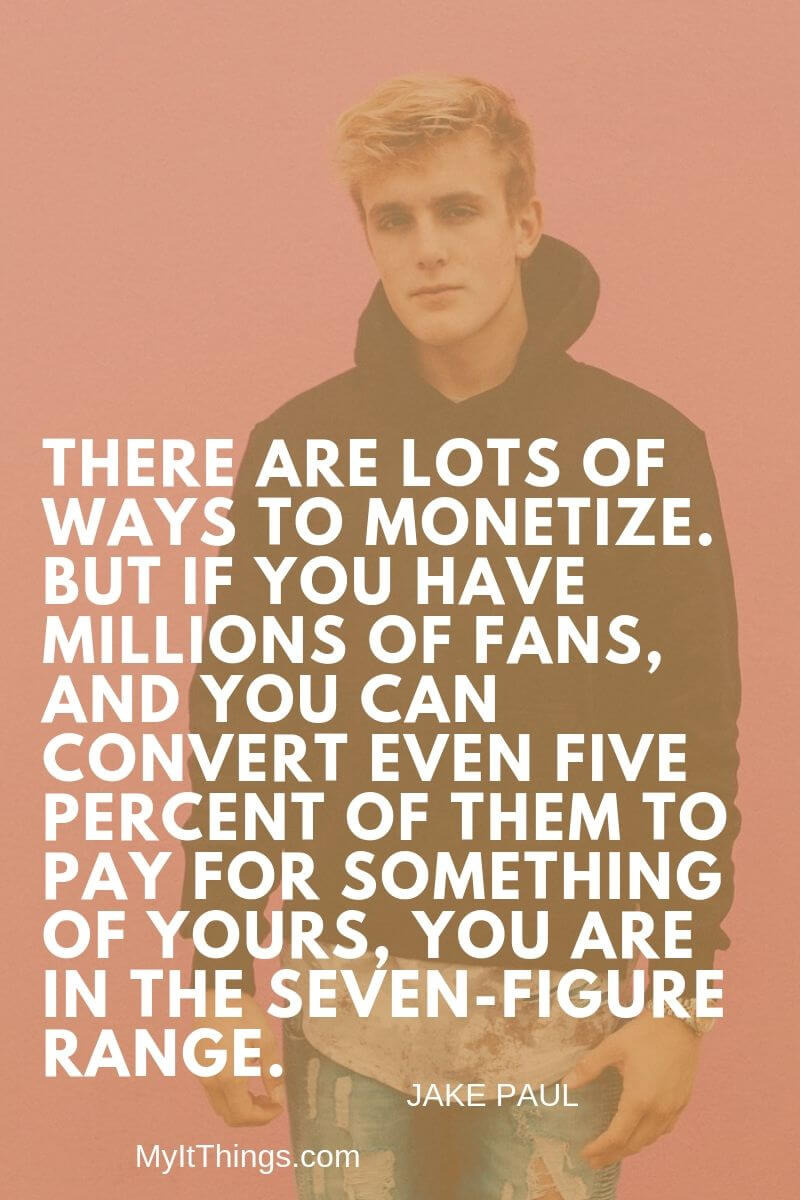 There are lots of ways to monetize. But if you have millions of fans, and you can convert even five percent of them to pay for something of yours, you are in the seven-figure range. ~Jake Paul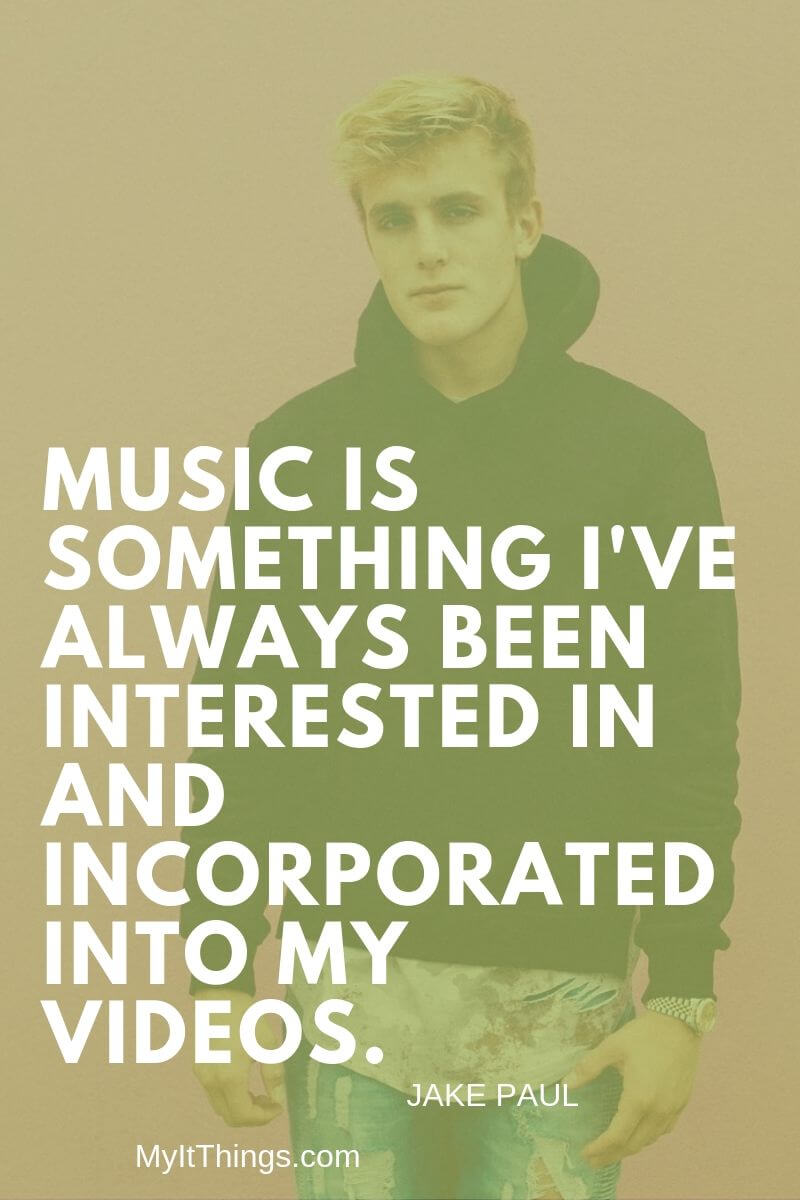 Music is something I've always been interested in and incorporated into my videos. ~Jake Paul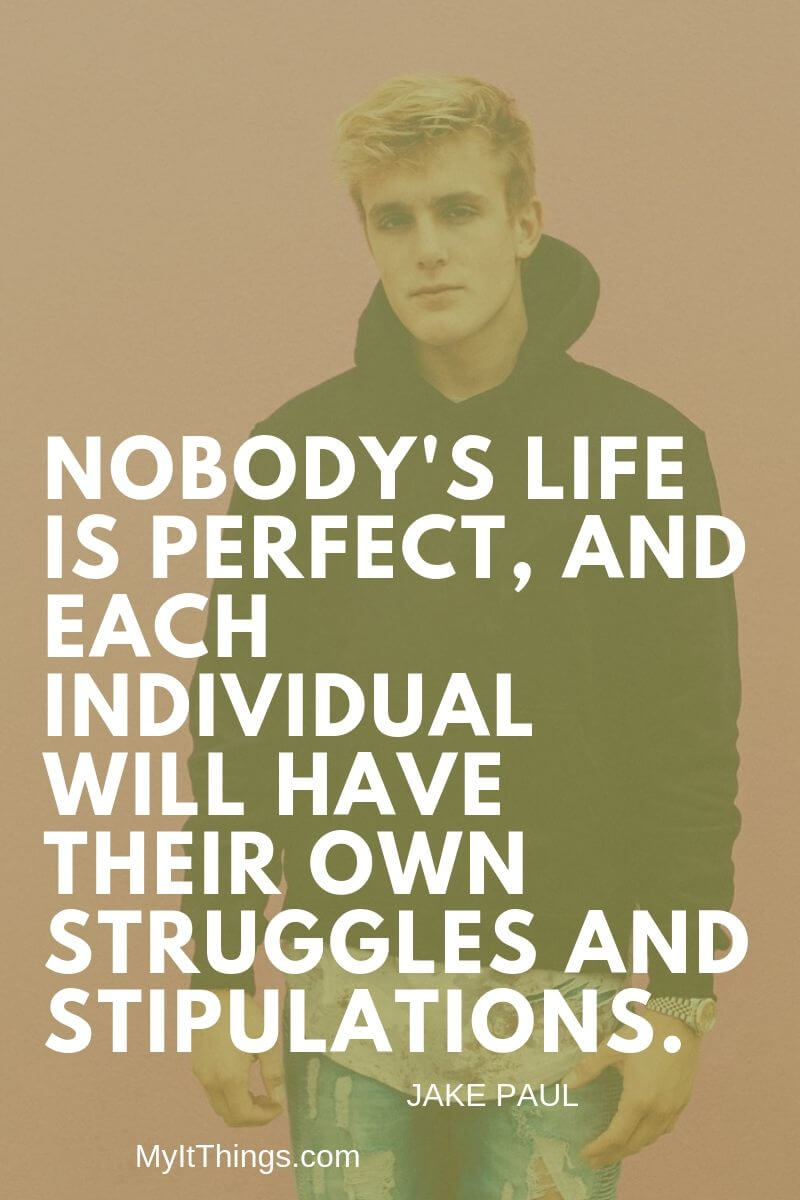 Nobody's life is perfect, and each individual will have their own struggles and stipulations. ~Jake Paul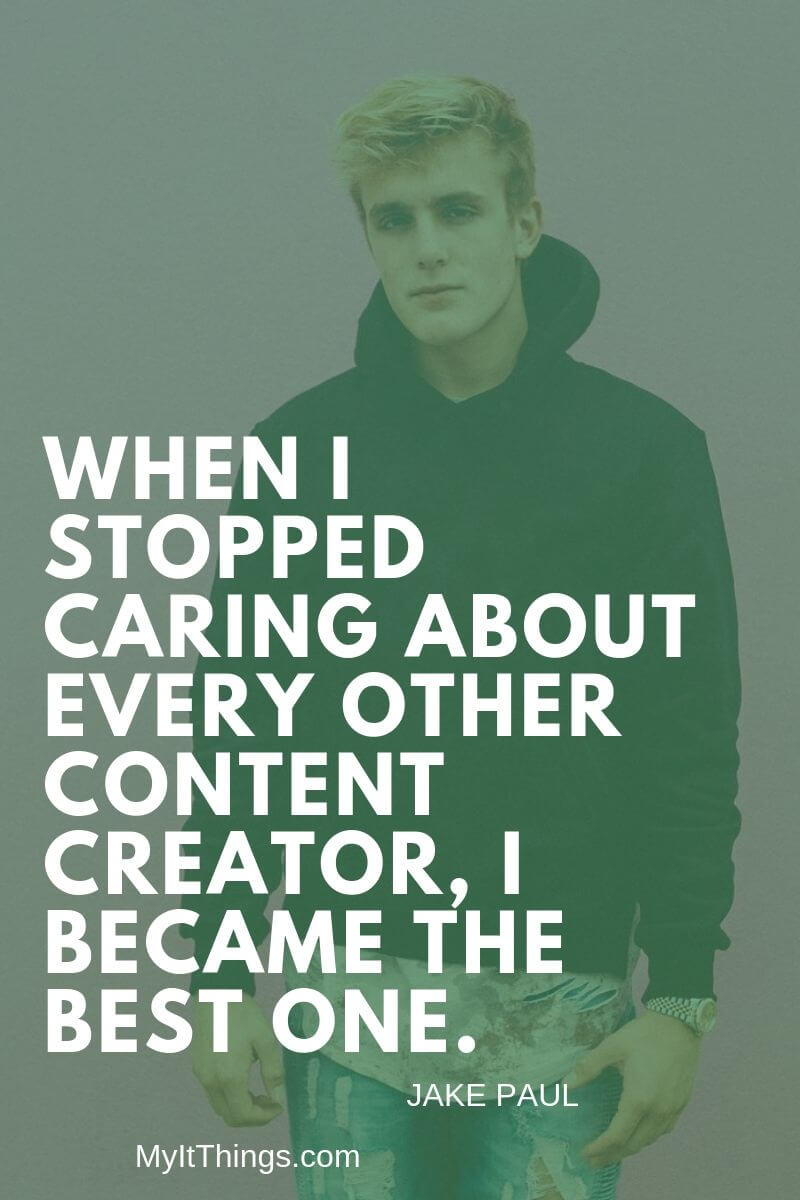 When I stopped caring about every other content creator, I became the best one. ~Jake Paul