Jackie Goldschneider is an American blogger, writer, ex-lawyer, and reality television star. She is one of the cast members of the famous television show "The Real Housewives of New Jersey". Jackie Goldschneider net worth is estimated to be $2 million.
Jackie was born on October 2, 1976, in New Jersey to Jewish parents. She was raised alongside her older brother named Eric who currently resides on Staten Island, New York.
Prior to her appearance on RHONJ, Jackie was an attorney followed by a freelance writer and journalist. As a writer, she writes for her blog 'Into the Mummy Brain' as well as a column called Minivan Musings for northjersey.com. Most of her articles are based on her experiences as a mother. She is also a columnist for Bergen Records, which is New Jersey's second-largest circulated newspaper.
For most of the years, Jackie has battled anorexia. It started when she was 26 years old when she started restricting her diet and exercising excessively. She received help from a psychologist and a food nutritionist. With the help of them, she is now in perfect condition.
Jackie Goldschneider Husband- Evan Goldschneider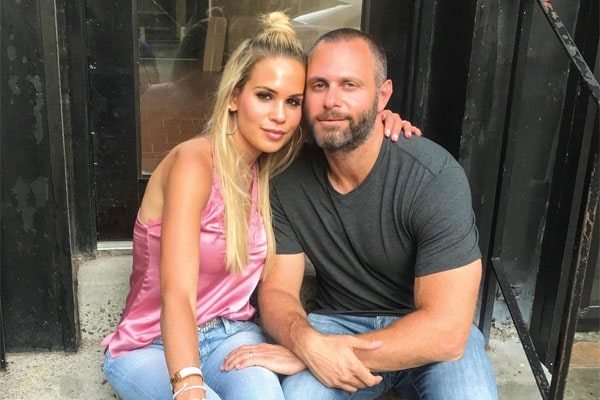 Jackie's husband Evan is a businessman and entrepreneur. He received his Bachelor's degree in Economics from the University of Michigan in 1996. He then graduated in 2001 with an MBA in Finance from Georgetown University.
After graduating from Georgetown University, he worked for two years as an Associate in JP Morgan Chase. In 2004, he became the Vice President of RiskMetrics Group. After that, he became Senior Vice President at Olympia Capital Management.
In 2011, Jackie's husband Evan became the director of Bank of America Merrill Lynch. He also worked at the Beachhead Capital Management LLC. Currently, Evan is now working at the Hawthorne Lane Capital Group which is a private equity group that focuses on healthcare and technology enterprises.
Evan Goldschneider net worth is estimated at $10 million.
Evan and Jackie together have 4 children- two sets of twins. The older ones are named Jonas and Adin while the younger twins are named Hudson and Alexis. The sets of twins were born two years apart.
Jackie Goldschneider Net Worth: $2 million