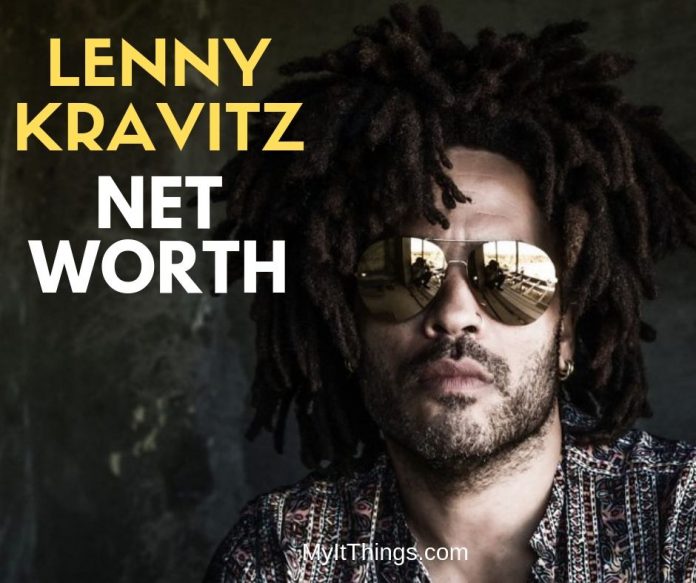 Quick Facts of Lenny Kravitz
| Net Worth | $50M |
| --- | --- |
| Name | Leonard Albert Kravitz |
| Date of Birth | May 26, 1964 |
| Place of Birth | New York City, New York, USA |
| Residence | |
| Nationality | American |
| Occupation | Singer, songwriter, record producer |
| Famous for | Baptism, Let Love Rule, The Hunger Games, Zoolander |
| Relatives | Sy Kravitz (father); Roxie Roker (mother); Leonard Kravitz (uncle); Al Roker (cousin); Zoe Kravitz (daughter) |
| Spouse(s) | Lisa Bonet (married: 1987; divorced: 1993) |
| Catchphrases | |
Introduction
Lenny Kravitz is a famous singer, songwriter and record producer. He is known for his retro style in music infusing all kinds of genre in his songs like punk rock, R&B, soul, soft rock and even folk.
He is also known as the record producer behind some of the hits of Madonna, Prince, David Bowie, Mick Jagger and Avicii to name a few. He is also the father of Hollywood actress Zoe Kravits and the ex-husband of now Jason Momoa's wife, Lisa Bonet.
Lenny Kravitz' Life
Lenny has been exposed in publicity and television all his life because of his parents work as a TV producer and anchormen. He did not follow this path in the television industry, however.
Lenny acquired his passion for music when he was just five years old, playing various instruments from piano, guitar to drums. He pursued music at the tender age of 18 and convinced his father to help him with this career instead of forcing into him a college degree.
His insistence paid off when he released a couple of songs in 1985, got signed in 1989 under a record label and became a famous person that he is right now in the early 1990s.
With his hit songs and albums, Lenny Kravitz earned four Grammy Awards for four consecutive years (1999-2002) under one category which is the Best Male Rock Vocal Performance. As such, he holds the record as the singer who had the most number of wins in the said category. Throughout his music career, he has also won other awards from MTV, American Music Awards, Radio Music Awards and BRIT Awards, among others.
Family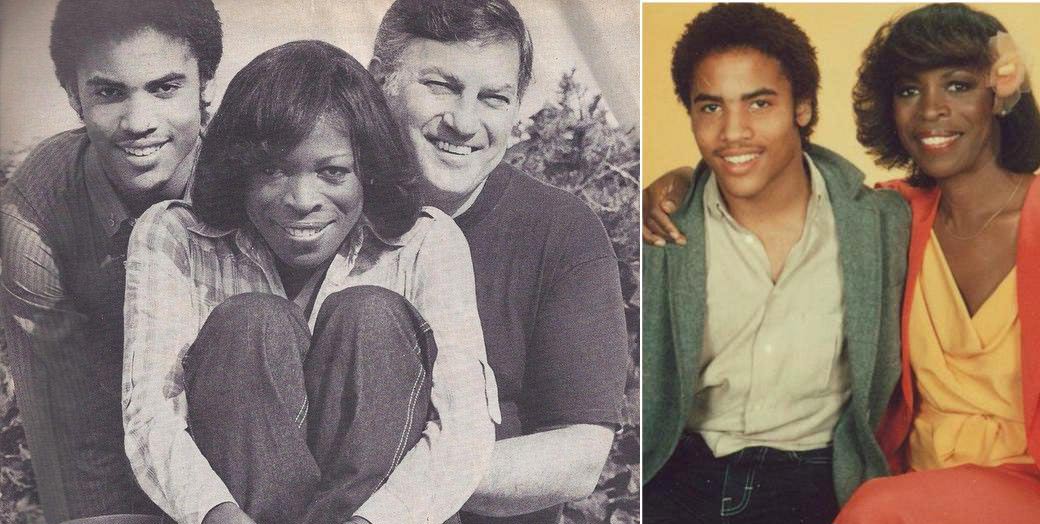 Lenny Krevitz was born on May 26, 1964 in New York City. He is the only child of well-off parents, former actress Roxie Roker who come from a family of TV anchormen and Sy Kravitz, a TV producer and filmmaker.
When his mother landed on a role for a TV show called The Jeffersons, his family had to move to California in 1984. There, he became a choir member in the Beverly Hills High School. A year later, his parents divorced, much to his shock and disappointment.
His relationship with his father became distant and the whole divorce had a massive impact on him as a person and a budding musician. During this time, he focused his life on music and soon enough, he was releasing his first demo songs.
In the same year, Lenny met ex-wife and actress Lisa Bonet in the backstage of a concert he was performing in. When Lisa got casted in The Cosby Show in 1987, he followed her back to New York.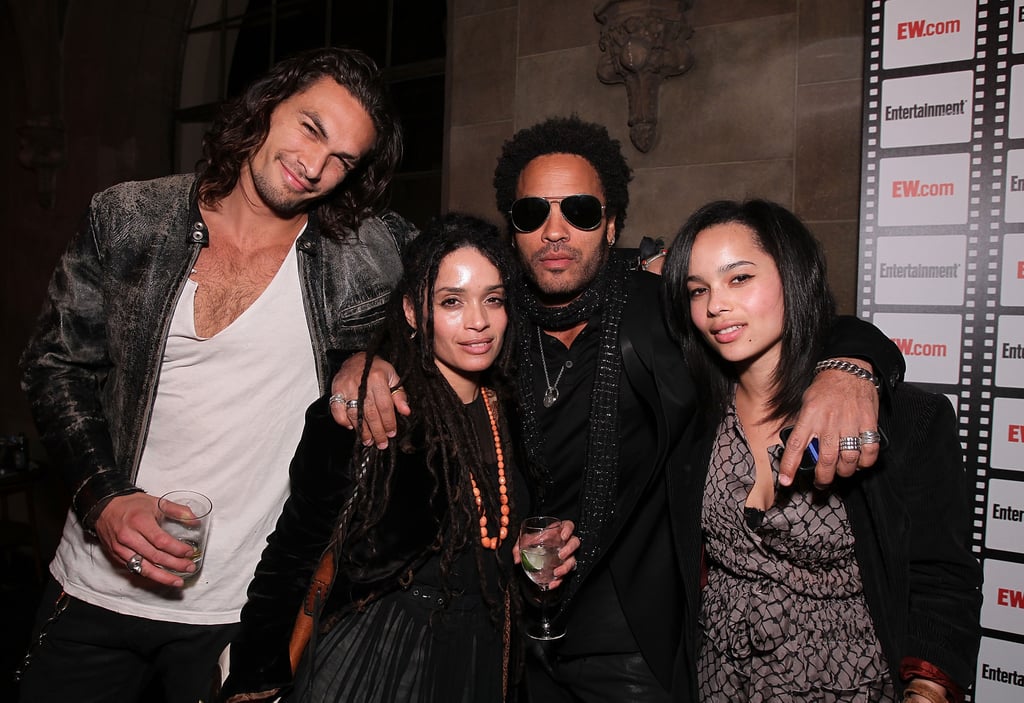 Later that year, they eloped to Las Vegas and got married. The year after, their child Zoe Isabelle Kravitz, the actress, model and singer that we know today, was born. Their marriage only lasted for six years though. In 1993, both decided to separate through divorce and since then have lived separate lives but remained as friends and have supported their daughter all throughout. In 1996, Lisa Bonet married actor Jason Momoa who has then 15 years her junior. They are still together up to now and they have three kids.
Career
Lenny's career started in 1985 when he convinced his father to help him in jumpstarting his music career instead of paying for his college tuition.
At first, his parents did not agree but when they saw his passion for a music career, they eventually rode the boat. That year, his father pulled some strings (Henry Hirsch as the bassist and keyboard and Karl Denson in saxophone) to make Lenny's demo songs to be sent to record labels.
The first four years of his music career did not take off because first, the music industry was not yet ready for her modern retro style and second it was a time when mixed kids were either not too black or not too white to be a singer.
He met music supervisor in 1987 and from there his music career took off. Record deals were offered by Warner, Capitol and Elektra Music but Lenny signed under Virgin Records in 1989 where he briefly went by the screen name Romeo Blue (but it was not a sellable name so he went back to Lenny Kravitz).
His first studio album was released 1990 under the title Let Love Rule which became an instant hit in Europe and not so much in the USA. After four tours and five albums, Lenny embarked on being a music producer. He went to produce songs for big names such as Madonna, Mick Jagger, Prince, David Bowie, Guns 'N Roses, and Steven Tyler, to name a few.
His most awarded music video and greatest hit was his song It Ain't Over Until It's Over; a song he wrote after before his divorce with then wife Lisa Bonet. He also has a large filmography as he appeared in Rugrats The Movie (his first movie which was in 1998) and a supporting role in Zoolander movies and The Hunger Games to also name a few.
Since 2005, he has been active in free concerts for causes such as fight for climate change, for the American veterans and many more. In 2006, Lenny ventured into business when he founded the Kravitz Design, a furniture and interior design company, food business, perfume line, own Vodka brand and a New York football team.
How did Lenny Kravitz make money?
Album releases (Let Love Rule, Baptism, Lenny, Mama Said, 5, etc.)
Concerts/Tours (Black and White America with U2, Super Love, The Love Revolution, the 360 Tour, etc.)
Film appearances (The Rugrats Movie, Zoolander, The Hunger Games, The Butler, Holy Ghost, etc.)
Record producing (Madonna's Justify My Love, Sean Lennon's All I Ever Wanted, Steven Tyler's Line-Up, Mick Jagger's
Wandering Spirit, David Bowie's The Buddha of Suburbia, etc.)
Design company (Kravitz Design)
Business investments (Fat Kravitz Burger Chain, the New York Angels Football Team, a Vodka business called the Pure
WonderKravitz US, perfume line The Lenny Kravitz Seduction, camera watch for Leica and Rolex)
Net worth from 2010-2019
2010: $12M
2011: $15M
2012: $21M
2013: $26M
2014: $30M
2015: $34M
2016: $36M
2017: $39M
2018: $44M
2019: $50M
How much does Lenny Kravitz make in a day?
Lenny is considered as one of the highest paid musicians at present and he is projected to be earning $20M annually. With this, he is computed to be earning an average of $55,000 daily or $385,000 weekly.
What does Net Worth Mean?
What is a Net Worth?
It is a quantitative concept which measures the value of an entity. It is applicable ranging from an individual to companies, organizations, sectors and a country as a whole. To put it simply, it is the difference between assets and liabilities. A positive net worth means assets are greater than liabilities, whereas negative net worth mean liabilities are greater than assets.
Formula:
Net Worth = Assets – Liabilities
A little more into Net Worth Concept:
Net worth conveys the financial health of any entity. Asset is anything that is owned and has a monetary value to it while liabilities is a commitment that deplete resources. Assets can be liquid or which can turn into liquid ( example: bank check ). They are non-liquid when they take time to turn into cash (like for example Home). Whereas liability is an obligation that has to be repaid ( example: home loan, car loan etc.,)
Any financial institution or 3rd party look at your assets and liabilities to understand the financial position. Positive net worth or increasing asset base indicates good financial health while negative net worth or increasing liabilities means a bad financial health condition.
It is always a good habit for any entity to maintain a reduce liabilities and increase or maintain a balanced asset base.
What does a Net Worth Mean to a person?
In simple terms, it means the value that is left after subtracting liabilities from assets. Few Examples of liabilities include car loans, student loans, home loans, credit card bills, and other mortgages etc., whereas an individual's assets are amount in the savings account, home, vehicle, bonds, stocks and other material that has value.
In other words, whatever is left after paying off all the personal debt from asset base is net worth. It is important to understand that value of net worth varies as per the market value of assets and current debt costs.
For example:
Consider a case of Ramu Johnson. His assets include a house valued at $350000, shares worth $150000 and a car worth $35000. His liabilities include a mortgage balance of
$150000 and an outstanding car loan $15000 to be paid.
Now Ramu Johnson's Net Worth = ($350000+$150000+$35000) – ($150000+$15000)
= ($535000 ) – ($165000)
= $370000
Assuming Ramu Johnson's financial position after five years as follows –
House value at $350000, Shares value at $180000, savings $ 40000 and car value $25000. While mortgage loan $120000, car loan $0 (paid off).
The Net worth after 5 years would = ($350000+$180000+$ 40000 + $25000 ) – ($120000)
= $595000 – $120000
= $475000
Here it is understood that, although the fact that the value of a house and car decrease, the net worth have increased to $475000. It is because a decline in house loan is less than the overall asset base and decrease in liabilities.
Note that, an individual's net worth can be negative if his asset base is less than liabilities.
What does net worth mean for celebrities?
Most often celebrities fall under High Net worth Individuals. And what does HNWI mean?
People with considerable net worth as called as HNWI.
Independent Charted Accounts, wealth managers and investment counsellors stay close to them making them as prime markets.
As per Securities and Exchange Commission( SEC), investors more than 1Million are considered as accredited investors to invite them to invest in unrequested securities.
Is 401k part of net worth?
As per the definition, 401K is also a part of net worth if it is calculated in terms of assets and liabilities. But, in this case, 401K have no specifics as in, therefore it cannot be measured.
What is the average American net worth?
Like any entities net worth a countries net worth can be calculated as below. It is a sum of net worth of all individuals (citizens), companies and organizations reside in America, plus countries net worth. In America, this measure is referred to as financial position.
As on quarter 1 2014, America's financial position =
Assets ( $269.6 trillion) – liabilities ($145.8 trillion ) = $123.8 trillion.
What is a good net worth by age?
| Age of Household | Median Net Worth |
| --- | --- |
| Under 35 years | $6,900 |
| 35 to 44 years | $45,740 |
| 45 to 54 years | $100,404 |
| 55 – 64 years | $164,498 |
| 65 – 69 years | $193,833 |
| 70 – 74 years | $225,390 |
| 65 – 75 Years | $202,950 |
| 75 + Years | $197,758 |
What is the net worth of the top 1%, 5%, 10%?
As in America, wealth distribution is as follows
Richest 1% of the population owned 35% of the country's total wealth
Richest 5% of the population owned 11% of the country's total wealth
Richest 10% of the population owned 12% of the country's total wealth
Houses and cars of Lenny Kravitz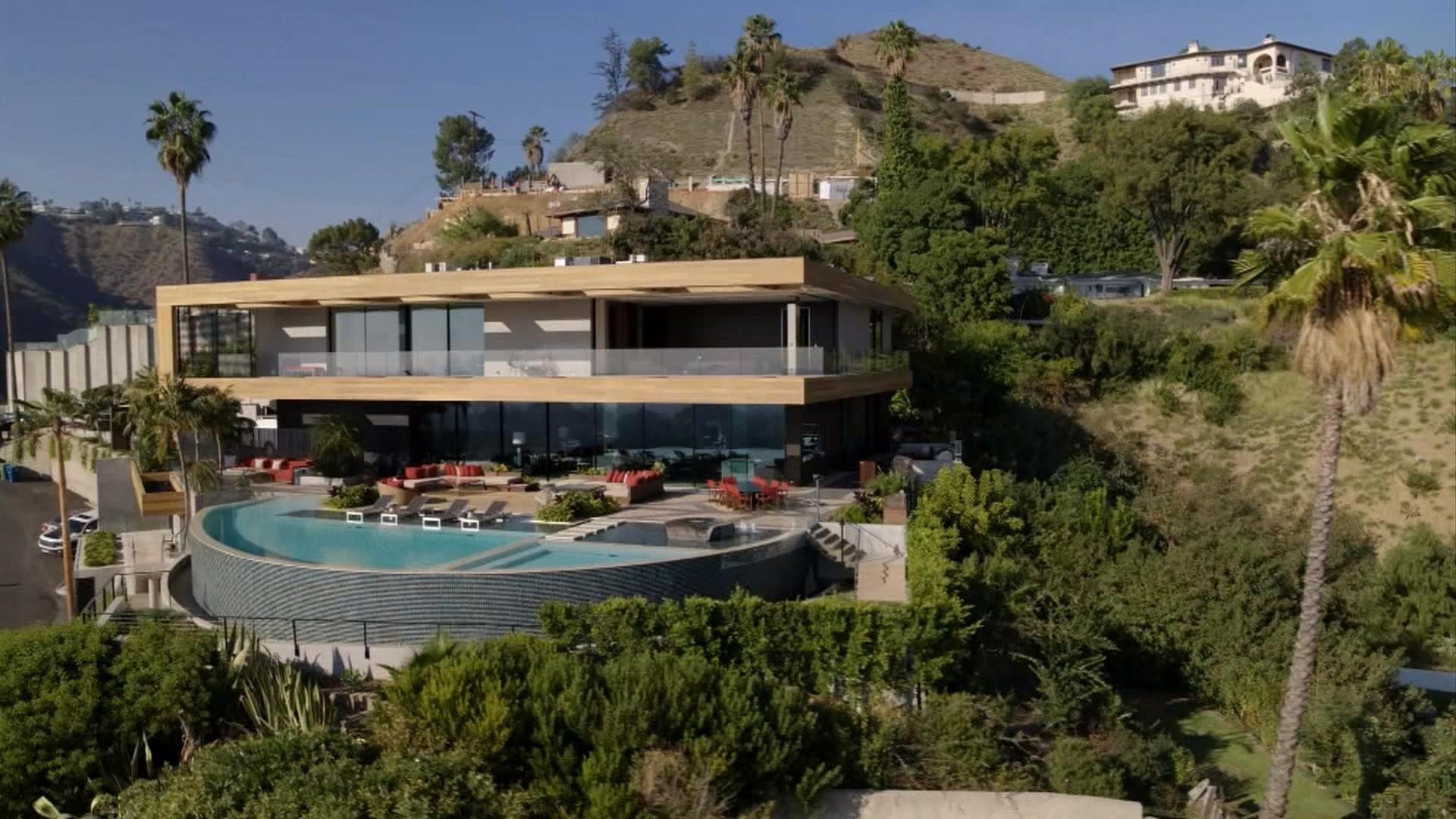 The artsy Lenny Kravitz is indeed present in his real estate. Lenny owns a $38M six-bedroom, eight-bathroom mansion in Sunset Strip in Hollywood which he designed under Kravitz Design and he calls The Stanley House.
He also has a majestic classic five-bedroom, seven-bathroom Brazilian mansion in a 1,300 acre farmland in Rio de Janeiro, which was featured in Architectural Digest. He also owns a Paris townhouse where he lived for 13 years and where his daughter, actress Zoe Kravitz got married in 2017.
As for cars, he has only been seen riding his Harley Davidson customized bike, a Porsche Panamera, a Tesla Roadster, a Mercedes Benz G-Class and a Range Rover.
Success lessons from Lenny Kravitz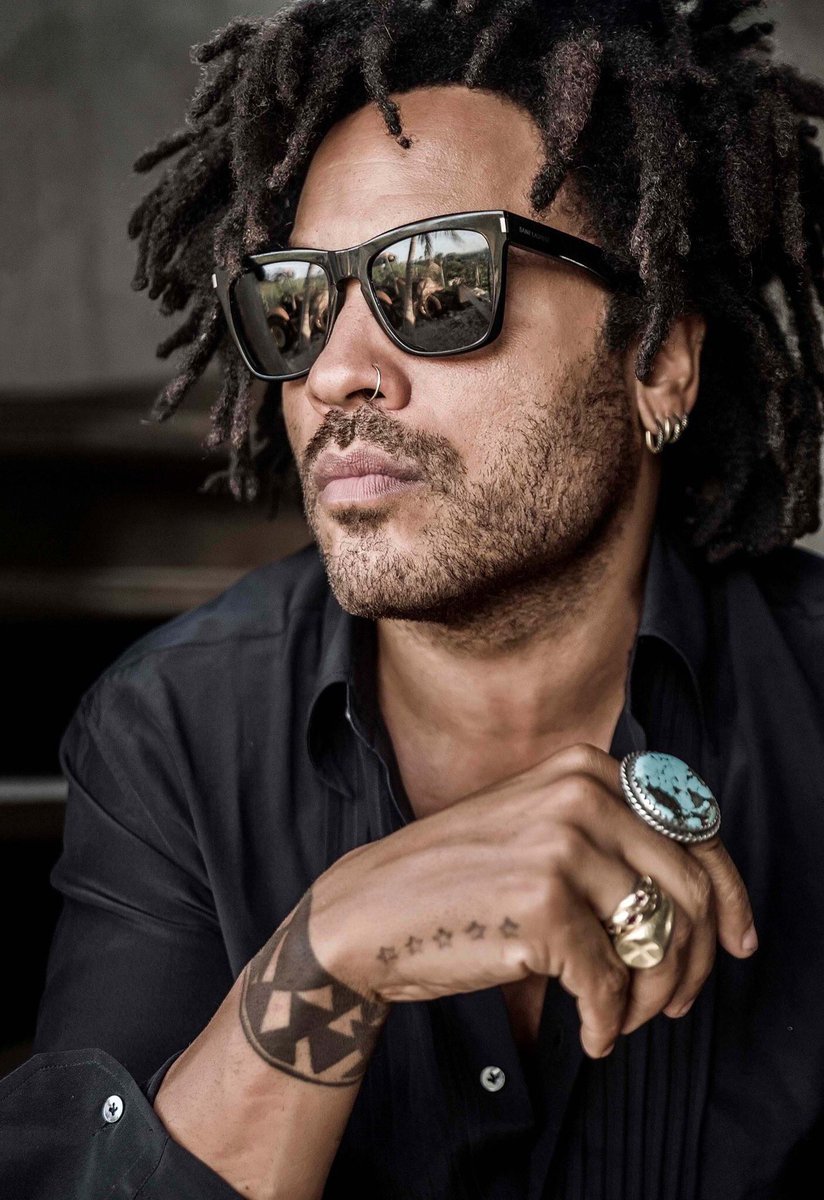 Always do things with passion.
If it wasn't for Lenny's insistence and passion to pursue music, his father would have not been convinced to help him begin it. If it wasn't for Lenny's mastery and versatility and pushing to be land a record label early on, some of the best tracks of some of the best singers in the world would not have been produced.
Focus on what makes you happy.
Lenny knew what he wanted and he pushed for it no matter what people thought about him and regardless of the doubts he gained in the process. He knew music would be his life and he focused on it, making it his healing point during the hardest times in life and made beautiful tones out of these events.
Conclusion
In the duration of Lenny's career since 1985, he was able to release 11 albums, appeared in at least 13 films, travelled the world through more than 20 concert tours and was nominated to 52 awards by award giving bodies in music (and won 22 of them including 4 Grammys) and won two Best Supporting Actor Awards in six nominations.