Quick Facts of Jim Carrey
Name
James Eugene Carrey
Alias
Jim Carrey
Net Worth
$150M
Date of Birth
January 17, 1962
Place of Birth
Newmarket, Ontario, Canada
Residence
Toronto, Ontario, Canada
Los Angeles, California
Nationality

Canadian-American
Occupation
Actor/Comedian/Screenwriter/Producer/Painter
Famous For
Acting, impressionistic stand-up comedy, screenwriting
Relatives
Jane Erin Carrey (daughter)
Spouse(s)
Melissa Wormer (married: 1987; divorced: 1995)
Lauren Holly (married: 1996; divorced: 1997)
Catchphrases
Alrighty then.
Hold on, Sugar! Daddy's got a sweet tooth tonight!
Introduction
Jim Carrey is considered as one of the most successful and most versatile comedians/actors of this generation. He gave life to some of the most iconic figures of pop culture such as The Mask, Ace Ventura and the Grinch, among others.
He is also remembered in his chick flick film The Eternal Sunshine of the Spotless Mind where he proved to the world that he is more than a comedian. His current net worth is $150M.
Jim Carrey's Life
As a child, Jim already knew that he had a talent in doing impressions of other people and he was confident about it. That is why at eight years old, he wrote a letter to the Carol Burnett Show and asked them if he could perform his act on TV.
It was not a one shot way to stardom for Jim Carrey. Before he was famous, he was a struggling stand-up comedian and impressionist in the late 1980s doing gigs at small-time bars in Toronto.
When things did not work out for him as a young entertainer, he took some time off to improve his craft. When he was ready again, he got back to being an entertainer in the early 1990s after moving to Los Angeles, and just like that, he was on his way to Hollywood.
Aside from being an actor, he is also a very active philanthropist. He is the founder of Better U Foundation (2005) which is advocating for global food security and co-founder of the Global Alliance for Transformational Entertainment.
He also supports Generation Rescue, Comic Relief, the National Veterans Foundation and has donated more than $1M to the families of terrorist attack victims since 2001.
Due to his films, social activism and philanthropy, he was given an honorary doctorate degree in Fine Arts at the Maharishi University of Management in Iowa in 2014.
Family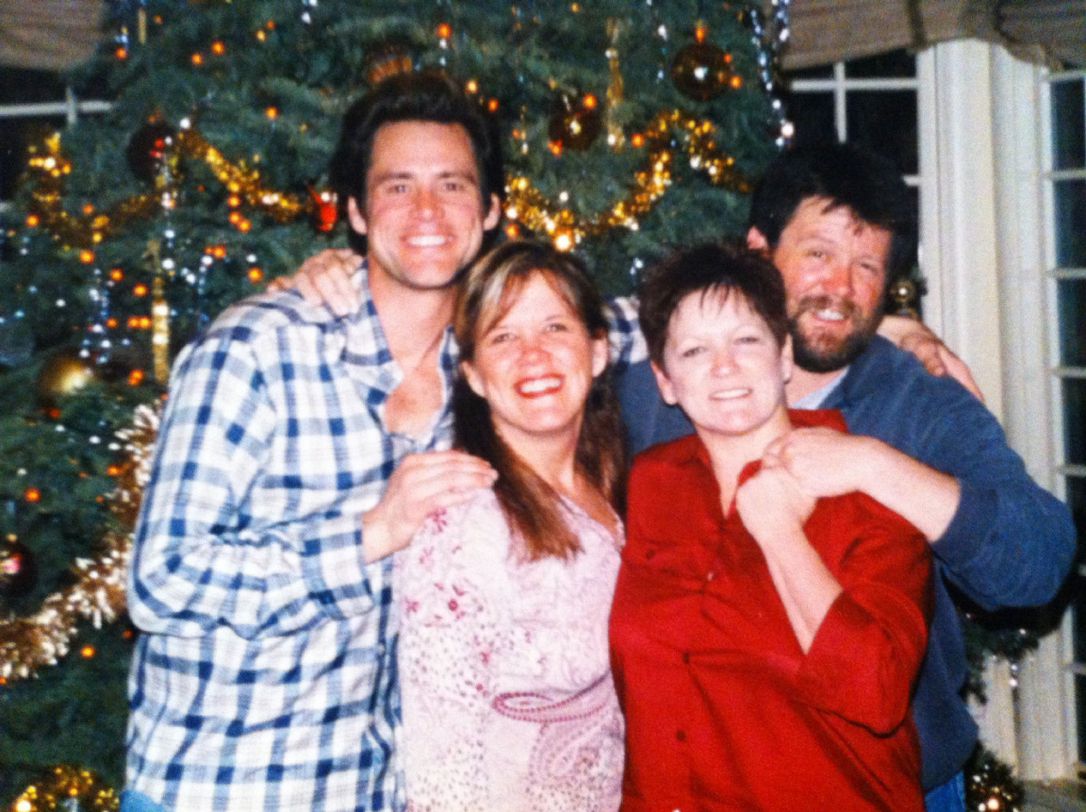 Jim Carrey was born in Newmarket, Ontario in Canada on January 17, 1962 to Kathleen Oram and Percy Carrey, a musician and an accountant. He is the youngest of four children. He was raised in a Catholic home and attended Catholic schools until Senior High School.
He was married twice. The first once was with Melissa Wormer, an actress, in 1987. They have a child, Jane Erin Carrey, who is pursuing a music career. The couple divorced in 1995.
He remarried in 1996 with his Dumb and Dumber co-star Lauren Holly but their marriage was short-lived and divorced in 1997. He was engaged in 1999 to actress Renee Zellweger but was called off in 2000. He is currently in a relationship with Ginger Gonzaga.
Career
The magic of the 1990s fared well for him as he made way into film. Because of his impressionistic and slapstick comedy, he landed on major roles in film through Ace Ventura, The Riddler in Batman Forever, The Mask, which gave him a Golden Globe nomination for Best Actor, Dumb and Dumber and The Truman Show, which gave him his first Golden Globes as Best Actor in a motion picture show.
His rise to fame continued up to the 2000s when he took on more mature and challenging roles in the films Bruce Almighty, Liar, Liar, How the Grinch Stole Christmas, which gave him another Golden Globes nomination and Me, Myself and Irene.
At that time he was already considered as one of the top billed actors of the 2000s. He proved everybody that he can take do drama when he filmed The Eternal Sunshine of the Spotless Mind with drama actress Kate Winslet in 2004.
His latest movies are Mr. Popper's Penguins in 2011, Kick Ass 2 (2012) and Dumb and Dumber Two (2013). After that, he switched to screenwriting and being a producer.
In 2015, he produced his first documentary called the Rubble Kings. It was followed by I'm Dying Up Here in 2017.
In 2019, his two documentaries, I Need Color and Jim and Andy were applauded by the Venice Film Festival and was picked up by Netflix, respectively. He had 40 film awards in his career.
How did Jim Carrey make money?
Acting (1994-2013)
Screenwriting and as producer (2015-present)
Painting (2017-present)
Net worth from 2010-2019
Jim Carrey is considered as the first actor to have a salary of $20M in Hollywood. From 2010 up to present, he has an estimated net worth of $150M, making him one of the richest actors in the show business.
How much does Jim Carrey make in a day?
Basing from his recent endeavors of publishing a book in 2017 and documentaries in between, Jim Carrey had a total earning of $54M. The Richest broke down these earnings and reported that at an average, he earns $345,205 a week or $49,315 a day.
What does Net Worth Mean?
What is a Net Worth?
It is a quantitative concept which measures the value of an entity. It is applicable ranging from an individual to companies, organizations, sectors and a country as a whole. To put it simply, it is the difference between assets and liabilities. A positive net worth means assets are greater than liabilities, whereas negative net worth mean liabilities are greater than assets.
Formula:
Net Worth = Assets – Liabilities
A little more into Net Worth Concept:
Net worth conveys the financial health of any entity. Asset is anything that is owned and has a monetary value to it while liabilities is a commitment that deplete resources. Assets can be liquid or which can turn into liquid ( example: bank check ). They are non-liquid when they take time to turn into cash (like for example Home). Whereas liability is an obligation that has to be repaid ( example: home loan, car loan etc.,)
Any financial institution or 3rd party look at your assets and liabilities to understand the financial position. Positive net worth or increasing asset base indicates good financial health while negative net worth or increasing liabilities means a bad financial health condition.
It is always a good habit for any entity to maintain a reduce liabilities and increase or maintain a balanced asset base.
What does a Net Worth Mean to a person?
In simple terms, it means the value that is left after subtracting liabilities from assets. Few Examples of liabilities include car loans, student loans, home loans, credit card bills, and other mortgages etc., whereas an individual's assets are amount in the savings account, home, vehicle, bonds, stocks and other material that has value.
In other words, whatever is left after paying off all the personal debt from asset base is net worth. It is important to understand that value of net worth varies as per the market value of assets and current debt costs.
For example:
Consider a case of Ramu Johnson. His assets include a house valued at $350000, shares worth $150000 and a car worth $35000. His liabilities include a mortgage balance of
$150000 and an outstanding car loan $15000 to be paid.
Now Ramu Johnson's Net Worth = ($350000+$150000+$35000) – ($150000+$15000)
= ($535000 ) – ($165000)
= $370000
Assuming Ramu Johnson's financial position after five years as follows –
House value at $350000, Shares value at $180000, savings $ 40000 and car value $25000. While mortgage loan $120000, car loan $0 (paid off).
The Net worth after 5 years would = ($350000+$180000+$ 40000 + $25000 ) – ($120000)
= $595000 – $120000
= $475000
Here it is understood that, although the fact that the value of a house and car decrease, the net worth have increased to $475000. It is because a decline in house loan is less than the overall asset base and decrease in liabilities.
Note that, an individual's net worth can be negative if his asset base is less than liabilities.
What does net worth mean for celebrities?
Most often celebrities fall under High Net worth Individuals. And what does HNWI mean?
People with considerable net worth as called as HNWI.
Independent Charted Accounts, wealth managers and investment counsellors stay close to them making them as prime markets.
As per Securities and Exchange Commission( SEC), investors more than 1Million are considered as accredited investors to invite them to invest in unrequested securities.
Is 401k part of net worth?
As per the definition, 401K is also a part of net worth if it is calculated in terms of assets and liabilities. But, in this case, 401K have no specifics as in, therefore it cannot be measured.
What is the average American net worth?
Like any entities net worth a countries net worth can be calculated as below. It is a sum of net worth of all individuals (citizens), companies and organizations reside in America, plus countries net worth. In America, this measure is referred to as financial position.
As on quarter 1 2014, America's financial position =
Assets ( $269.6 trillion) – liabilities ($145.8 trillion ) = $123.8 trillion.
What is a good net worth by age?
| Age of Household | Median Net Worth |
| --- | --- |
| Under 35 years | $6,900 |
| 35 to 44 years | $45,740 |
| 45 to 54 years | $100,404 |
| 55 – 64 years | $164,498 |
| 65 – 69 years | $193,833 |
| 70 – 74 years | $225,390 |
| 65 – 75 Years | $202,950 |
| 75 + Years | $197,758 |
What is the net worth of the top 1%, 5%, 10%?
As in America, wealth distribution is as follows
Richest 1% of the population owned 35% of the country's total wealth
Richest 5% of the population owned 11% of the country's total wealth
Richest 10% of the population owned 12% of the country's total wealth
Houses and cars of Jim Carrey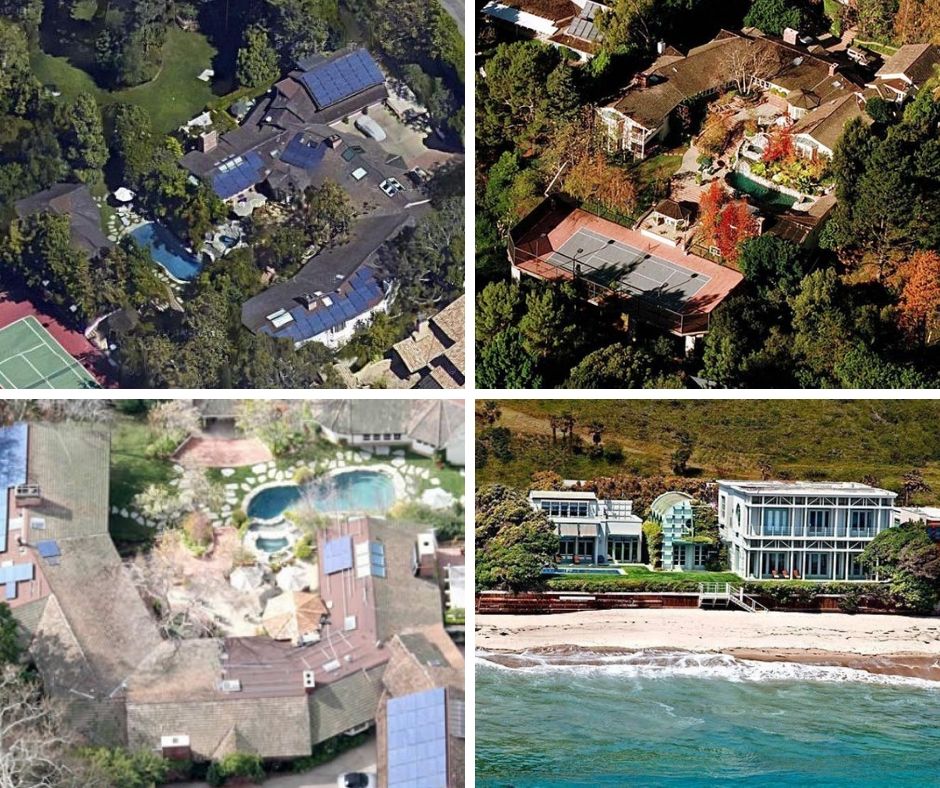 As for houses, Jim has a five bedroom and nine-bathroom Brentwood mansion which he bought in 1994 for $3.8M.
He also owns a six-bedroom, $19M luxurious penthouse in Manhattan. Other than these two, he also had a Malibu mansion which he bought in 2002 at $9.75M but sold it in 2013 for $13.4M.
In terms of cars, he only owns two: a Mercedes Benz SL63 and a Porsche Panamera. He has his own jet though, the Gulfstream V.
3 Success lessons from Jim Carrey
1. Know what you want and make it happen.
In an interview in 2004, Jim revealed that when he was a kid, he wrote himself a make-believe cheque worth $10M. He told himself that when he gets older that he will have that money. He kept that cheque in his wallet until today to remind him that if one works hard enough for their dreams, they will all come true.
2. Never judge your potential.
Jim admitted that at some point, his career stopped sailing. Instead of wallowing in depression, he said, "one day, I just got up, went to the drawing board and wrote something. The things that came after were miracles." He also said that the key to success is to just be humble and to continue believing in oneself.
3. Change what is not working. He believes that stagnation is a choice.
Jim Carrey is famously quoted for his statement, "even when the future is bleak, keep going. You are stuck because you are allowing it."
5 Famous Jim Carrey Quotes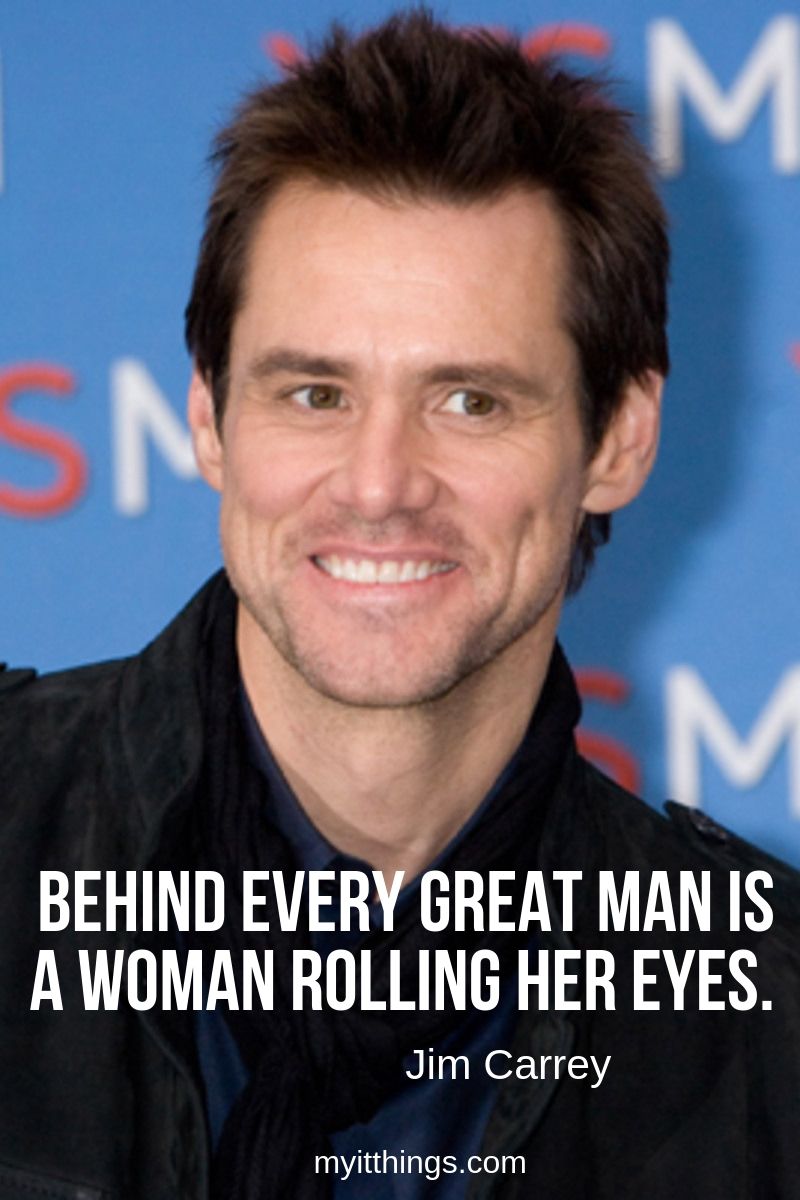 Behind every great man is a woman rolling her eyes.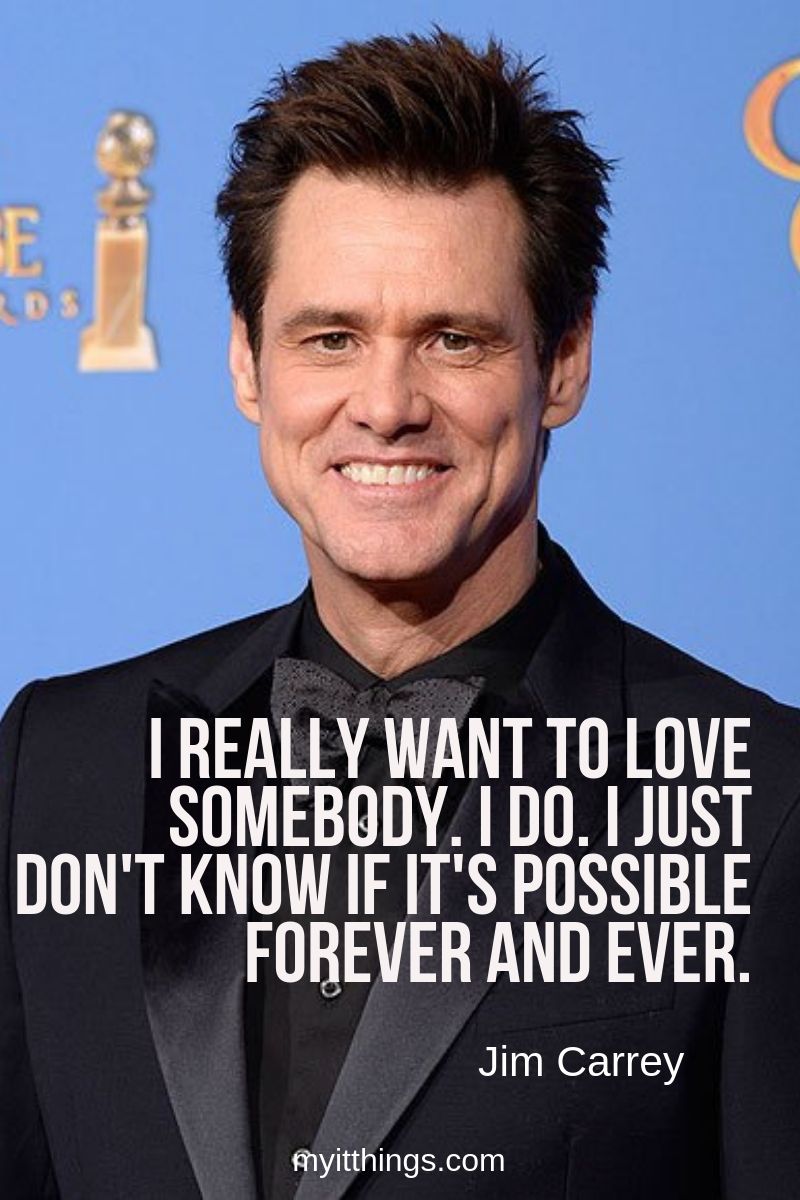 I really want to love somebody. I do. I just don't know if it's possible forever and ever.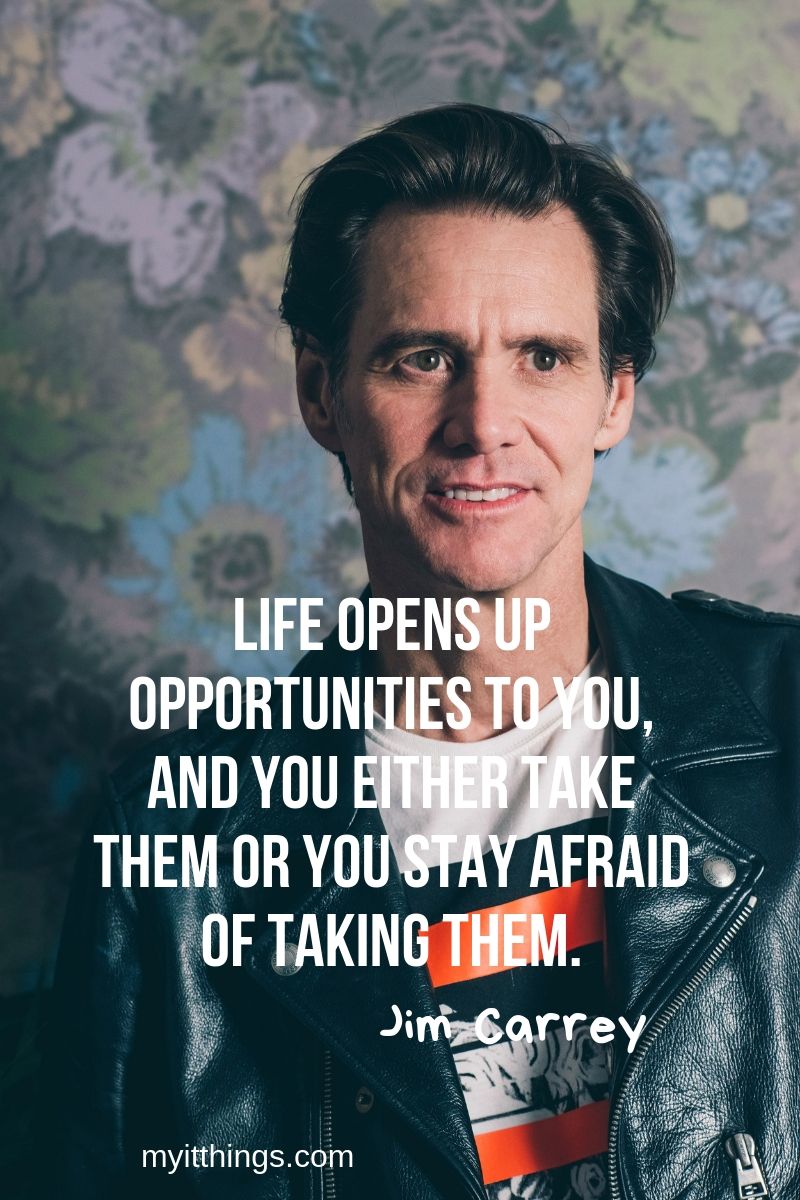 Life opens up opportunities to you, and you either take them or you stay afraid of taking them.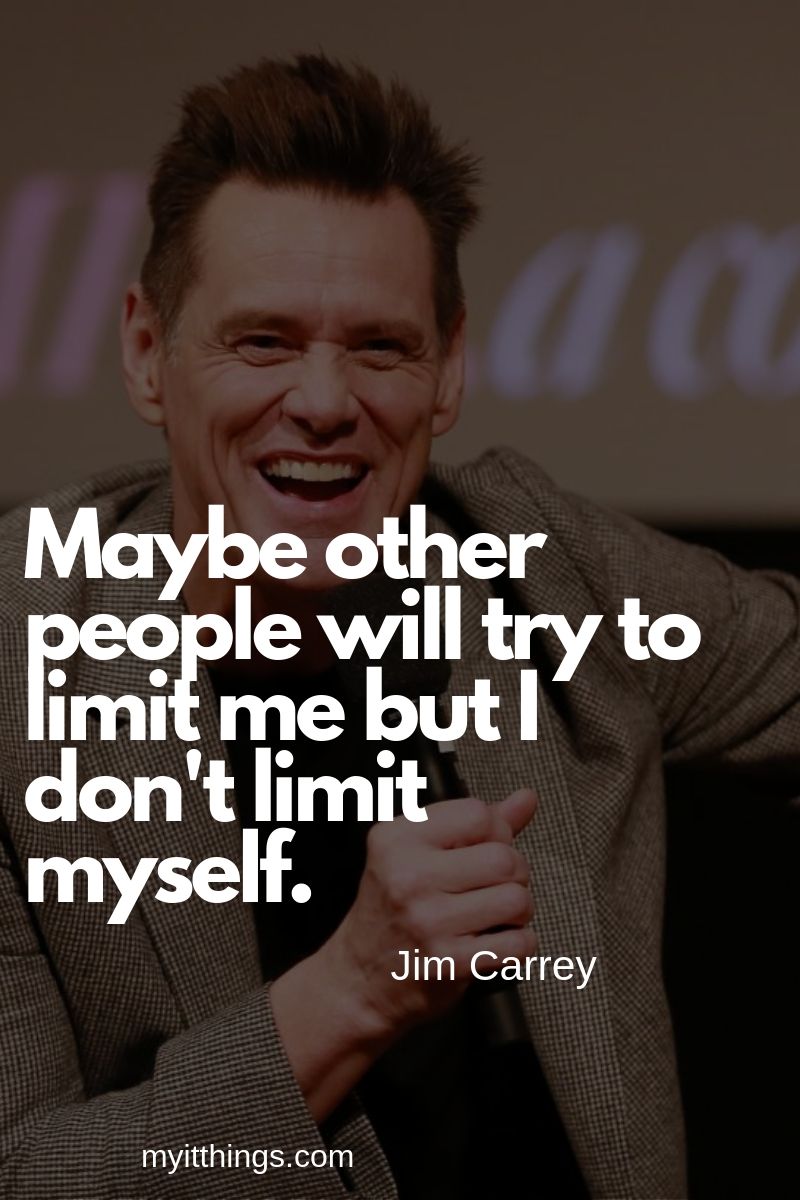 Maybe other people will try to limit me but I don't limit myself.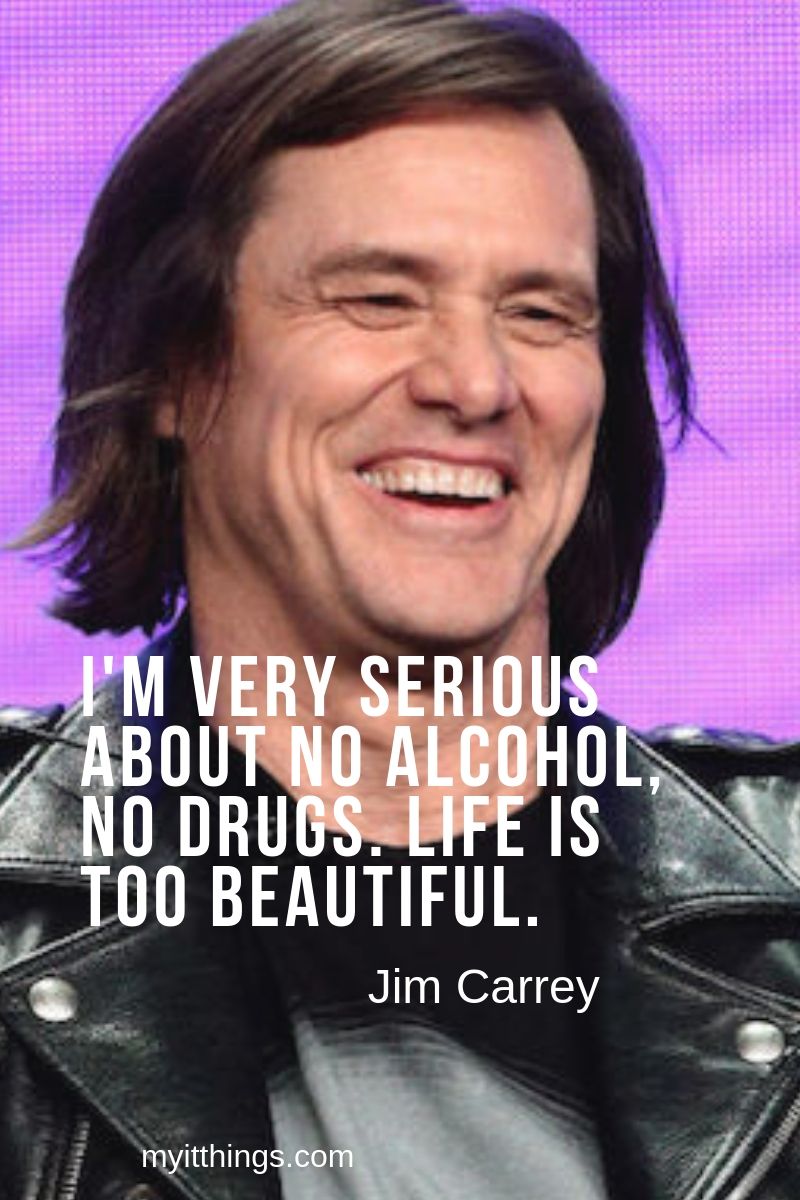 I'm very serious about no alcohol, no drugs. Life is too beautiful.
Conclusion
Aside from being an iconic figure in comedy and film, Jim Carrey is also a public figure to look up to because of his unique perspectives in life.
Although he is no longer seen much in the big screen, he is still a must-emulated celebrity for his philanthropy, art and activism.