Who is Darren Sproles?
Darren Sproles is an American football running back who currently plays for the Philadelphia Eagles of the National Football League. He was drafted by the San Diego Chargers in the fourth round of the 2005 NFL Draft.
Darren Sproles Career:
Born on June 2, 1983, in Waterloo, Iowa, Sproles went to Rolling Ridge Elementary, then Oregon Trail Junior High and finally Olathe North High School where he started playing football. During his time in high school, he received numerous awards including being twice named The Kansas City Star Player of the Year and USA Today Kansas Player of the year. He recorded 5,230 yards, averaging nearly 8.4 yards per carrying and 79 touchdowns during his high school career.
Sproles went to Kansas State University. In his freshman year, he appeared in only 6 games with 210 rushing yards and 1 touchdown. In 2002, he finished with 1,465 rushing yards and 17 rushing touchdowns. Darren started all games in his last two seasons setting 23 school records. He finished that year with 1,986 rushing yards and 16 rushing touchdowns. He eventually finished his final season with 1,318 rushing yards and 11 touchdowns. With that records, he finished 11th on the all-time college rushing yards list.
Darren was then drafted by the San Diego Chargers in the fourth round of the 2005 NFL Draft. He spent his first season as the third-string running back and his second season on injured reserve list after breaking his ankle during the preseason.
Since 2008, Sproles has been smashing records after records each year. In 2008, he became just the second player in NFL history with 50 rushing yards, 50 receiving yards and 100 return yards in one game. In 2011, he recorded 2,696 all-purpose yards, breaking the NFL single-season record which was set by Derrick Mason in 2000. During the same season, he set a career high with 603 yards rushing and 710 yards receiving and a combined total of 9 touchdowns.
In 2014, Philadelphia Eagles acquired Sproles in exchange for a 2014 5th round draft pick. In 2017, he suffered a broken arm and torn ACL on the same day which sidelined him for the whole season. The same year, Eagles went on to win Super Bowl LII. Sproles is considered as one of the NFL greats already. He is the first player in NFL with 2,200+ all-purpose yards in 4 different seasons. He is currently ranked 8th in career all-purpose yards in NFL history with 19,020 yards.
---
Also Read:
Colt McCoy Height, Weight, Age, Net Worth, Salary, Earnings
Ryan Fitzpatrick Height, Age, Salary, Net Worth & Stats
---
Darren Sproles Height and Weight
Sproles is a short guy. While an average height and weight NFL player is 6 feet 2 inch and 245 pounds respectively, Darren stands to be only 5 feet 6 inch tall or 1.68 m tall. Meanwhile, he weighs 86 kg or 190 pounds.
Darren Sproles height compared to other NFL players:
| | |
| --- | --- |
| Carson Wentz height (1.96 m) | Wentz is 0.28 m taller than Sproles. |
| Nick Foles height (1.98 m) | Foles is 0.30 m taller than Sproles. |
| Julio Jones height (1.91 m) | Sproles is 0.23 m shorter than Julio Jones. |
| Cole Beasley height (1.73 m) | Cole Beasley is 0.05 m taller than Sproles. |
Who is Darren Sproles Wife?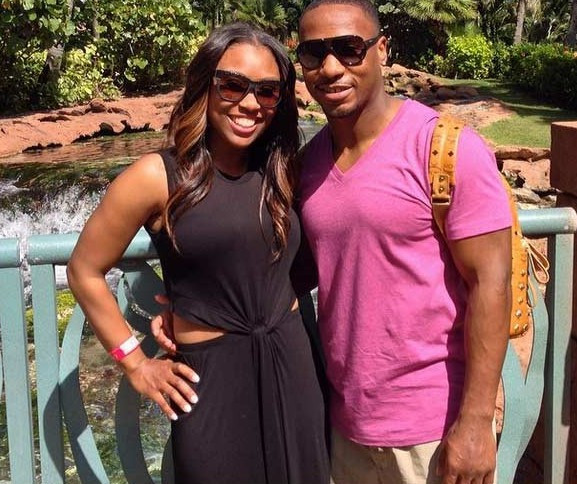 Darren is married to his longtime girlfriend Michel Hunt. She is a former professional track athlete who currently works as a girls' track coach and also as an entrepreneur, consultant, and philanthropist.
Darren and Michel were first introduced to each other by a mutual friend. Things got serious between them and finally, in 2010 they got married. Together they have two daughters named Devyn Annette Sproles and Rhyan Leigh Sproles.
Darren Sproles Net Worth, Salary and Contract
Sproles signed a 1 year, $1,400,000 contract with Philadelphia Eagles including a $400,000 signing bonus, $1,000,000 guaranteed. In 2018, he will earn a base salary of $1,015,000 with a signing bonus of $400,000.
Sproles' earnings in last six years only:
| | | |
| --- | --- | --- |
| Year | Salary | Total Earnings |
| 2013 | $2,900,000 | $3,000,000 |
| 2014 | $1,000,000 | $4,000,000 |
| 2015 | $3,000,000 | $3,120,000 |
| 2016 | $3,500,000 | $4,000,000 |
| 2017 | $4,000,000 | $4,000,000 |
| 2018 | $1,015,000 | $1,433,000 |
Darren Sproles has earned more than $43,257,765 in his career playing in NFL only. Other sources of his income are from sponsorships and endorsements. Richest estimates his net worth to be $24 million.