For fans of football, the domestic season has come to an end. It always seems too soon that the end comes around and no matter what league position your favourite club finishes in, there will be feelings of impatience as people just can't wait for the season to start again.
Luckily, there are competitions this summer such as the Copa America and the Euros to watch, provide some entertainment and shorten the pain of the lack of football. If you wish to bet on these tournaments, a casino bonus may be just what you need to get started.
Already heavily scrutinised, big-name players that may fancy moving on, appear even more firmly in the spotlight. Hopefully, still firmly under contract, their parent club slap big price tags on them. The hope is to keep them right where they are and scare away potential buyers. At the very worst, by naming a huge fee, the club is doing its best to negotiate a good deal if it is decided to sell the player. The fans will not be happy if they feel a star is being sold, never mind at a cheap price.
Out on his Own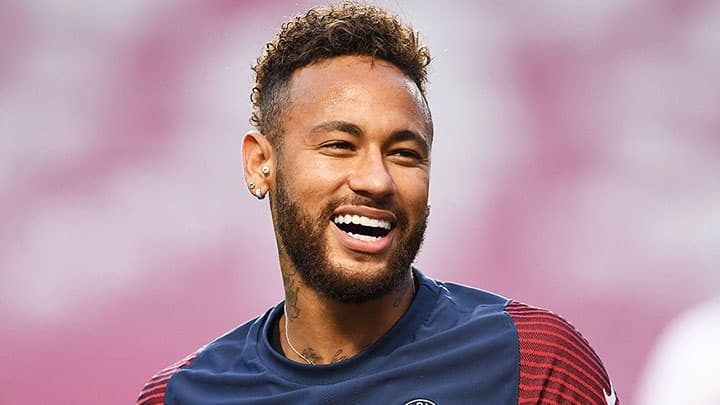 Sometimes there can be confusion about the real price of a deal, as clubs seek to withhold information or news outlets report different figures making it unclear. However, there is no doubt as to who tops the list of most expensive players of all time. Brazilian superstar Neymar made the move from Barcelona to the French side PSG in 2017 for an astonishing figure of 200 million pounds. At the time, this was more than double that had been paid out for any player in history.
People were shocked, wondering if any person was worth this kind of money. Now approaching 30, Neymar has enjoyed success at PSG, claiming numerous domestic trophies. Yet, victory on the European stage has eluded him as well as individual honours that many felt would have come his way if he had stayed at the great team of Barcelona. Some feel he had chosen the money and easy life in Paris, but he still has time left to help PSG win the title they crave most, the Champions League.
Some Familiar Faces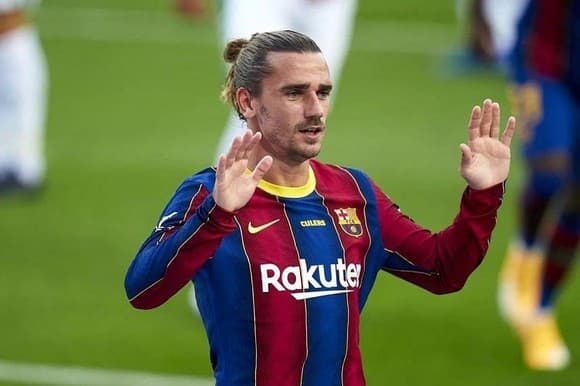 It's usually the same few clubs who hover around hoping to sign up the best talents, no matter what the cost. Sometimes big signings can work out well and pay for themselves over time. The clubs are smart and apart from hopefully cruising to success in the competitions they enter, massive attention is drawn to the club and the player due to the size of the fee. Shirt sales will increase and the level of commercial deals may also rise. 
In recent years, outside of the big clubs, the only real new arrival on the spending scene is Spanish side Atletico Madrid. Usually quite frugal and with a seemingly sensible long term manager at the helm in Diego Simeone. Going back to 2019, they were involved in two of the biggest transfers of all time, with Antoine Griezmann leaving for Barcelona for 107 million pounds and Joao Felix arriving from Benfica for 115 million pounds. With Felix being a lot younger and both Griezmann and Barcelona struggling, many felt Atletico did extremely well.
What Players are Being Mentioned?
Football fans love or hate the transfer window. Trying to get new players in is great, but keeping hold of your best players can prove to be difficult. On the European stage, it's hard to look past two players who are being seen as the next Messi and Ronaldo, who will battle and entertain the next generation of fans over the coming years. Erling Haaland of Borussia Dortmund and Kylian Mbappe of PSG will surely command massive transfer fees whenever they decide to move on.
In England, the main rumours appear to surround Harry Kane, who is being linked with a move away from Tottenham. As always, speculation surrounding Paul Pogba's future at Manchester United continues as to whether he will stay or go. Jadon Sancho has been a transfer target for Man Utd for some time now and this may be the summer he finally makes the move. Any of these signings would involve large figure sums and it remains to be seen if clubs are willing to shell out in these strange times. Maybe Neymar's record will remain intact.
How to Get Involved in the Transfer Circus?
If you are a football fan, you may get tired of the constant speculation surrounding players throughout the summer. However, there is a way to make reading the news on the latest moves more entertaining. Simply by joining an online casino, you will have a range of football orientated selections at your fingertips and plenty of other games to choose from such as free slots, poker or roulette.
Wagers can be made on whether players will stay at their current club or make a move. Options are even available as to which club they will go to. So if you think you have some information or even just a gut feeling about a player's destination, don't hesitate to have a bet. Then you can follow the news closely and see if you get proven correct. It can brighten up hearing repetitive rumours if it comes through. You may not be breaking any records yourself but it can be enjoyable anyway.
Summary
Three players that have hit big fees twice, Angel di Maria, Romelu Lukaku and Cristiano Ronaldo are still playing with probably the latter two only capable of commanding massive transfer fees now. Time will show if they can reach such heights again for a third time. One player who would have surely broken the record is Lionel Messi, who wished to leave Barcelona last year, sending shockwaves around the world.
The pandemic has affected the finances of many clubs around the world. They are a bit warier of spending big amounts and long expensive contracts. However, the fear that a rival might snatch up a star player could lead to some big money bidding wars. No club wants to be beaten to a signing and then watch as that player becomes successful. It could be the difference between winning trophies or getting stuck in the wilderness.