Quick Facts of Mr Beast
| Net Worth | $6 million |
| --- | --- |
| Name | Jimmy Donaldson |
| Date of Birth | May 7 1998, (21 Years) |
| Nationality | American |
| Profession | YouTuber |
| Popularly known as | Mr Beast |
| Height | 6ft 3in |
| Weight | N/A |
Mr Beast's net worth: $6 million
Introduction: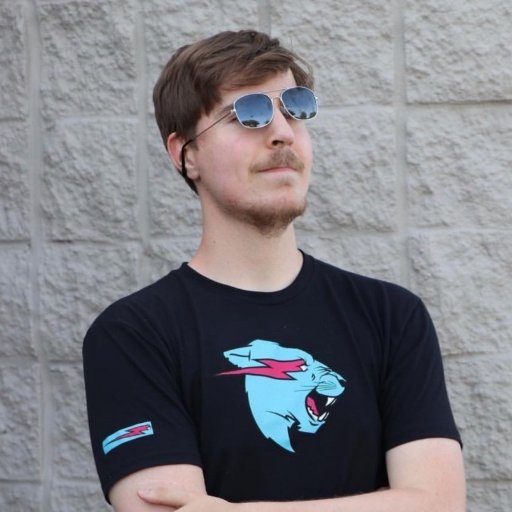 Jimmy Donaldson is an American YouTube star popularly known as Mr beast. He earned his name as a YouTube star from his handle "MrBeast6000" at the age of 13 years.
His YouTube channel has 24+ million subscribers across the globe with over 3.3Billion video views. He has become popular and increased subscriber base through his video series "Worst Intros".
And earned his name for his donations to random strangers, homeless and YouTube subscribers, waiters from much of his earnings.
Career Highlights:
He dropped out of his graduation to continue as full time YouTube videos maker. Launched his official YouTube channel in the year 2012, and continued with a low subscription base (1000+) for more than a year.
During his initial days, videos were based on games like Battle Pirates, Pokémon, Minecraft and Call of Duty.
It took a turn after he launched a new video series with the title "Worst Intros". This series used to make fun of Intros used in other YouTube channels and this worked well and increased his subscription base to multi-fold. To quote, one of his most viewed videos is "Worst Intros Ever" with a viewer base of over 23Million times.
With respect time, Jimmy shifter his channel to more real-life videos which sometimes ran for the whole day. Some of them include, "I Flew Using Only Leaf Blowers", "I Brough A car using only Penni's", "Breaking glass using only Megaphones" Walking into Random Stores with 100 Dinosaurs" and "Counting to 100000" in a video.
Apart from this a video titled "Saying Logan Paul 1000000 times" was viewed by 15Million times.
Campaigns to support his fellow Youtuber "PewDiePie" like Billboards, Radio Ads, TV Ads and bathroom Ads to help stop T-series overtaking PewDiePie YouTube subscribers.
Popular Videos from is "MrBeast600" YouTube Channel:
Worst Intros
I gave a Homeless Man a Home
I Flew Using Only Leaf Blowers
I Brough A car using only Penni's
Saying Logan Paul 1000000 times
Breaking glass using only Megaphones
Tipping Pizza Delivery Guys $100000
Guess the right cup Counting to 100000
Sources of Income:
Much of his earnings are from his YouTube channel "MRBeast6000" and other social media platforms.
As on date, his YouTube channel subscribers are 24+Million across the globe and it is going to increase in the coming days to come. He started another YouTube channel "Mr. Beast" focus on life hacks and experiments.
His other additional income source is from his online merchandise which includes t-shirts, hoodies and hats via Shop Mr. Beast.
YouTube Channels:
Followers on Instagram:
4.4+Million
Followers on Twitter:
2.8+Million
His additional future income sources are said to be from Instagram.
Expenditure pattern:
Mr Jimmy Donaldson spends most of his money as donations to homeless people, random strangers and his family and plays the same in his video channel which in-return earn money for him.
As on date, he has given more than $500000 US Dollars as donations either multiple forms. Say it a delivery boy, a home to a homeless, tipping a waitress, fellow subscribers, random strangers etc.,
He has partnered with companies like Quidd in his early days of YouTube videos. Later joined hands with companies like War Robots, TikTok, Honey, World of Tanks Blitz etc.,
Success lessons from Jimmy Donaldson:
His Passion towards his interest to make videos made him to quit graduation.
He earns with a Motto – "The more you earn, the more you give"
Gratitude and humbleness will take you to heights. An early YouTube star with a kind heart.