Quick Facts of Drake
Name
Aubrey Drake Graham
Net Worth
$170 Million
Salary
$70 Million per year
Date of Birth
October 24, 1986
Place of Birth
Toronto, Ontario, Canada
Residence
Hidden Hills, California, U.S.
Nationality

American
Occupation
Rapper
Actor
Singer
Songwriter
Entrepreneur
Record Producer
Famous For
Degrassi: The Next Generation
Highly successful rap albums
Genres
Hip Hop
R&B
Pop
Trap
Labels
Republic
OVO Sound
Universal Motown
Young Money
Cash Money
Introduction
Drake is a Canadian rapper, actor, singer, songwriter, record producer, and entrepreneur. He first came to mainstream consciousness for his role as Jimmy Brooks, a basketball star that became disabled after he was shot by one of his classmates. He then skyrocketed to success as a rap star, starting with debut single "Over".
Drake's Life
Drake—whose birth name is Aubrey Drake Graham—was born in Toronto, Ontario, Canada to an African American father and a Jewish Canadian mother. He holds a dual citizenship for Canada and the United States of America. Drake attended Jewish day school in his youth and formally celebrated his Bar Mitzvah in a religious service.
He attended Forest Hill Collegiate Institute then Vaughan Road Academy. He was often bullied in school for his religious and biracial background. He then dropped out of school due to his burgeoning acting career. He graduated later on in October 2012.
Family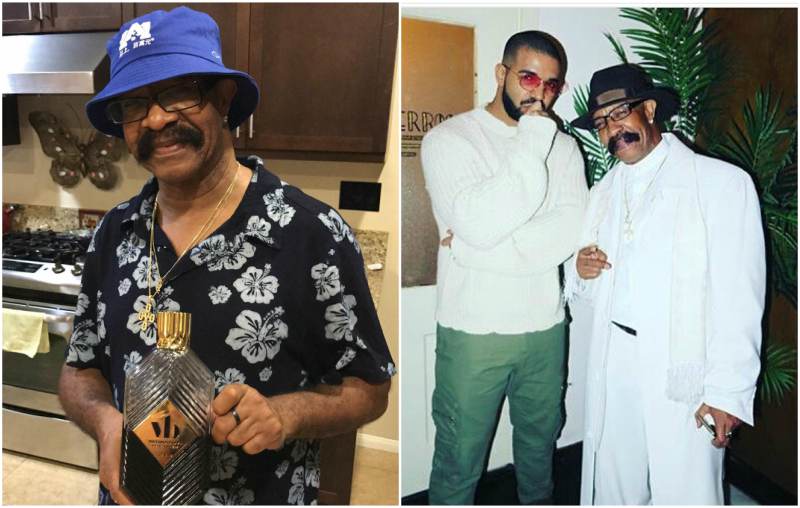 Dennis Graham is Drake's father and is an African American Catholic who worked as a drummer alongside Jerry Lee Lewis. Sandra Graham (nee Sher) is an Ashkenazi Jewish Canadian who worked as a florist and English teacher. His parents divorced when he was 5 years of age.
Career
Before Drake became a massive rap superstar, he was first a child actor who appeared in "Degrassi: The Next Generation" which is a Canadian teen drama. He played disabled basketball star Jimmy Brooks there from Season 1 to 7, with guest appearances in 2008. His music career began in February 2006, releasing his "Room for Improvement" mixtape via his MySpace page and website.
In 2008, Li'l Wayne heard Drake's music via Jas Prince and invited Drake to fly to Houston and tour with him. Drake then signed with Li'l Wayne's Young Money Entertainment in June 2009. Afterwards, Drake became one of the most powerful and successful forces in hip-hop. He worked with the biggest anmes in the industry, such as Young Jeezy, Jay-Z, Eminem, and Kanye West.
How Does Drake Make Money?
Drake first made money as an actor in TV shows like Degrassi: The Next Generation. However, he really hit his stride in moneymaking by becoming a hugely successful rap artist, starting with his debut song "Over" up until his latest number 1 hit song "In My Feelings" and beyond.
He also sold 20 million albums and 100 million singles worldwide as well as makes a million per concert. Furthermore, he's an entrepreneur who has investments in Apple Music and OVO Sound as well as endorsement deals.
Drake primarily makes money off of his songs and albums, which include the following.
Thank Me Later (2010)
Take Care (2011)
Nothing Was the Same (2013)
Views (2016)
Scorpion (2018)
He also headlined or co-headlined the following profitable tours.
America's Most Wanted Tour (with Young Money) (2009)
Away from Home Tour (2010)
Club Paradise Tour (2012)
Would You Like a Tour? (2013–2014)
Drake vs. Lil Wayne (with Lil Wayne) (2014)
Jungle Tour (2015; six date promotional tour)
Summer Sixteen Tour (with Future) (2016)
Boy Meets World Tour (2017)
Aubrey & the Three Migos Tour (with Migos) (2018)
Assassination Vacation Tour (2019)
He'd also earned money acting, voice-acting, cameoing, guest-starring, or producing in the following shows and films.
"Degrassi: The Next Generation" as Jimmy Brookes (145 episodes; 2001-2007)
"Breakaway" as Himself/Cameo (2011)
"Ice Age: Continental Drift" as Ethan (voice; 2012)
"Punk'd" as Himself (Episode: Drake/Kim Kardashian; 2012)
"Anchorman 2: The Legend Continues" as Ron Burgundy Fan/Cameo (2013)
"Saturday Night Live" as Himself/Host/Musical Guest (2011; 2014; 2016)
"The Carter Effect" as Himself (Documentary; also Executive Producer; 2017)
"The Shop" as Himself (Episode 2; 2018)
"Euphoria" (Executive Producer; 2019)
He made numerous investments and stakes in the following companies and brands.
Apple Music
Virginia Back Whiskey
Toronto Raptors
OVO Sound
He does endorsements for a multitude of brands such as the following.
Nike
Sprite
Apple
Burger King
Whataburger
His pre-tax earnings are at $94 million from June 2016 to June 2017 thanks to a combination of endorsement deals and business partnerships.
Net Worth From 2010 – 2019
In 2012, Drake's net worth was $25 million.
In 2013, Drake's net worth was $30 million.
In 2014, Drake's net worth was $45 million.
In 2015, Drake's net worth was $75 million.
In 2016, Drake's net worth was $85 million.
In 2017, Drake's net worth was $90 million.
In 2018, Drake's net worth was $100 million.
In 2019, Drake's net worth was $170 million.
Drake's net worth for 2010 and net worth for 2011 aren't archived. However, he did still make $10 million in 2010 and $11 million in 2011. He has made a total of $308 million from his entire career so far.
How Much Does Drake Make In A Day?
Drake has made $383 million in career earnings since 2010. He also makes $70 million per year. This means that he makes about $191,781 a day. His highest-grossing year, 2017, had him make $95 million that year or $260,274 a day. His lowest grossing year, 2010, had him make $10 million that year or $27,397 a day.
What does Net Worth Mean?
What is a Net Worth?
It is a quantitative concept which measures the value of an entity. It is applicable ranging from an individual to companies, organizations, sectors and a country as a whole. To put it simply, it is the difference between assets and liabilities. A positive net worth means assets are greater than liabilities, whereas negative net worth mean liabilities are greater than assets.
Formula:
Net Worth = Assets – Liabilities
A little more into Net Worth Concept:
Net worth conveys the financial health of any entity. Asset is anything that is owned and has a monetary value to it while liabilities is a commitment that deplete resources. Assets can be liquid or which can turn into liquid ( example: bank check ). They are non-liquid when they take time to turn into cash (like for example Home). Whereas liability is an obligation that has to be repaid ( example: home loan, car loan etc.,)
Any financial institution or 3rd party look at your assets and liabilities to understand the financial position. Positive net worth or increasing asset base indicates good financial health while negative net worth or increasing liabilities means a bad financial health condition.
It is always a good habit for any entity to maintain a reduce liabilities and increase or maintain a balanced asset base.
What does a Net Worth Mean to a person?
In simple terms, it means the value that is left after subtracting liabilities from assets. Few Examples of liabilities include car loans, student loans, home loans, credit card bills, and other mortgages etc., whereas an individual's assets are amount in the savings account, home, vehicle, bonds, stocks and other material that has value.
In other words, whatever is left after paying off all the personal debt from asset base is net worth. It is important to understand that value of net worth varies as per the market value of assets and current debt costs.
For example:
Consider a case of Ramu Johnson. His assets include a house valued at $350000, shares worth $150000 and a car worth $35000. His liabilities include a mortgage balance of
$150000 and an outstanding car loan $15000 to be paid.
Now Ramu Johnson's Net Worth = ($350000+$150000+$35000) – ($150000+$15000)
= ($535000 ) – ($165000)
= $370000
Assuming Ramu Johnson's financial position after five years as follows –
House value at $350000, Shares value at $180000, savings $ 40000 and car value $25000. While mortgage loan $120000, car loan $0 (paid off).
The Net worth after 5 years would = ($350000+$180000+$ 40000 + $25000 ) – ($120000)
= $595000 – $120000
= $475000
Here it is understood that, although the fact that the value of a house and car decrease, the net worth have increased to $475000. It is because a decline in house loan is less than the overall asset base and decrease in liabilities.
Note that, an individual's net worth can be negative if his asset base is less than liabilities.
What does net worth mean for celebrities?
Most often celebrities fall under High Net worth Individuals. And what does HNWI mean?
People with considerable net worth as called as HNWI.
Independent Charted Accounts, wealth managers and investment counsellors stay close to them making them as prime markets.
As per Securities and Exchange Commission( SEC), investors more than 1Million are considered as accredited investors to invite them to invest in unrequested securities.
Is 401k part of net worth?
As per the definition, 401K is also a part of net worth if it is calculated in terms of assets and liabilities. But, in this case, 401K have no specifics as in, therefore it cannot be measured.
What is the average American net worth?
Like any entities net worth a countries net worth can be calculated as below. It is a sum of net worth of all individuals (citizens), companies and organizations reside in America, plus countries net worth. In America, this measure is referred to as financial position.
As on quarter 1 2014, America's financial position =
Assets ( $269.6 trillion) – liabilities ($145.8 trillion ) = $123.8 trillion.
What is a good net worth by age?
| Age of Household | Median Net Worth |
| --- | --- |
| Under 35 years | $6,900 |
| 35 to 44 years | $45,740 |
| 45 to 54 years | $100,404 |
| 55 – 64 years | $164,498 |
| 65 – 69 years | $193,833 |
| 70 – 74 years | $225,390 |
| 65 – 75 Years | $202,950 |
| 75 + Years | $197,758 |
What is the net worth of the top 1%, 5%, 10%?
As in America, wealth distribution is as follows
Richest 1% of the population owned 35% of the country's total wealth
Richest 5% of the population owned 11% of the country's total wealth
Richest 10% of the population owned 12% of the country's total wealth
Houses And Cars Of Drake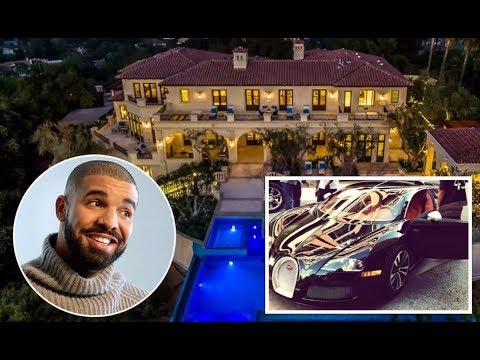 Although originally hailing from Canada, Drake currently resides at a $7.7 million palatial mansion in Hidden Hills, California since 2012. Named the YOLO Estate, it features multiple residences inside thee property, including a 12,000-square-foot house, a 2,000-square-foot party house, equestrian stables, a 25-person movie theater, a basketball court, a volleyball court, and one of the largest privately owned pools in the United States' West Coast.
After buying property extensions and renovations, Drake eventually ended up owning $25 million worth of real estate. As for Drake's cars, they include the Bugatti Veyron, Bentley Continental GTC V8, Brabus 850 6.0 BiTurbo Coupe, Lamborghini Aventador Roadster, Rolls-Royce Phantom, McLaren 675LT, Mercedes-Benz SLR McLaren, Maybach 62 S, Lamborghini Gallardo, Bentley Mulsanne, and Mercedes-Maybach Pullman.
3 Success Lessons From Drake
1. Success Begets Success
In light of how Drake handled his career, the main takeaway from his rising star and net worth is that the best way to build your fortune is to have an entrepreneurial spirit. On top of having a successful music career, he has also made numerous investments and endorsement deals. He's indeed the epitome of the truism, "success begets success".
2. Use Your Resources Wisely
Aside from being the highest-certified digital singles artist ever, he also represents the voice of the Millennial Generation. He has a grip of current technology and has used it to its utmost in order to better market himself. It also helps that he first gained his fame by being a star of the hit show Degrassi.
3. Diversify Your Fortune
Many entrepreneurs and celebrities should take note of how Drake diversified his fortune with smart investments so that he isn't just wholly dependent on his music career and endorsements.
5 Famous Drake Quotes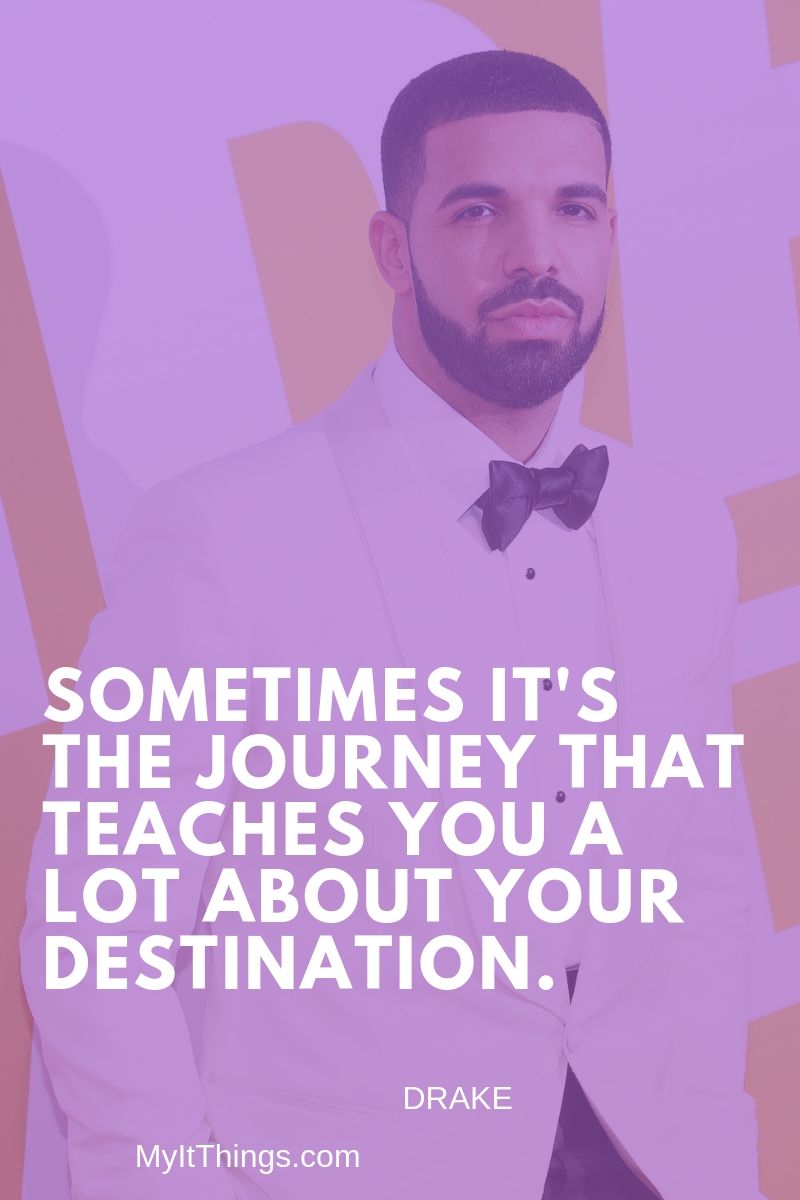 Sometimes it's the journey that teaches you a lot about your destination.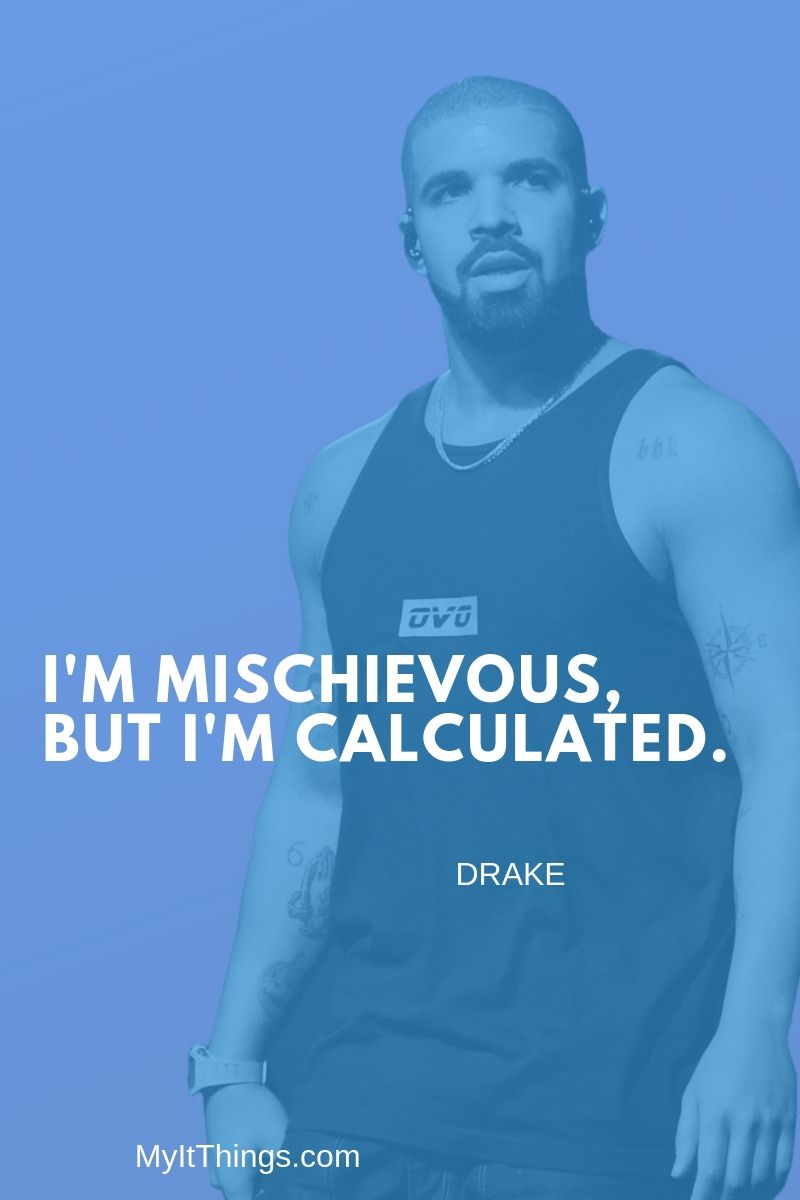 I'm mischievous, but I'm calculated.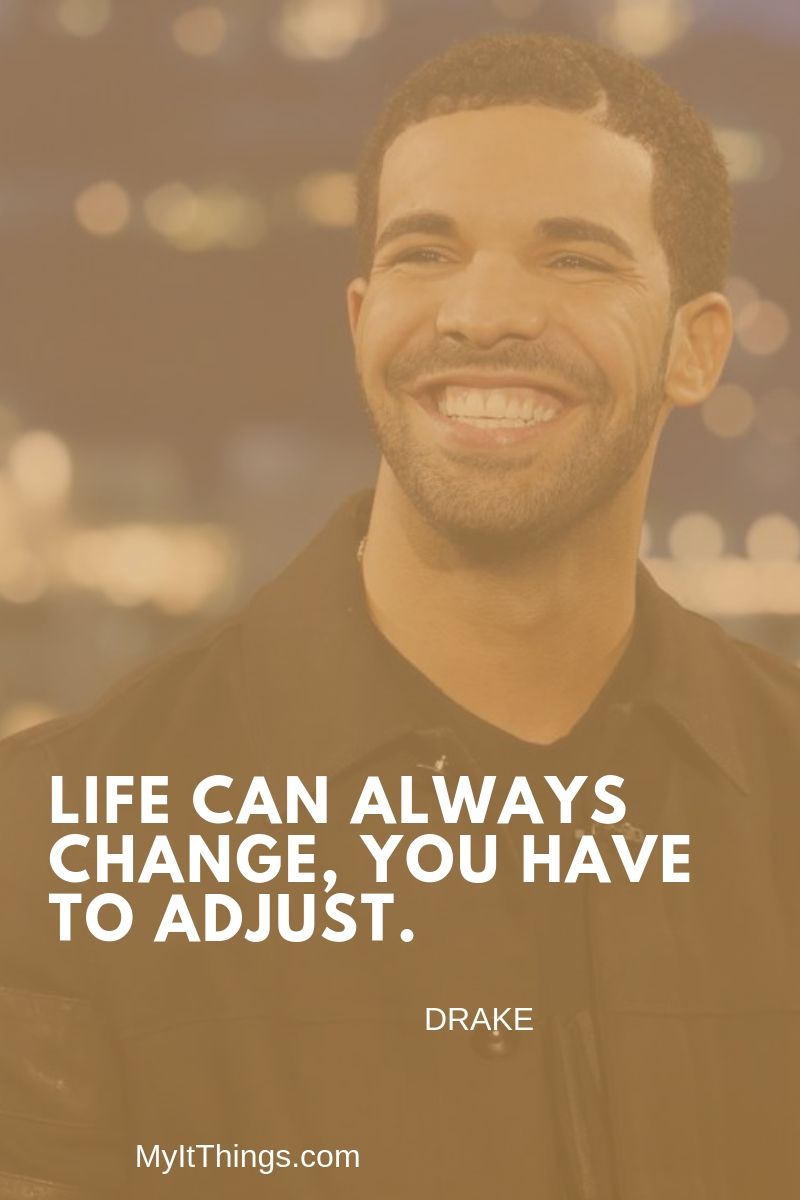 Life can always change, you have to adjust.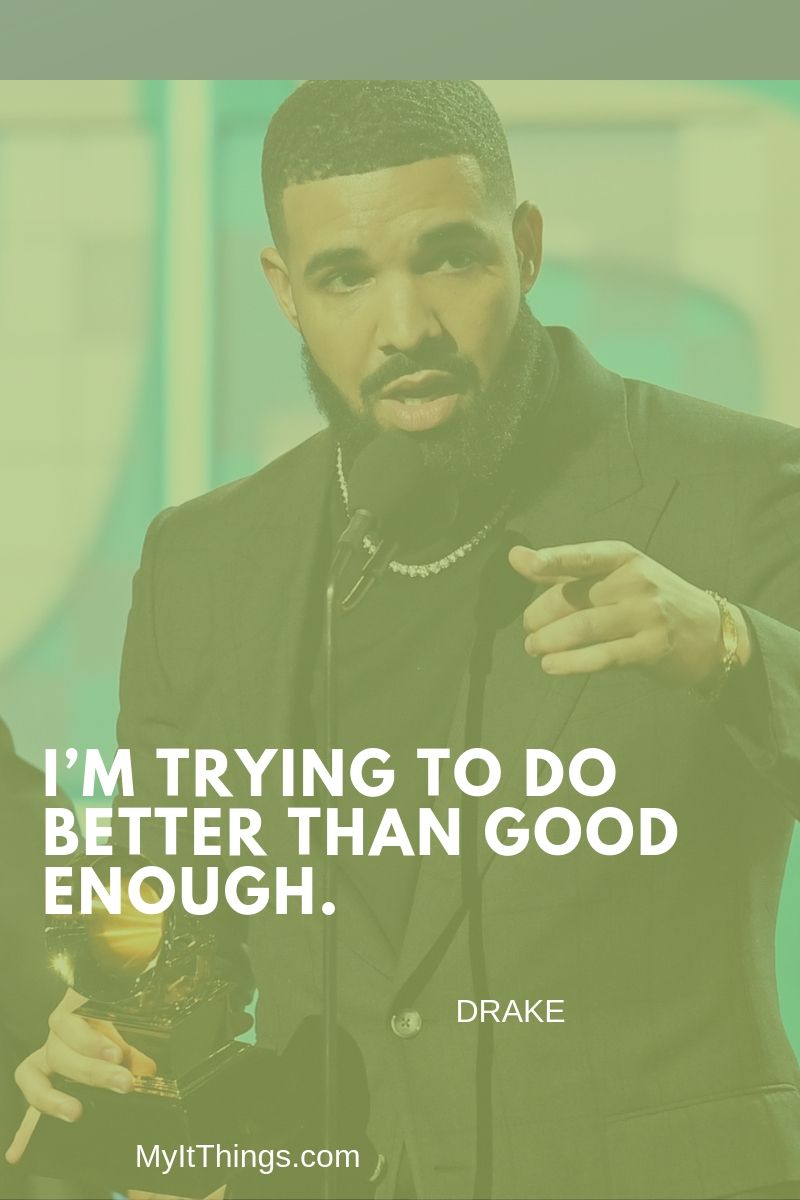 I'm trying to do better than good enough.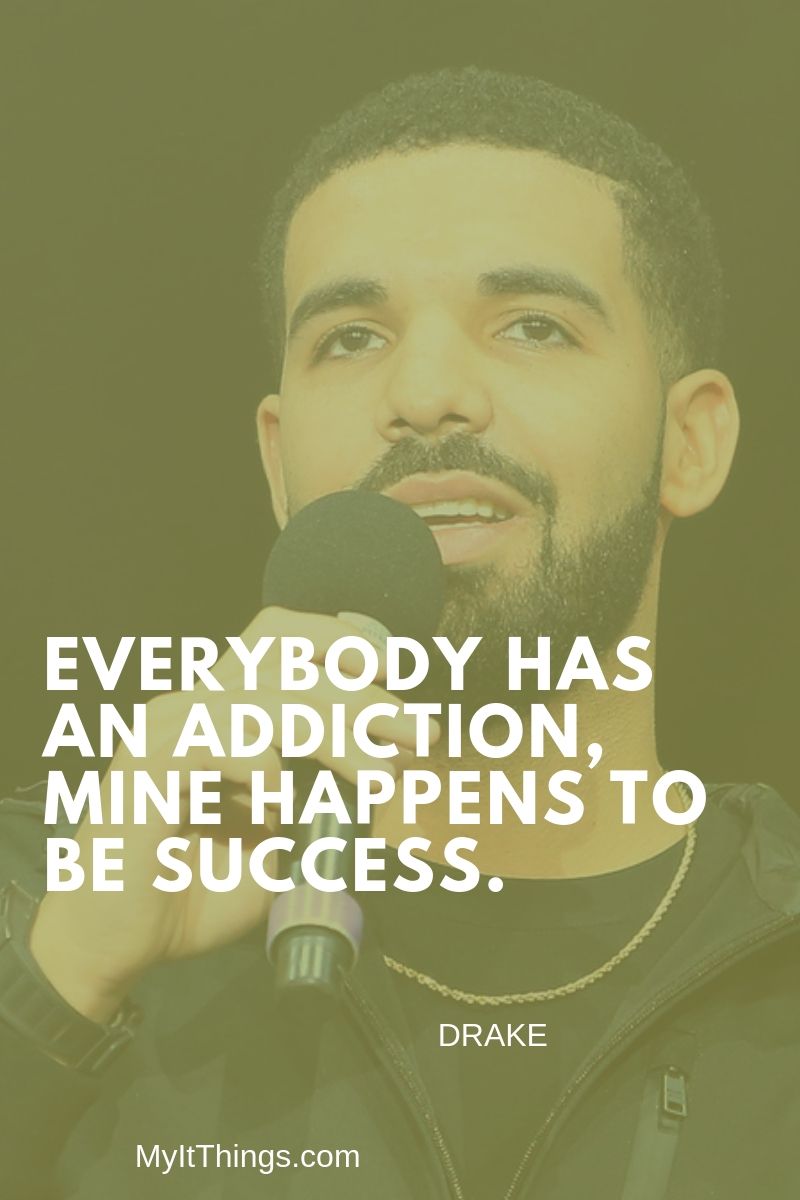 Everybody has an addiction, mine happens to be success.
References: