Name
Christopher Julius "Chris" Rock III
Net Worth
$100 million
Date of Birth
February 7, 1965
Place of Birth
Andrews, South Carolina, U.S
Residence
Alpine, New Jersey
Nationality

American
Occupation
Comedian
Actor
Voice Actor
Host
Screenwriter
Famous For
Standup Comedy Specials
Voicing Marty the Zebra from Madagascar
Genres
Satire
Sarcasm
Black Comedy
Insult Comedy
Sketch Comedy
Observational Comedy
Spouses/Partners
Malaak Compton (Ex-Wife; 1996-2016)
Megalyn Echikunwoke (Partner; 2016–Present)
Children
2
Introduction
Chris Rock is a famous comedian who has also delved in work as a director, producer, writer, actor, and voice actor. He started out as a standup comedian and his success in this area translated in more opportunities when it comes to producing and acting. He found ways to diversify his career and portfolio, leading to his current financial success.
Chris Rock's Life
Chris Rock was born at Andrews, South Carolina on February 7, 1965. He grew up in Brooklyn, New York though.
Chris was bullied so hard in James Madison High School that he was pulled out from there by his parents.
He ended up being a dropout. However, he earned a GED later in life. His earliest work before standup comedy was minimum wage work at fast-food restaurants.
Family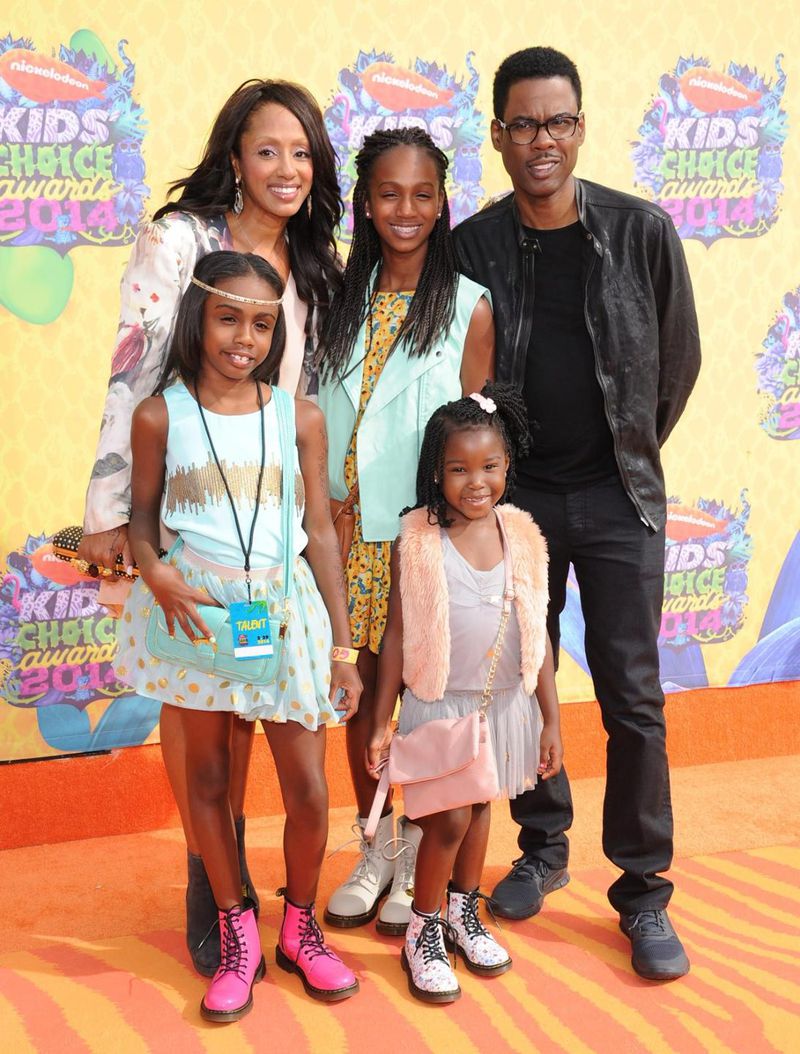 His father was a truck driver and newspaper deliveryman. His mother was a social worker and teacher. He married Malaak Compton in 1996 but divorced her in 2016 or 20 years later.
He ended up having two children with Malaak. He then started having a romantic relationship with Megalyn Echikunwoke in 2016 continuing all the way to the present.
Career
Rock first worked as a standup comedian in 1984 and became an actor in mostly supporting roles. He gained his first big break as a Saturday Night Live cast member in the early 1990s. He then got starring roles in various films that include Down to Earth, Head of State, The Longest Yard, the Madagascar Franchise, Grown Ups 1 and 2, Top Five, and his acclaimed standup specials for HBO and Netflix.
He also narrated, wrote, developed, and based on his life the Everybody Hates Chris sitcom. He also hosted the Academy Awards twice, the MTV Music Awards once, and made cameos in various music videos for artists like Red Hot Chili Peppers and Madonna.
How Does Chris Rock Make Money?
Chris Rock collects money from his successful standup routines and specials, his work as a film star, voice actor, television producer, and host for the Academy Awards and the MTV Music Awards. He also gets money from writing his own book, his involvement in Broadway, and from participating in cameos for music videos. He also gets money from commercials and endorsements such as playing the role of "Li'l Penny" the puppet for Nike.
Here's a list of Chris Rock's money sources.
Chris first worked in the comedy circle. He eventually became popular enough to make tours across the world as well as get HBO and Netflix specials.
Big Ass Jokes
Bring the Pain
Bigger & Blacker
Never Scared
Kill The Messenger
No Apologies Tour
Roll with the New Tour
Total Blackout Tour
Chris Rock: Tamborine
He also got roles in the following films and television shows:
Miami Vice
Saturday Night Live
In Living Color
Politically Incorrect
The Chris Rock Show
I Think I Love My Wife
Madagascar
Everybody Hates Chris
He hosted the following award ceremonies:
1997 MTV Music Awards
2005 Academy Awards
2015 Academy Awards
He became part of music videos such as:
Your Mother's Got a Big Head by Chris Rock
Champagne by Chris Rock
No Sex (In the Champagne Room) by Chris Rock
Hump de Bump by Red Hot Chili Peppers (Director)
Bitch I'm Madonna by Madonna
He authored the "Rock This!" book that put his comedy into print.
He starred in Nike Shoe commercials as the "Li'l Penny" puppet with basketball star Penny Hardaway.
He also rents out his home in Brooklyn for $8,000 a month.
He even appeared in the stage play The Motherfucker with the Hat by Stephen Adly Guirgis.
Net Worth From 2010 – 2019
From 2010 to 2016, Chris Rock's net worth was $70 million.
From 2017 to 2019, Chris Rock's net worth was $100 million.
From 2016 to 2017, Chris Rock was able to increase his net worth by $30 million despite his divorce taking a toll on his earnings.
How Much Does Chris Rock Make In A Day?
Across 9 years, Chris Rock raised his fortune from $70 million to $100 million or by $30 million. This means annually, he makes $3.3 million a year and about $9,132 a day for almost a decade barring his expenses.
What does Net Worth Mean?
What is a Net Worth?
It is a quantitative concept which measures the value of an entity. It is applicable ranging from an individual to companies, organizations, sectors and a country as a whole. To put it simply, it is the difference between assets and liabilities. A positive net worth means assets are greater than liabilities, whereas negative net worth mean liabilities are greater than assets.
Formula:
Net Worth = Assets – Liabilities
A little more into Net Worth Concept:
Net worth conveys the financial health of any entity. Asset is anything that is owned and has a monetary value to it while liabilities is a commitment that deplete resources. Assets can be liquid or which can turn into liquid ( example: bank check ). They are non-liquid when they take time to turn into cash (like for example Home). Whereas liability is an obligation that has to be repaid ( example: home loan, car loan etc.,)
Any financial institution or 3rd party look at your assets and liabilities to understand the financial position. Positive net worth or increasing asset base indicates good financial health while negative net worth or increasing liabilities means a bad financial health condition.
It is always a good habit for any entity to maintain a reduce liabilities and increase or maintain a balanced asset base.
What does a Net Worth Mean to a person?
In simple terms, it means the value that is left after subtracting liabilities from assets. Few Examples of liabilities include car loans, student loans, home loans, credit card bills, and other mortgages etc., whereas an individual's assets are amount in the savings account, home, vehicle, bonds, stocks and other material that has value.
In other words, whatever is left after paying off all the personal debt from asset base is net worth. It is important to understand that value of net worth varies as per the market value of assets and current debt costs.
For example:
Consider a case of Ramu Johnson. His assets include a house valued at $350000, shares worth $150000 and a car worth $35000. His liabilities include a mortgage balance of
$150000 and an outstanding car loan $15000 to be paid.
Now Ramu Johnson's Net Worth = ($350000+$150000+$35000) – ($150000+$15000)
= ($535000 ) – ($165000)
= $370000
Assuming Ramu Johnson's financial position after five years as follows –
House value at $350000, Shares value at $180000, savings $ 40000 and car value $25000. While mortgage loan $120000, car loan $0 (paid off).
The Net worth after 5 years would = ($350000+$180000+$ 40000 + $25000 ) – ($120000)
= $595000 – $120000
= $475000
Here it is understood that, although the fact that the value of a house and car decrease, the net worth have increased to $475000. It is because a decline in house loan is less than the overall asset base and decrease in liabilities.
Note that, an individual's net worth can be negative if his asset base is less than liabilities.
What does net worth mean for celebrities?
Most often celebrities fall under High Net worth Individuals. And what does HNWI mean?
People with considerable net worth as called as HNWI.
Independent Charted Accounts, wealth managers and investment counsellors stay close to them making them as prime markets.
As per Securities and Exchange Commission( SEC), investors more than 1Million are considered as accredited investors to invite them to invest in unrequested securities.
Is 401k part of net worth?
As per the definition, 401K is also a part of net worth if it is calculated in terms of assets and liabilities. But, in this case, 401K have no specifics as in, therefore it cannot be measured.
What is the average American net worth?
Like any entities net worth a countries net worth can be calculated as below. It is a sum of net worth of all individuals (citizens), companies and organizations reside in America, plus countries net worth. In America, this measure is referred to as financial position.
As on quarter 1 2014, America's financial position =
Assets ( $269.6 trillion) – liabilities ($145.8 trillion ) = $123.8 trillion.
What is a good net worth by age?
| Age of Household | Median Net Worth |
| --- | --- |
| Under 35 years | $6,900 |
| 35 to 44 years | $45,740 |
| 45 to 54 years | $100,404 |
| 55 – 64 years | $164,498 |
| 65 – 69 years | $193,833 |
| 70 – 74 years | $225,390 |
| 65 – 75 Years | $202,950 |
| 75 + Years | $197,758 |
What is the net worth of the top 1%, 5%, 10%?
As in America, wealth distribution is as follows
Richest 1% of the population owned 35% of the country's total wealth
Richest 5% of the population owned 11% of the country's total wealth
Richest 10% of the population owned 12% of the country's total wealth
Houses And Cars Of Chris Rock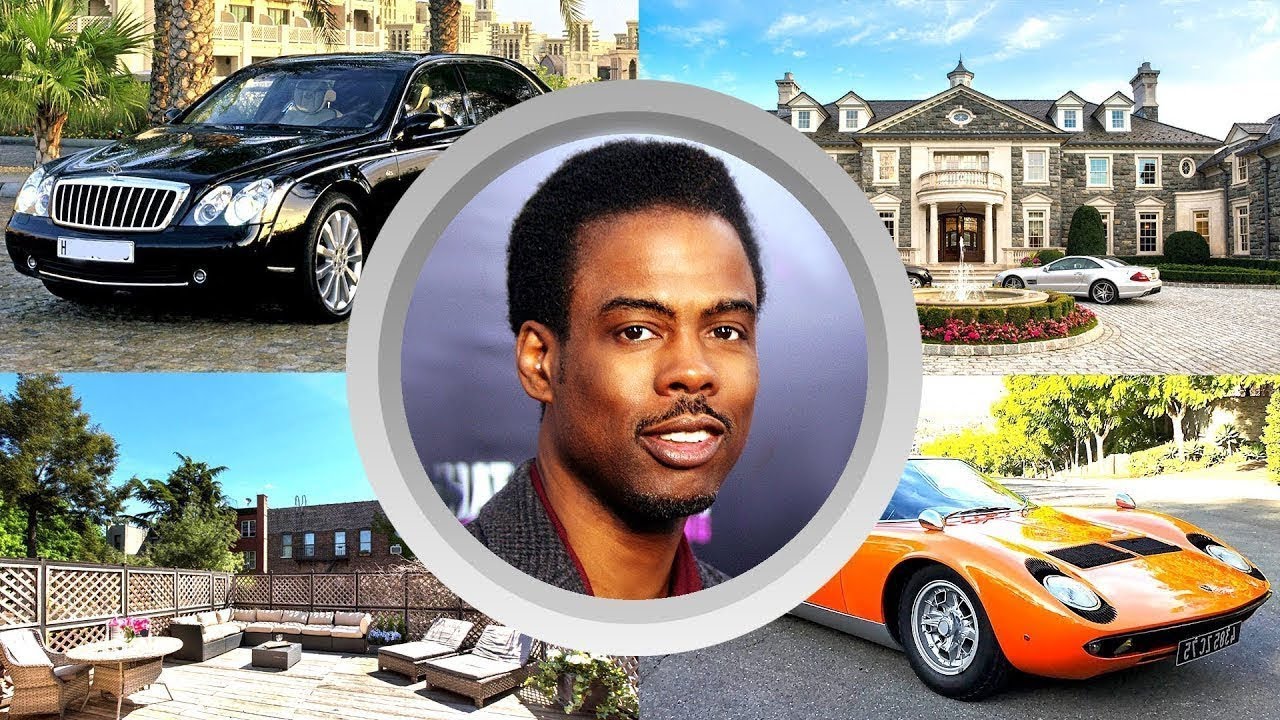 Chris Rock has a Brooklyn Home that's listed as worth $3.9 million and is rented out for $8,000 a month. It includes central air, a master suite, rooftop terrace, a patio, and a two-car garage.
He has listed that mansion for sale. Back in 2001, he bought a New Jersey home for $3 million. He also owns a Bentley luxury car worth $610,000.
2 Success Lessons From Chris Rock
1. Be honest.
The great thing about Chris Rock that made him the funniest man in America (and not just the funniest black man or African American man in America at that) is his dedication to the truth.
Most of his sets remain timeless and funny 20 to 30 years removed from when they were performed, watched by Millennials on YouTube.
2. Diversify
On one hand, he's not afraid to diversify his portfolio and try out new things, from hosting to playing a cartoon zebra. On the other hand, he has never abandoned the thing that made him rich in the first place – standup comedy – which led to his net worth skyrocketing from $70 to $100 million in 2016-2017.
He's a perfect balance between growth and never forgetting what brought you success in the first place. Not bad for a bullied high school dropout who ended up cleaning pots and pans in fast-food restaurants in the early part of his life.
5 Famous Chris Rock quotes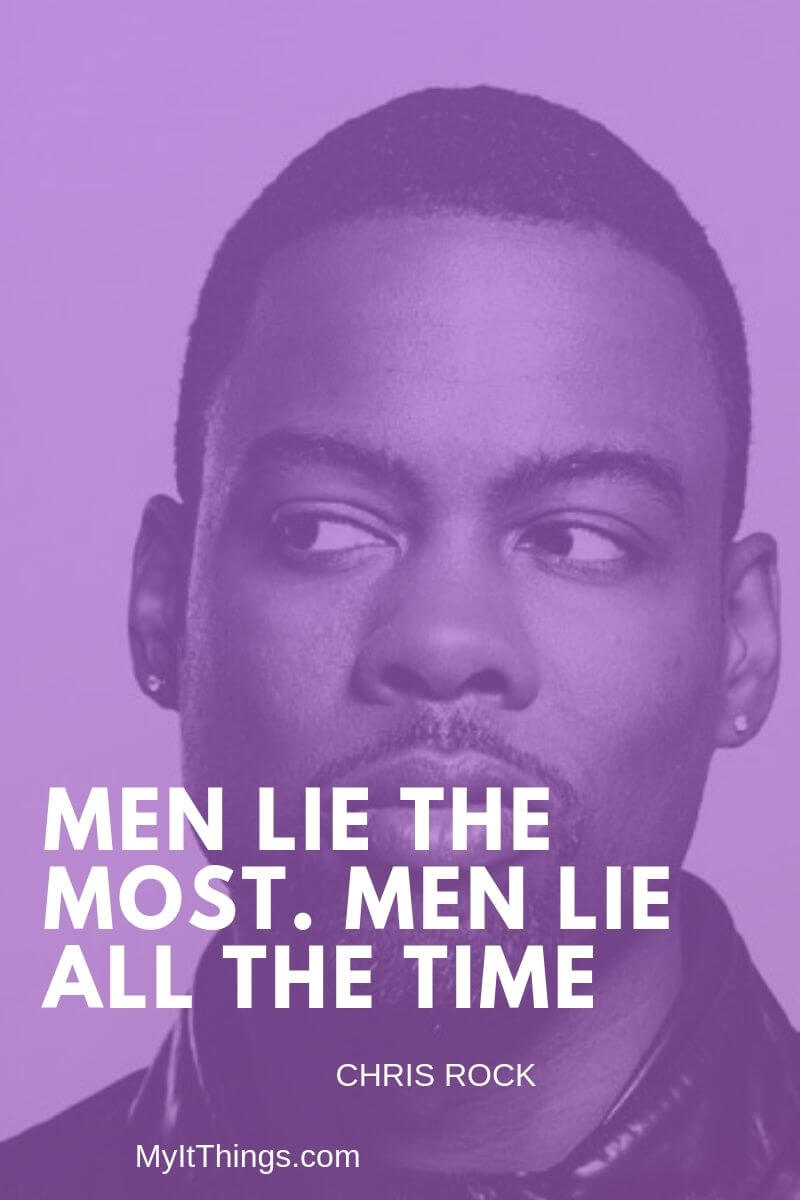 Men lie the most. Men lie all the time.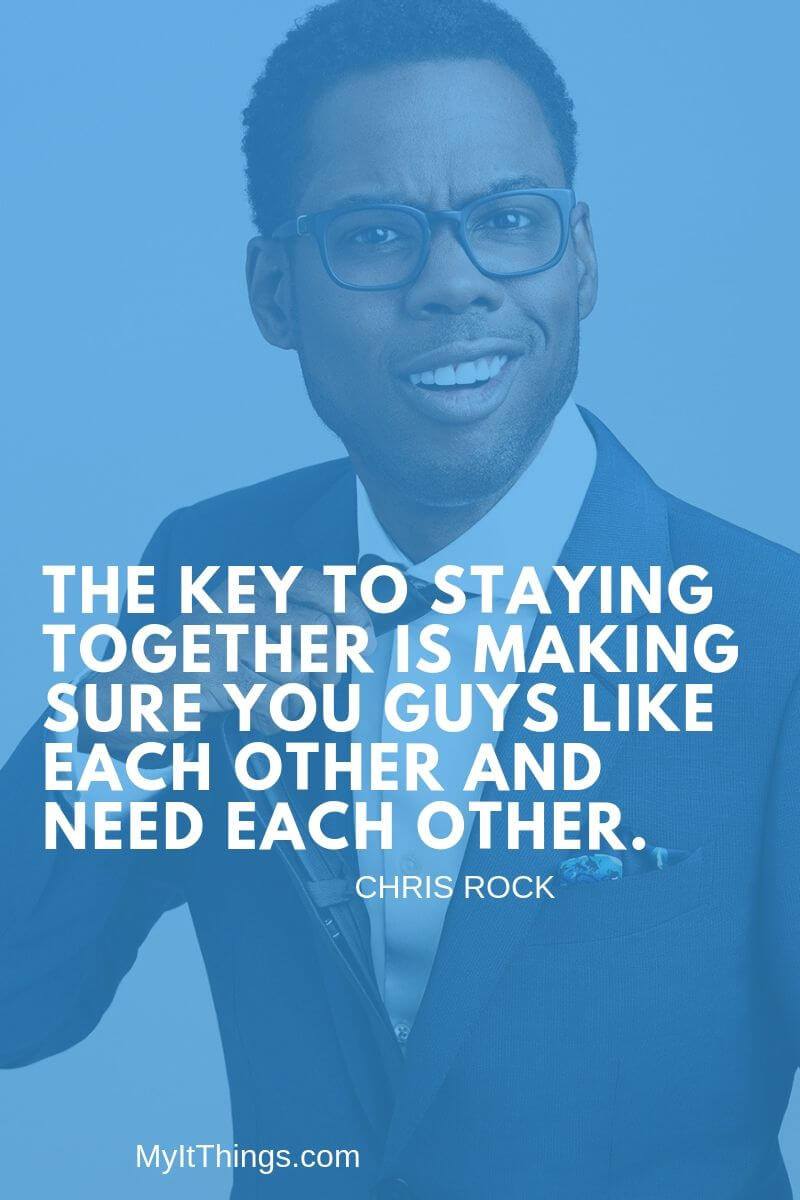 The key to staying together is making sure you guys like each other and need each other.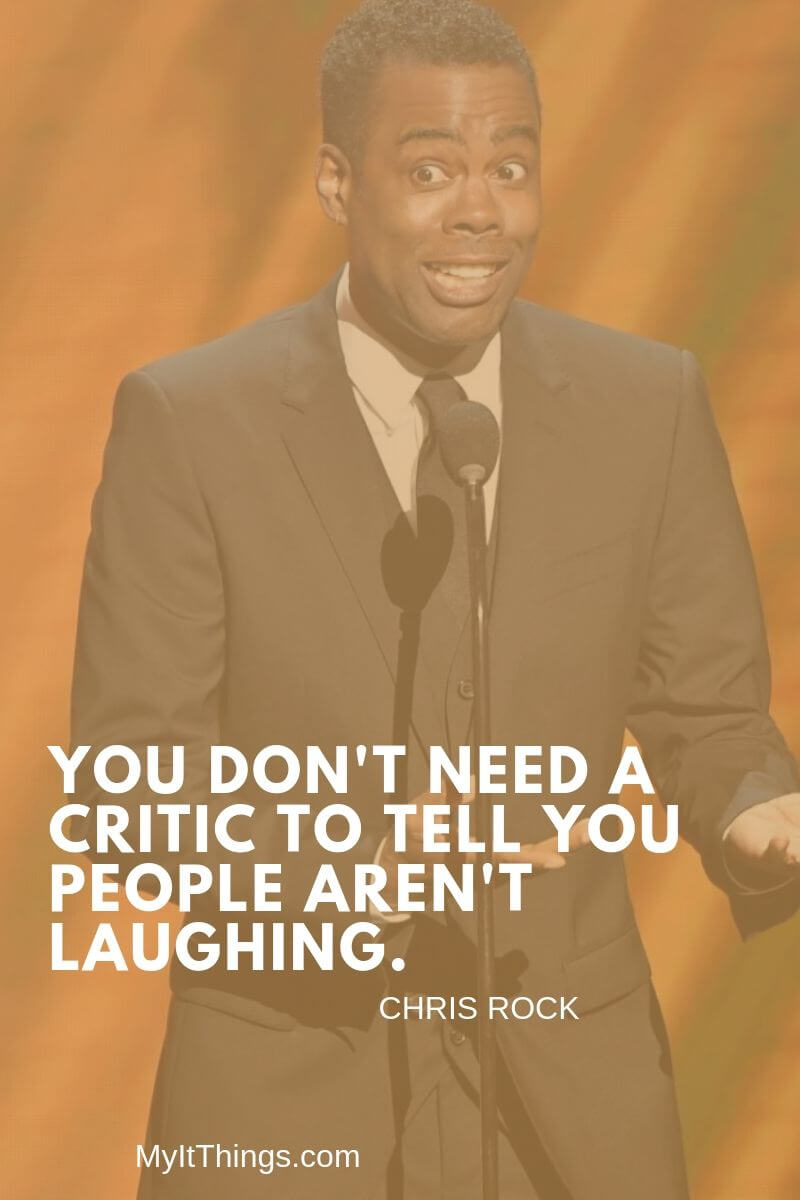 You don't need a critic to tell you people aren't laughing.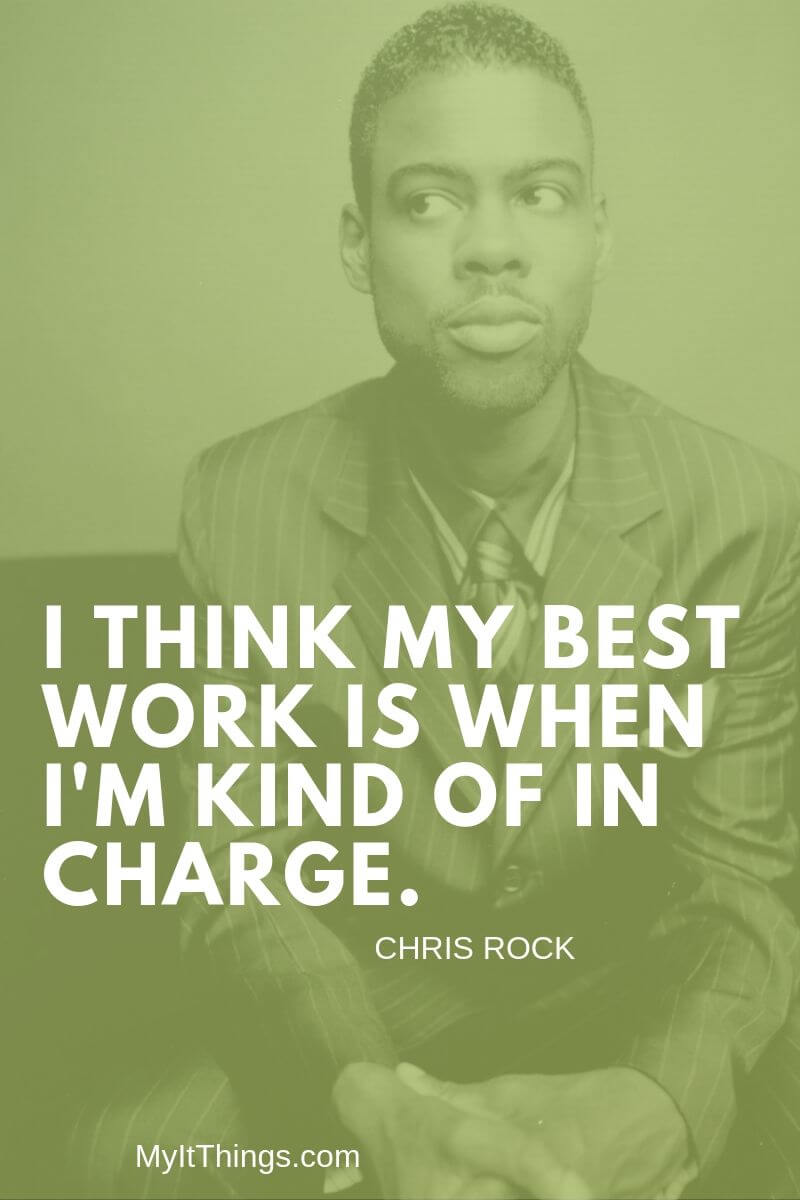 I think my best work is when I'm kind of in charge.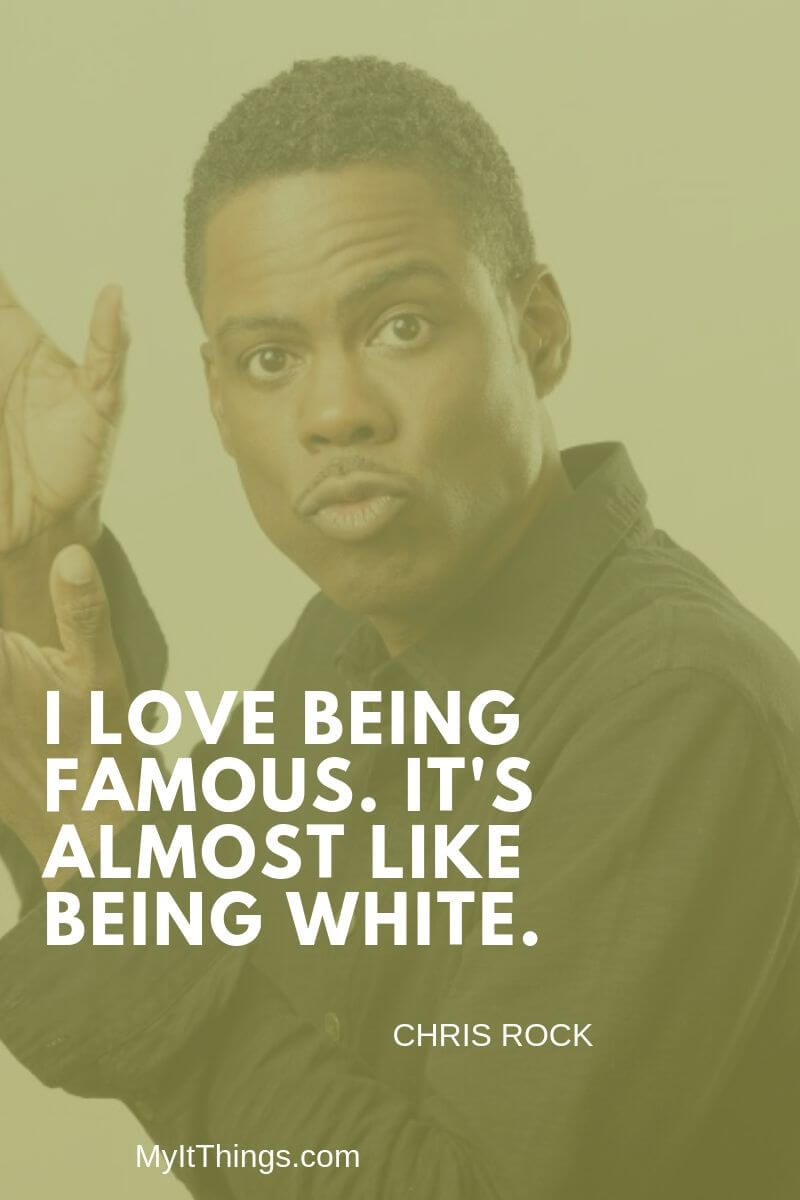 I love being famous. It's almost like being white.
References: