There was a time when professional athletes were ill-prepared for life after throwing a ball, running quickly, or hitting something very hard, leaving them floundering in retirement, lost and confused about the future.
Those days are now done and dusted, with most franchises or organizations providing in-house financial advisors for their star athletes as well as enriching educational programs that keep their minds as sharp as their bodies.
This has led to a new generation of pro athletes who have quickly taken to being market-leading businessmen and investors, often seeing trends long before the experts on Wall Street or Silicon Valley do.
Here are just some of sport's biggest and best entrepreneurs, who are either in business to make positive social change, or just to make bucket loads of cash, so they can rest their weary limbs on private islands and superyachts. You can stay up-to-date with these professional NFL players.
Martellus Bennett – Former NFL All-Star Tight End
Bennett brought his illustrious playing career to an end in 2018 having wowed fans and sports betting punters while in the colors of Dallas, Chicago, New England, and Green Bay to name but a few.
While other former players struggle to find meaning in life after appearing in the NFL odds lines week after week, Bennett's passion for books and music meant he had no such problem, going on to found his very own publishing and production company called The Imagination Agency.
Via this outlet, the ex-tight end superstar has released a record as well as a book. He has also been known to write screenplays.
Football will always play a huge part in this jovial character's life, with his brother Michael Bennett also having competed at the highest level. The two often appeared side by side on the web's top NFL picks and parlay sites down through the years before earning retirement. Michael is also no stranger to entrepreneurial ventures, taking time out from spectating his old teams to start a popular podcast called Mouthpeace as well as running the O.C.E.A.N. Health Fest, which aims to promote healthy living in underprivileged neighborhoods.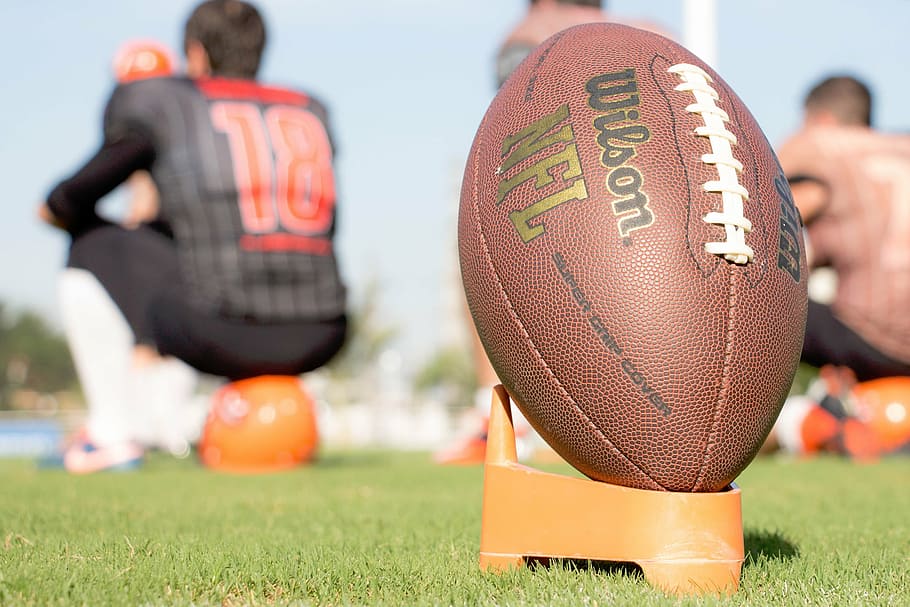 Lindsey Vonn
This Olympic gold medal-winning athlete pushed the sport of downhill skiing to a whole other level, only for injuries to eventually catch up with her.
But the latter years of her career showed that she has all the grit and determination required to make it as a business entrepreneur.
Her most recent projects include producing a movie alongside Robert Redford and launching her own line of makeup products, are all inspired by her life as a top athlete who also wanted to look fly on the slopes.
When an athlete such as her is a proven winner, it would certainly be unwise to bet against Vonn's new ventures being anything but unmitigated successes.
Maria Sharapova
Not even a lengthy doping ban could hold this Russian mega star from re-kindling her tennis career, while simultaneously building a business empire purported to be worth somewhere in the region of $200m.
Whereas other athletes have chosen to create a product or be creative with the celebrity and media exposure afforded them, the former world number 1 is content to simply build her own personal brand, and why not, with her luring big hitters such as Nike and Evian into her bulging endorsement portfolio.
Thomas Oliveira
Not a name that will immediately ring out for fans of traditional sports, but certainly one that does in the world of Esports, is Thomas Oliveira, otherwise known as FaZe Temperrr.
Together with the rest of the FaZe Clan, Oliveira has grown a market-leading enterprise that garners more views on streaming and social media platforms than most regular broadcasters could dream of.
More Esports entrepreneurs are undoubtedly set to flourish in the decade ahead, so watch out for them!
Danica Patrick
Living life in the fast lane is a tough habit to kick, and this indie car legend certainly is not about to shake it anytime soon, having swapped the wheel of a racing car, to being at the helm of multiple business interests.
Some of the ventures she has thrown herself into are a Napa Valley vineyard and a leisurewear company called Warrior, which draws on her experience of battling to the very top of an otherwise male-dominated sport.
Mathieu Flamini
Another name that many sports fans may not be familiar with, Flamini played for some of soccer's biggest clubs, including Arsenal and AC Milan.
While most retired soccer players appear on adverts and as sports pundits, Flamini wanted to test himself in an arena completely apart from athletic competition, building his very own bio-tech company called GF Biochemicals.
The company's stated aim is to find viable replacements for oil-based products, with GF Biochemicals being a trend setter in a sector thought to worth a whopping $30+ billion.
David Beckham
It is not unheard of, for high-profile sportsmen to want to reshape the sport they love, so that those who follow in their footsteps do not have to suffer the same hardships they did.
Certainly, that is the case with David Beckham, who having packed his boots away for good is now building a football club empire all of his own, with the former England midfielder owning or part-owning both Inter Miami and UK-based Salford City.
Conor McGregor
This Irish sensation virtually took over the UFC, launching the cage fighting league into the mainstream.
He then solidified his stardom by fighting boxing legend Floyd Mayweather in a cross-code battle that captured the world's imagination and brought major income to both sports stars.
Although he is due for a return to the UFC octagon in 2021, McGregor has been equally active away from martial arts, founding his very own whisky company as well as a fashion label that caters to those folks who enjoy dressing as flamboyantly as the Irish star.