The American rapper, singer, actress, and model Kimberly Denise Jones known to her fans as Lil Kim has been the subject of discussion after undergoing various plastic surgeries to restructure her face.
In the most recent photos that she posted on Instagram, her fans were equally in disbelief over how much the celebrity had changed. She looks very different now.
Ever since she joined the entertainment industry, plastic surgery has been a huge part of her life.
One of her most shocking appearances was in Dancing With the Stars. Her fans had not seen her in a while. Her nose appear thinner and sharper and her eyes had changed completely.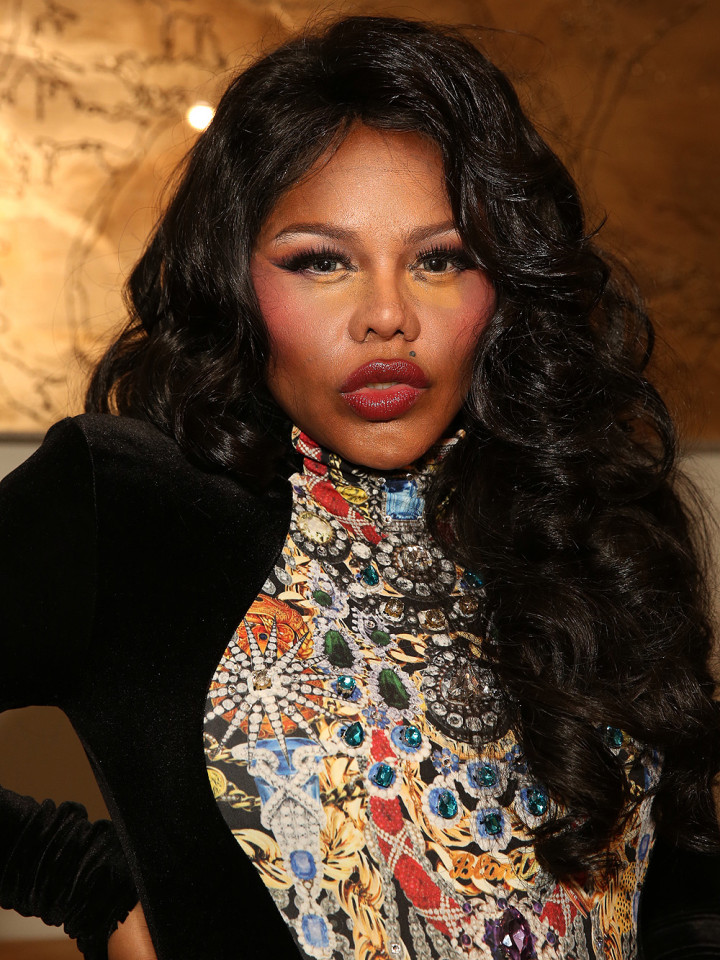 In a 2014 interview with Breakfast Club, she said that everyone who knows her, knows that she likes to reinvent herself. But this time she took it too far as she is barely recognizable from how she looked when she was starting in the entertainment industry and how she looks currently.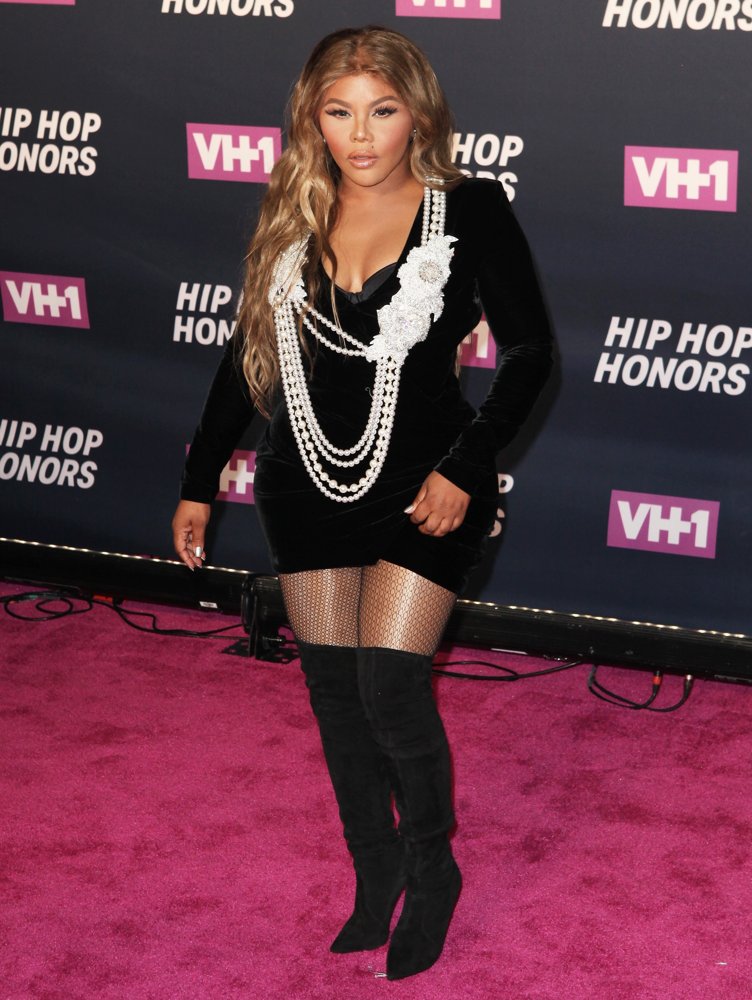 In 2016, while performing on Hip Hop Honors All Hail The Queens, she debuted with a new look, this time spotting a differently shaped nose, slimmer lips and also blonde hair.
The first surgery she did on her body was breast implants. Despite the pain she experienced, it wasn't enough to keep her from going back.
The star of Junior M.A.F.I.A. and Notorious B.I.G.'s rap crew is said to have changed everything from her lips to her nose.
She looks very different now and it is rumored that she possibly did a nose job, Botox, lip augmentation and skin bleaching.
Botox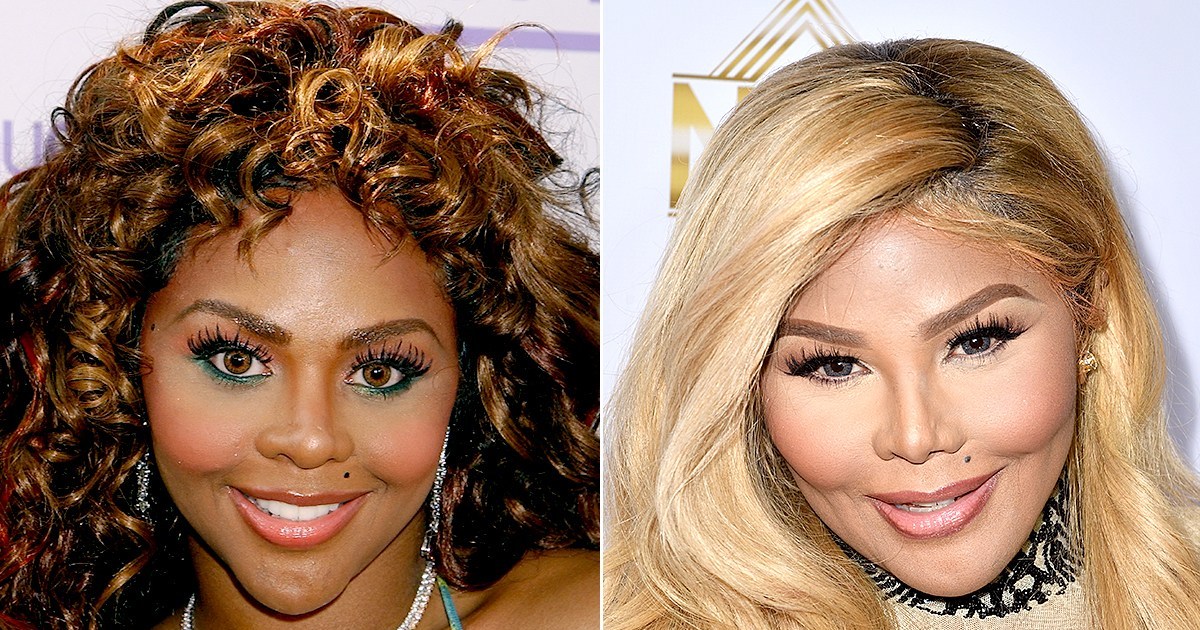 It is suspected that the 45-Year-Old took Botox injections because despite her age she looks very young and has no wrinkles on her face. There are also no forehead creases on her face an indicator that she used cosmetic injections to enhance her facial features.
Lip Augmentation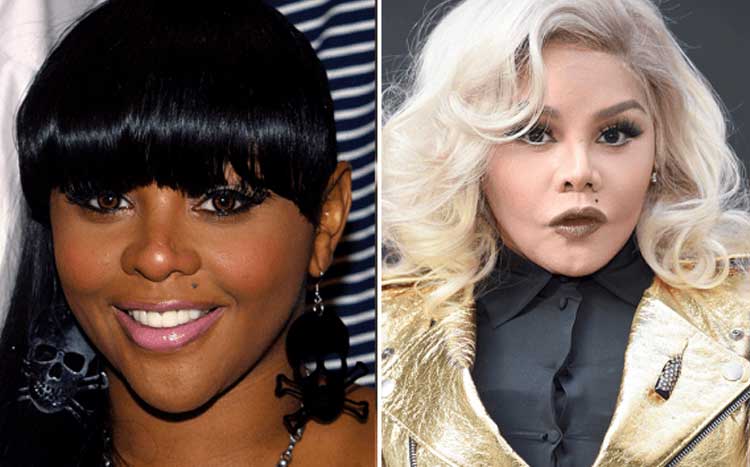 Kim is also suspected to have undergone a lip augmentation procedure, seeing that in the past she had smaller lips but now her lips are fuller now.
Skin Bleaching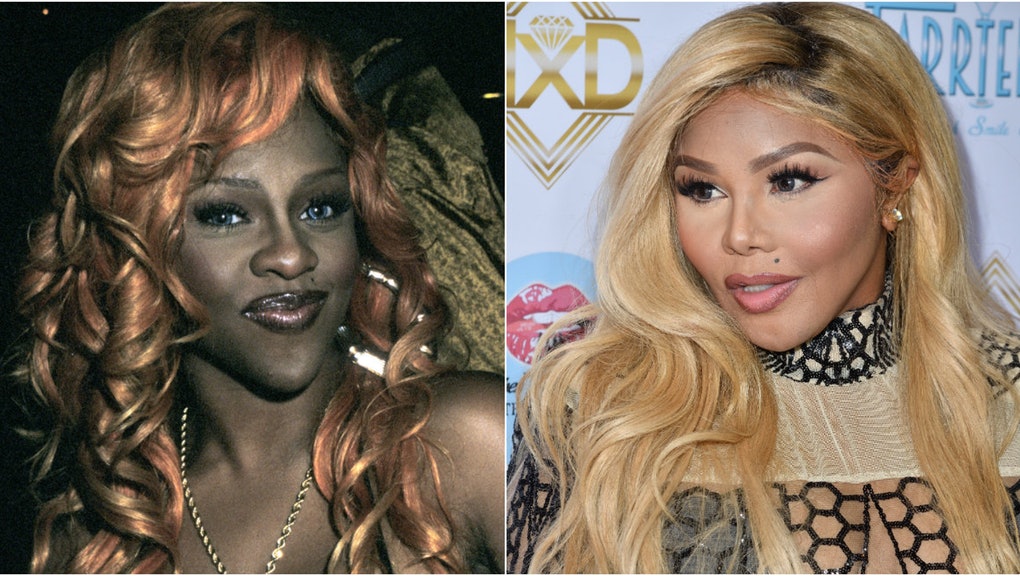 The rapper is also suspected of bleaching her skin in recent years. The reason for this is because while in the 90s she had dark skin, it has become lighter and fairer in recent years.
According to a specialist, she probably used very high doses of acid creams to lighten her skin. It is also possible that she might have undergone surgery to remove fat, skin, and tissue from her eyes that resulted in new eye shape. For her jawline, she probably had Botox injections or she may have had filler injections in her cheeks.
Nose Job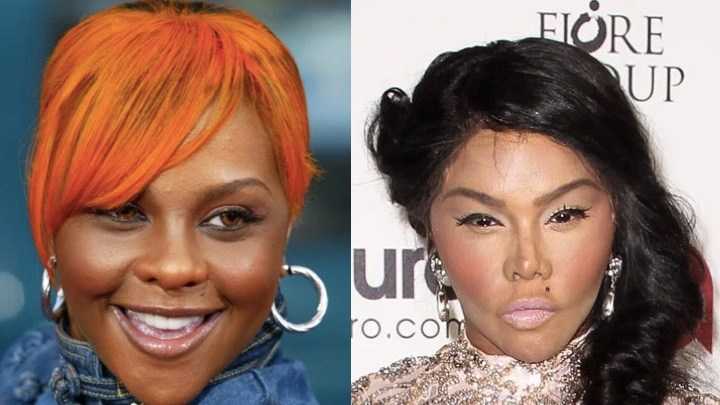 It is also alleged that she modified her nose through a rhinoplasty procedure. This is a procedure that changes the shape of one's nose. This is because her nose contour seems thinner and her nasal bridge appears sharpened and lowered.
In a 2005 interview, she admitted that she had undergone nose surgery after her abusive boyfriend broke her nose.
In an interview with People, she once defended herself saying that the men in her life had always been putting her down like her dad did when she was much younger. She also added that when someone tells her she is pretty she can't see it which may point to some deeper psychological issues the rapper is facing.
She also admits to struggling with self-esteem issues.
She also claims that the guys she dated always cheated on her with women who were European-looking, beautiful and long-haired and it made her feel like a regular black skin girl wasn't enough.
Celebrity plastic surgeon Dr. Gary Breslow, in an interview with Page Six, said that he thinks that the rapper may need help and that Lil Kim may be suffering from plastic surgery addiction.
Plastic surgery addiction is a behavioural addiction in which the people affected continuously alter their physical appearance based on their perception of perfection.
The skin lightening process can be harmful to the user. Some of the techniques used to achieve this are: chemical peels, skin-lightening creams and laser treatment.
Skin-lightening creams usually contain one of the following: corticosteroids or hydroquinone and are usually prescribed by a doctor. Products containing mercury are not good for the skin.
Chemical peels are applied to the face to remove dead skin cells to improve the appearance of the skin.
The other method is laser treatment. A laser is used to lighten the skin by removing the outer layer of skin. The cost is variable among practitioners. Several sessions are needed to make the procedure effective.
Lil Kim has been married and divorced severally in the past but currently is not dating. She has a daughter, Royal Reign.
Her net worth is estimated to be around $18 million.
She was born on 11th July 1974 in Brooklyn, New York, USA. Her parents are Linwood Jones and Ruby Jones.