Quick Facts of Snoop Dogg
Name
Calvin Cordozar Broadus Jr.
Net Worth
$135M
Date of Birth
October 20, 1971
Place of Birth
Long Beach, California, USA
Residence
Diamond Bar, California
Nationality

American
Occupation
Rapper/Singer, Record Producer, Businessman, Songwriter, Album and TV Producer
Famous for
The Doggfather, The Last Meal, Beautiful, Signs, I Wanna Thank Me
Relatives
Nate Dogg (cousin), RBX (cousin), Ray J (cousin)
Spouse(s)
Shante Taylor (married: 1997; divorced: 2004; married: 2008)
Catchphrases
If the ride is more fly, then you must buy.
Hip-hop is what makes the world go round.

Introduction
Snoop Dogg's rise to fame has been unstoppable since 1993. In his career, he has released 17 albums including his latest one, I Wanna Thank Me which was released in June of this year.
He has also appeared in various films such as Half Baked and Bruno and produced his TV shows. He has collaborated with other famous hip-hop artists like Dr. Dre and was recently a part of Lil Dicky's top hit Earth. He has a net worth of $135M and is one of the richest rappers in the world.
Snoop Dogg's Life
Snoop Dogg got his screen name from Snoopy, a name he was called growing up because of his immense love for the cartoon series, Peanuts. He started rapping when he was six years old after his mother and step-father divorced. Without a father figure, he listed himself to a gang called Crips whose activities got him in contact with the law at 17 due to cocaine use and have been in and out of jail for three consecutive years.
Like 50 Cent, Eminem and Ice Cube, his career started when he was discovered by Dr. Dre. They met in 1992 after Dr. Dre heard his solo freestyle runs in the EP of En Vogue called Hold On. In that same year, Dr. Dre did not only sign him for a record deal but also mentored him to improve his hip-hop style and lyric structure.
Today, he is considered as one of the richest hip-hop artists in the world with a solid net worth of $135M.
Family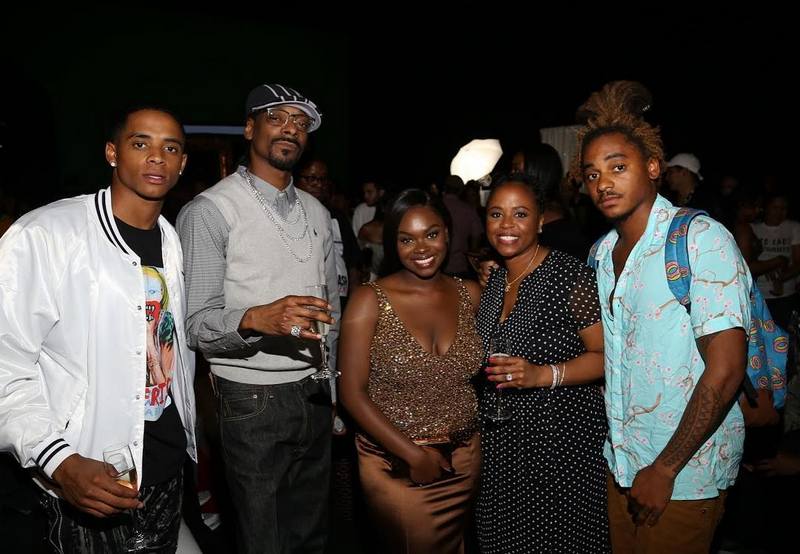 Snoop Dogg, born Calvin Cordozar Broadus Jr., was born in October 201, 1971 to parents Beverly Broadus and Vernell Vernado in Long Beach, California. His father left him and his mother, however, when he was just three months old so he was named after his step-father who legally adopted him and his elder brother, thus the name, Calvin Cordozar Broadus Jr.
He married Shante Taylor, his high school girlfriend, in 1997 and divorced in 2004 after both cited irreconcilable differences. They later remarried in 2008. They have three children, sons Corde Broadus, and Cordell Broadus, a football player turned film director, and daughter Cori Broadus. He also fathered Corrie Broadus who was born in 1998, with a fling relationship with Laurie Holmond.
Music is a family business built on talent for him and relatives as he is the first cousin of R&B singers Ray J (most notable known as the ex-boyfriend of Kim Kardashian), rappers RXB and Nate Dogg and R&B hitmaker Brandy.
Career
Having been imprisoned for a brief time, Snoop Dogg, Warren G, cousin Nate Dogg, and Lil ½ Dead, gathered after they were released and started making rap demos. In 1992, they attended underground hip-hop battles across California with their song 213, titled after the area code of Long Beach.
His path to fame commenced in the same year when he caught the attention of Dr. Dre after his watching his runs in the EP of the song Hold On by En Vogue. Thereafter, he was mentored by Dr. Dre to improve his craft and later on collaborated with his top-billed album The Chronic. From there, he went on to establish a solo career.
He proved that he could make it on his own after the huge success of his debut album Doggystyle which reached quadruple platinum in just a short period. Throughout his career, he was able to release 17 albums including hitmakers Tha Doggfather (1996), Paid the Cost to be the Boss (2002), Malice in Wonderland (2009), Doggumentary (2011), Neva Left (2017) and I Wanna Thank Me (2019).
In between, he also appeared in numerous films and produced three TV shows in which he starred in. He also collaborated with other famous singers such as Katy Perry, Pharell Williams and just recently, with Lil Dicky in his record-breaking hit, Earth.
As a businessman, he dozed off money from his product endorsements for Old Navy, concert tours including his concert reunion with Dr. Dre, MC Ren and Ice Cube, and ventured into cannabis business through his digital media businesses Snoopify and Merry Jane and his product line Eaze, a cannabis delivery business and Leafs by Snoop which is considered as the first open cannabis brand in the world. He also production companies such as Snoopadelic Films and Doggystyle and serves as a production executive in Priority Records.
How did Snoop Dogg make money?
Appearance in films (Bones, Half Baked, Bruno, etc.)
Producing three TV shows (Doggy Fizzle Televizzle, Snoop Dogg's Father Hood and Dogg After Dark)
Production companies (Snoopadelic Films, Priority Records, Doggystyle)
Product endorsements (Old Navy)
Digital media businesses (Merry Jane, Snoopify)
Product line (Eaze, Leafs by Snoop, Snoop Dogg's Footlong Hotdogs and Snoop Dogg Board Company)
Restaurateur (Roscoe's House of Chicken and Waffles)
YouTube following and vlogging
Net worth from 2010-2019
2010:$64.5M
2011:$80.5M
2012:$91.5M
2013:$100M
2014:$110M
2015:$120M
2016:$130M
2017:$130M
2018:$131.5M
2019:$135M
How much does Snoop Dogg make in a day?
With his present net worth of $135M, Snoop Dogg is estimated to be making $415M a week or $51, 190 a day.
What does Net Worth Mean?
What is a Net Worth?
It is a quantitative concept which measures the value of an entity. It is applicable ranging from an individual to companies, organizations, sectors and a country as a whole. To put it simply, it is the difference between assets and liabilities. A positive net worth means assets are greater than liabilities, whereas negative net worth mean liabilities are greater than assets.
Formula:
Net Worth = Assets – Liabilities
A little more into Net Worth Concept:
Net worth conveys the financial health of any entity. Asset is anything that is owned and has a monetary value to it while liabilities is a commitment that deplete resources. Assets can be liquid or which can turn into liquid ( example: bank check ). They are non-liquid when they take time to turn into cash (like for example Home). Whereas liability is an obligation that has to be repaid ( example: home loan, car loan etc.,)
Any financial institution or 3rd party look at your assets and liabilities to understand the financial position. Positive net worth or increasing asset base indicates good financial health while negative net worth or increasing liabilities means a bad financial health condition.
It is always a good habit for any entity to maintain a reduce liabilities and increase or maintain a balanced asset base.
What does a Net Worth Mean to a person?
In simple terms, it means the value that is left after subtracting liabilities from assets. Few Examples of liabilities include car loans, student loans, home loans, credit card bills, and other mortgages etc., whereas an individual's assets are amount in the savings account, home, vehicle, bonds, stocks and other material that has value.
In other words, whatever is left after paying off all the personal debt from asset base is net worth. It is important to understand that value of net worth varies as per the market value of assets and current debt costs.
For example:
Consider a case of Ramu Johnson. His assets include a house valued at $350000, shares worth $150000 and a car worth $35000. His liabilities include a mortgage balance of
$150000 and an outstanding car loan $15000 to be paid.
Now Ramu Johnson's Net Worth = ($350000+$150000+$35000) – ($150000+$15000)
= ($535000 ) – ($165000)
= $370000
Assuming Ramu Johnson's financial position after five years as follows –
House value at $350000, Shares value at $180000, savings $ 40000 and car value $25000. While mortgage loan $120000, car loan $0 (paid off).
The Net worth after 5 years would = ($350000+$180000+$ 40000 + $25000 ) – ($120000)
= $595000 – $120000
= $475000
Here it is understood that, although the fact that the value of a house and car decrease, the net worth have increased to $475000. It is because a decline in house loan is less than the overall asset base and decrease in liabilities.
Note that, an individual's net worth can be negative if his asset base is less than liabilities.
What does net worth mean for celebrities?
Most often celebrities fall under High Net worth Individuals. And what does HNWI mean?
People with considerable net worth as called as HNWI.
Independent Charted Accounts, wealth managers and investment counsellors stay close to them making them as prime markets.
As per Securities and Exchange Commission( SEC), investors more than 1Million are considered as accredited investors to invite them to invest in unrequested securities.
Is 401k part of net worth?
As per the definition, 401K is also a part of net worth if it is calculated in terms of assets and liabilities. But, in this case, 401K have no specifics as in, therefore it cannot be measured.
What is the average American net worth?
Like any entities net worth a countries net worth can be calculated as below. It is a sum of net worth of all individuals (citizens), companies and organizations reside in America, plus countries net worth. In America, this measure is referred to as financial position.
As on quarter 1 2014, America's financial position =
Assets ( $269.6 trillion) – liabilities ($145.8 trillion ) = $123.8 trillion.
What is a good net worth by age?
| Age of Household | Median Net Worth |
| --- | --- |
| Under 35 years | $6,900 |
| 35 to 44 years | $45,740 |
| 45 to 54 years | $100,404 |
| 55 – 64 years | $164,498 |
| 65 – 69 years | $193,833 |
| 70 – 74 years | $225,390 |
| 65 – 75 Years | $202,950 |
| 75 + Years | $197,758 |
What is the net worth of the top 1%, 5%, 10%?
As in America, wealth distribution is as follows
Richest 1% of the population owned 35% of the country's total wealth
Richest 5% of the population owned 11% of the country's total wealth
Richest 10% of the population owned 12% of the country's total wealth
Houses and cars of Snoop Dogg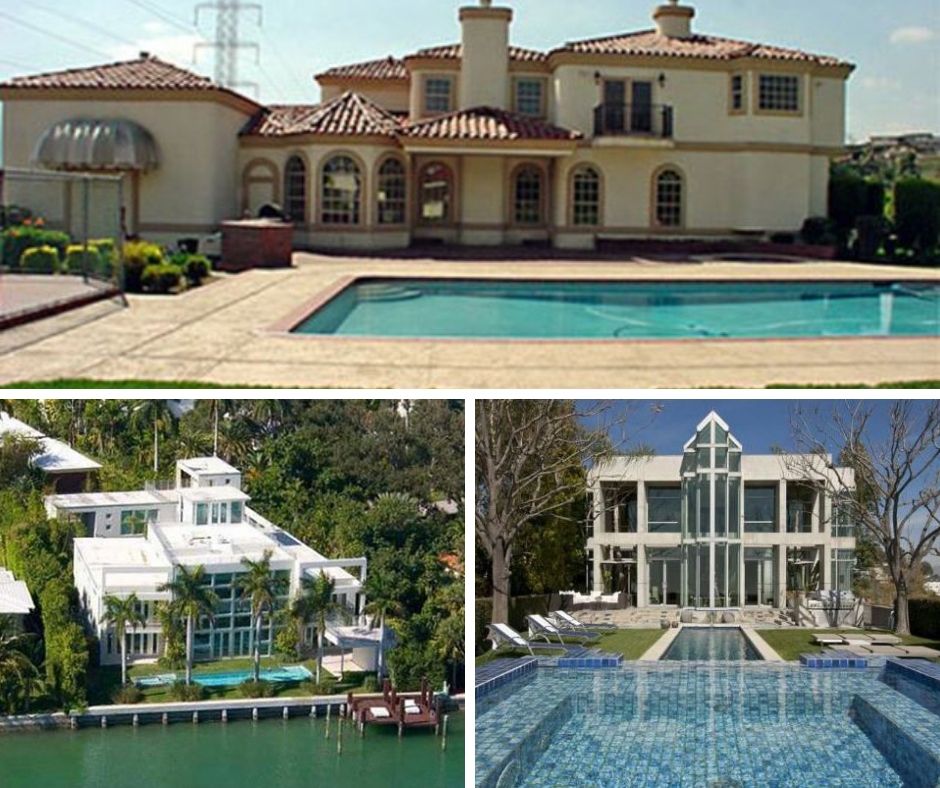 Snoop Dogg's mansions include an eight-bedroom, six-bathroom estate in Blaisdell Ranch, Claremont California. At present, his family is living in their six-bedroom and six-bathroom mansion in Diamond Bar, California.
Interestingly, he also owns a two-storey house called The Church at the end of Diamond Bar where he converted all three bedrooms into a recording studio and a conference room. Sources say that this is where he is holding his private meetings lately.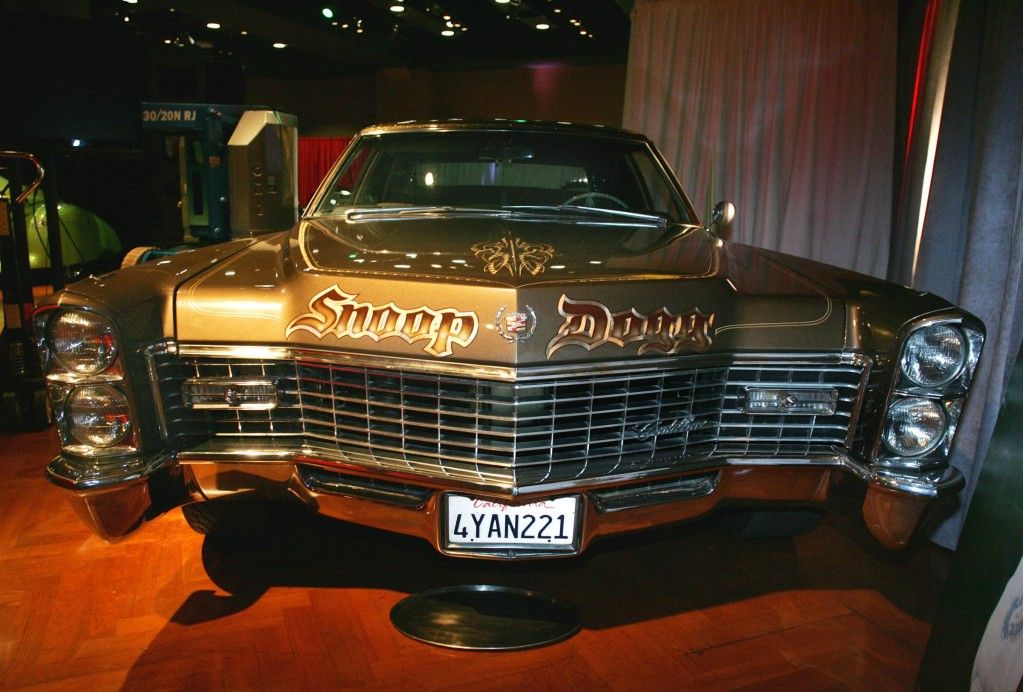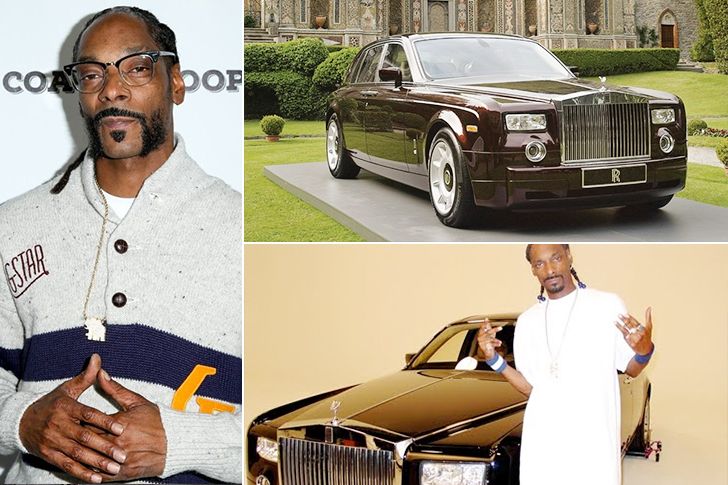 As for cars, Snoop Dogg owns a Challenger SRT8, a 1967 Pontiac Parisienne and a Dodge Challenger a Coupe Deville and a Phantom.
Success lessons from Snoop Dogg
1. In whatever you choose to do, be the best in it.
Although he is considered to be unconventional at best, Snoop Dogg is a hard worker. He said that it is not lack of dream but lack of drive that makes a person stay where he is. In a press interview for his album Malice in Wonderland, he was quoted saying, "if it is flipping hamburgers at McDonald's, be the best hamburger flipper in the world."
2. Be original and love the ride.
In a motivational video, Snoop Dogg recalled his past life and what it was like growing up in the 'hood.' He said that he did not know what he wanted in life but when he discovered music, he knew what he wanted and he went for it without relent. He also said that originality is key and that youngsters should know who they are first before settling for what they want.
Inspirational Snoop Dogg Quotes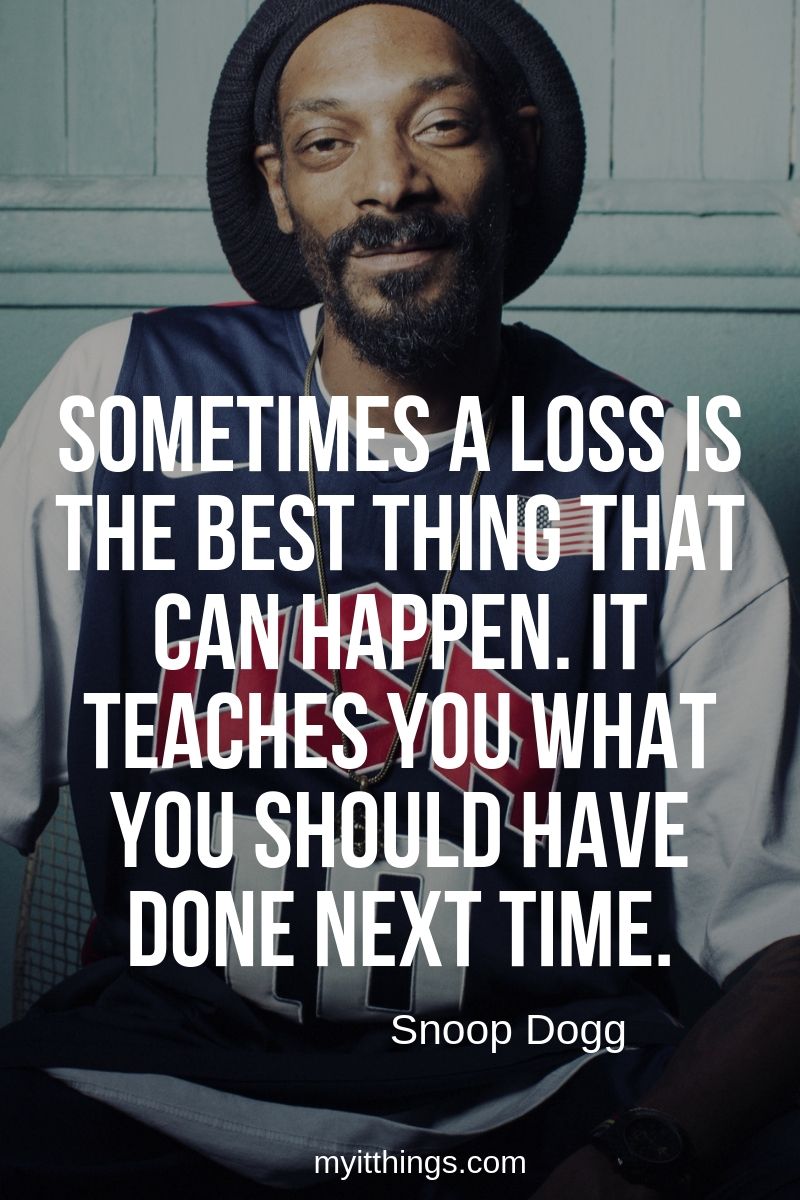 Sometimes a loss is the best thing that can happen. It teaches you what you should have done next time.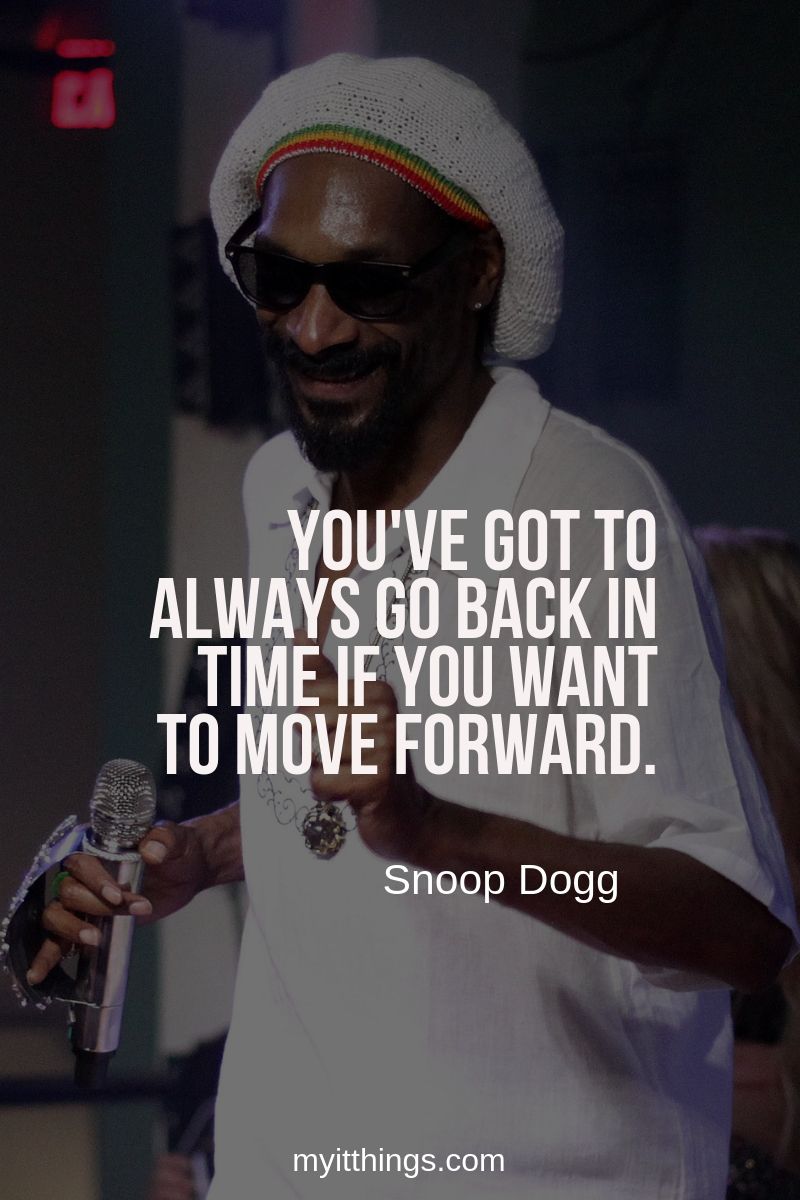 You've got to always go back in time if you want to move forward.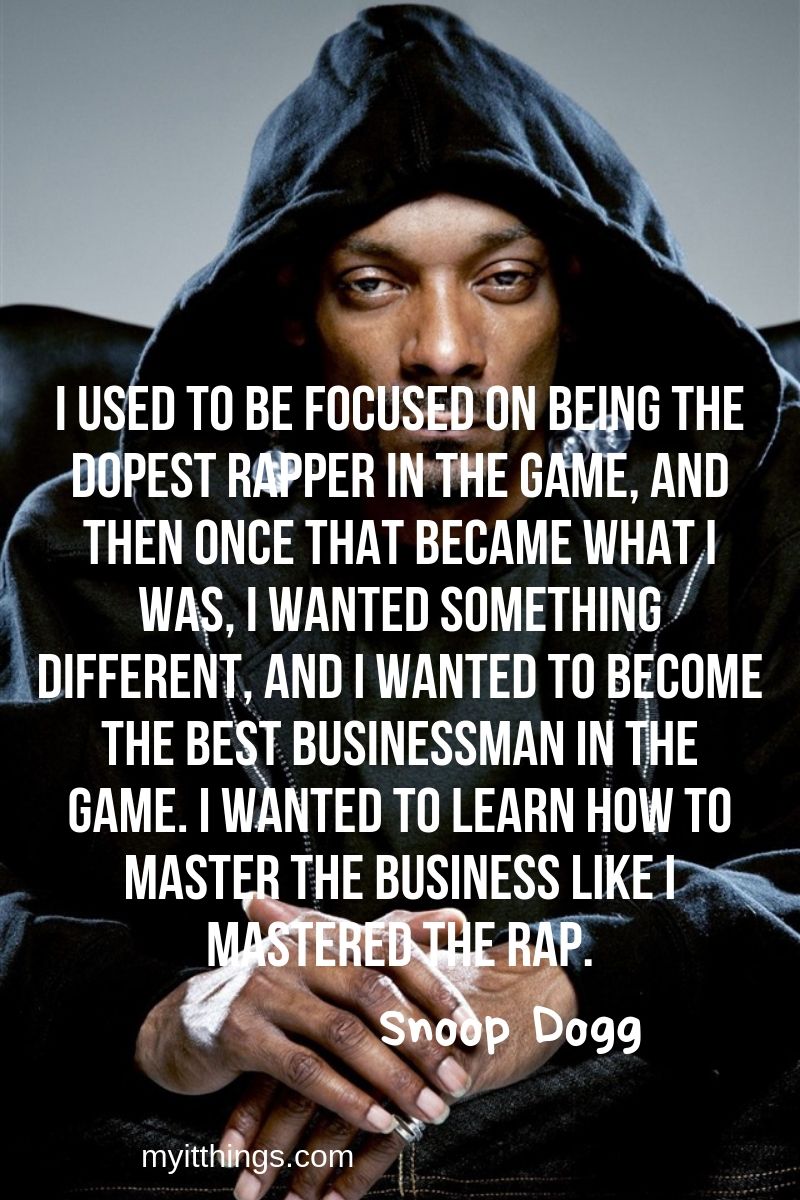 I used to be focused on being the dopest rapper in the game, and then once that became what I was, I wanted something different, and I wanted to become the best businessman in the game. I wanted to learn how to master the business like I mastered the rap.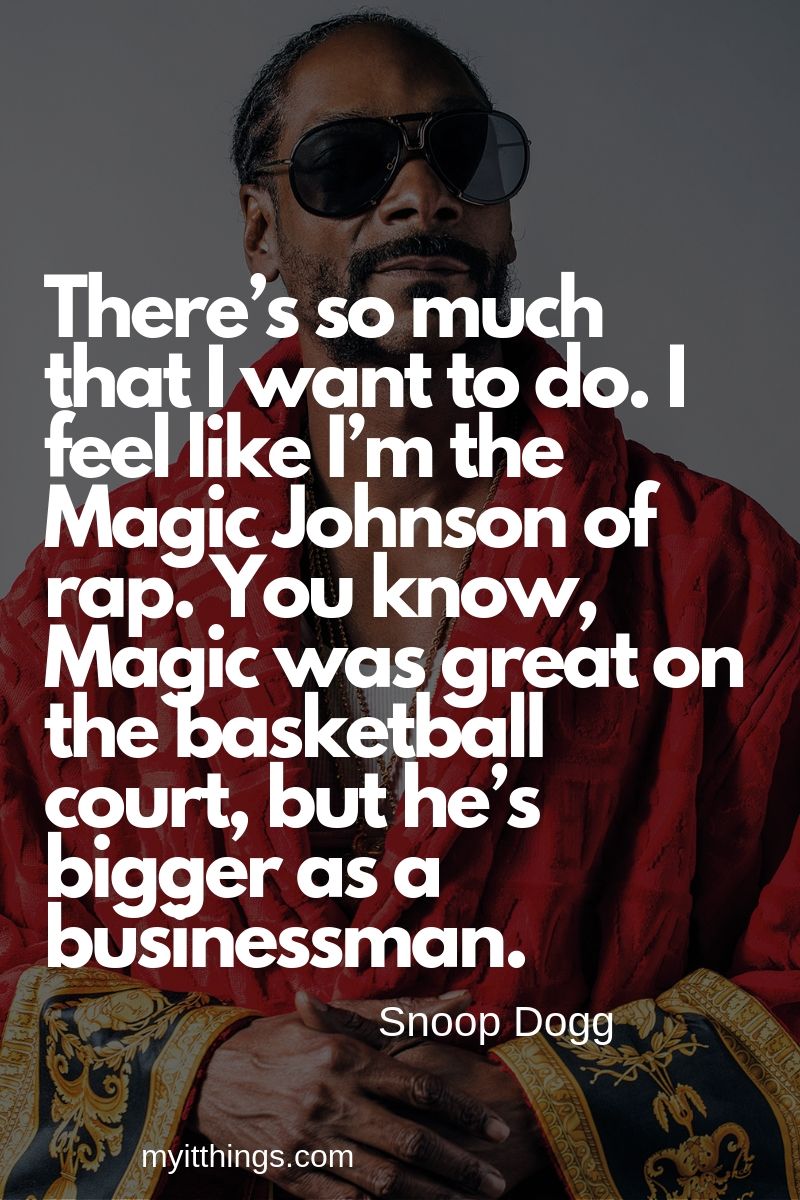 There's so much that I want to do. I feel like I'm the Magic Johnson of rap. You know, Magic was great on the basketball court, but he's bigger as a businessman.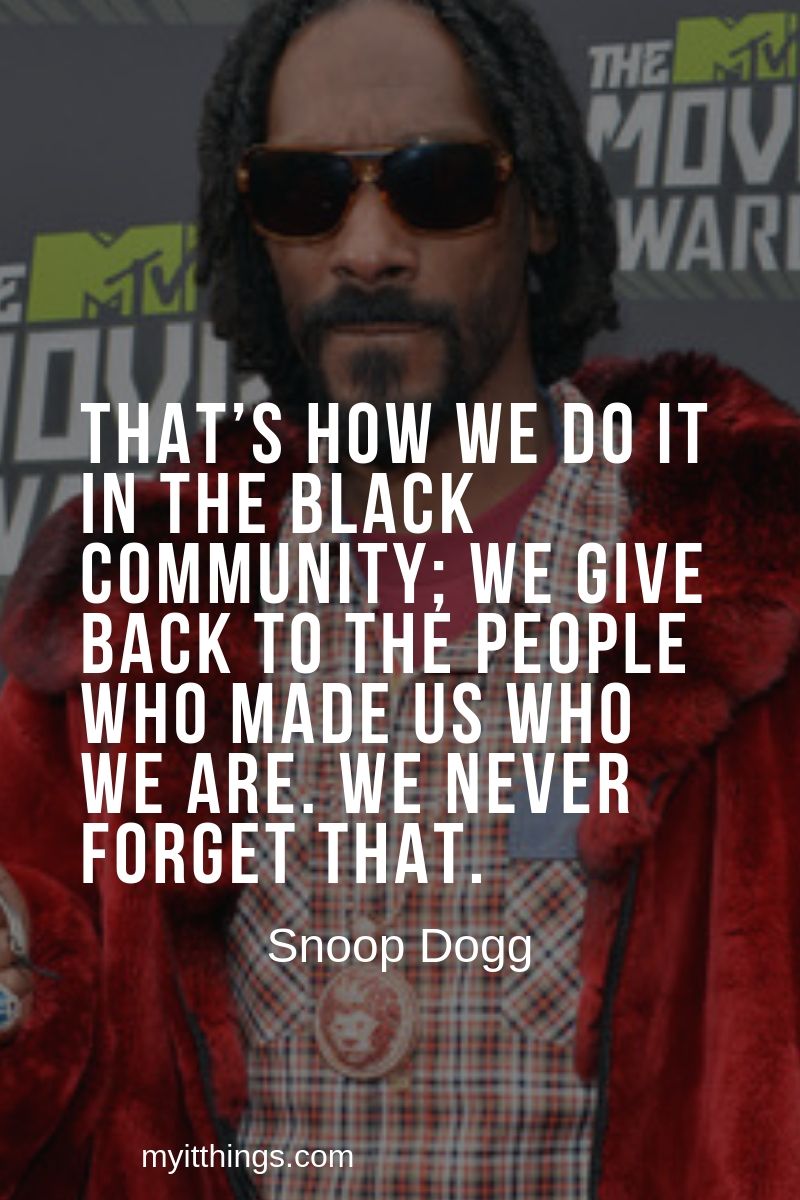 That's how we do it in the black community; we give back to the people who made us who we are. We never forget that.
Conclusion
Snoop Dogg's success does not only make him one of the richest rappers in the world but also an active philanthropist and influencer. He is a known environmentalist, a lobbyist for medical marijuana, and a philanthropist for environmental foundations such as Habitat for Humanity, and giving away turkeys in the impoverished neighborhoods across California.