Who is Nicole Curran?
Nicole Curran is the lovely wife of Joe Lacob who is the CEO of The Golden State Warriors Basketball team.
Early Life
Curran was born on October 28, 1968, which makes her currently 50 years old. She was born in Pennsylvania. She was raised mostly by her mother as her parents got divorced when she was only three years old.
At the age of 13, Curran was sent to an orphanage by her parents but her mother got her out of the orphanage two years later. She went to Milton Hershey School, a boarding school for children of lower-income families in Pennsylvania.
Career
In 2001, Curran moved to Angwin, California. Prior to that, she was a high school teacher. She graduated from Washington University. After graduating from the University, she started her career as a high school teacher. She used to teach history and government at a high school in D.C.
Nicole was also a model during her teenage years. She worked at an ice cream parlor as well as a hair salon on weekends to get some extra pocket money.
Her life took a new turn after she met and married a doctor whom she lived with in Arizona. After moving to Arizona, she became the head of sales and marketing at La Jota Vineyard and a manager at Moet Hennessy Louis Vuitton SE. She also became a wine expert for a short time after she worked at the vineyard in Napa.
Joe Lacob and Nicole Curran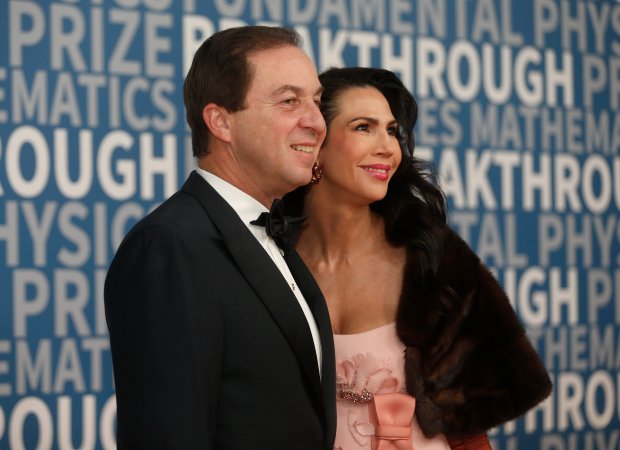 Her first marriage did not last too long. In 2006, she met Joe Lacob at a golf tournament at Pebble Beach. They had some patchy moment during their love relationship. In 2012, when Warriors traded Monta Ellis to Milwaukee Bucks, Curran was in a fiery mood with Lacob.
But the couple moved past that rocky time. After dating for several years, they tied the knot and she has been attending Warriors game as a Joe Lacob's wife since then.
On the other side, Lacob was previously married to Laurie Krauss. However, they got divorced due to some personal issues. With his first wife, he has two sons named Kent and Kirk, and two daughters named Kelly and Kayci.
Nicole Curran is also known for her philanthropic activities. She is the president of the board of directors of The Warriors Community Foundation. The foundation has donated $6.7 million to the community. In 2015, the Warriors made a donation of $1 million to 36 organizations while they gave $1.25 million to 51 organizations in 2016.
Nicole Curran net worth
While Nicole's net worth is pretty hard to estimate, her husband net worth on the other side is massive $1.5 billion.