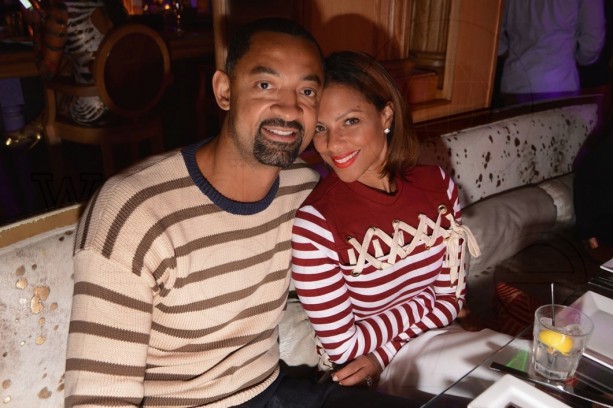 Jenine Wardally is the lovely wife of former NBA player Juwan Howard. The couple got married in 2002 and has two children together.
Juwan, as we know, is a famous basketball player. He is now the head coach at the University of Michigan. As a player, he started his professional career in 1994 playing for Washington Bullets/Wizards. He then went on to play for teams like Dallas Mavericks, Denver Nuggets, Orlando Magic, Houston Rockets, Charlotte Bobcats, Portland Trail Blazers and Miami Heat.
Howard eventually decided to retire in 2013. During his playing career, he was a one-time All-Star and one time All-NBA power forward. He is also two times NBA Champion with Miami Hits. After retiring, he served as an assistant coach for the Miami Heat of the NBA from 2013 to 2019. He will now be serving as the head coach at the University of Michigan.
Not much is known about Jenine's personal life as she likes to keep herself out from the eyes of media. What we know is that she was born on February 7, 1975, which makes her now 44 years old. She is one of the children born to Mrs. Jermin Ruby and George Wardally. She also has three sisters named Liesha, Shakira and Maya.
Jenine Wardally and Juwan Howard relationship
View this post on Instagram
Jenine and Juwan have been living happily since July 6, 2002. Together, they have two sons named Jace who was born in 2001 and Jett who was born two years later in 2003.
Jenine is also the step-mom. She has the eldest son Juwan Jr. born from Juwan's relationship with Markita Blyden.
Juwan and Jenine met together for the first time at Alonzo Mourning's party. She is the founder of the Juice Foundation. The organization raises funds and awareness for people battling with cancer.
In addition to that, she is also active on Instagram. She has over 45K followers.