Angie Watson is the lovely wife of professional golfer Bubba Watson. The couple got married in 2004 and has two children together.
Angie Watson was born on June 11, 19977, in Toronto, Ontario, Canada and is currently 41 years old. She is one year older than her husband is. She grew up in a very religious family. Angie graduated from the University of Georgia and is a pro basketball player too. She has played with Canadian National Olympic team and was signed by the WNBA's Charlotte Sting but suffered a setback in her career after suffering a knee injury back in 2001.
As we all know her husband Bubba Watson is a pro golfer. He has won multiple times major championship with victories at the Masters Tournament in 2012 and 2014. He reached his career-high ranking of 2nd in Official World Golf Ranking in February of 2015.
Angie Watson and Bubba Watson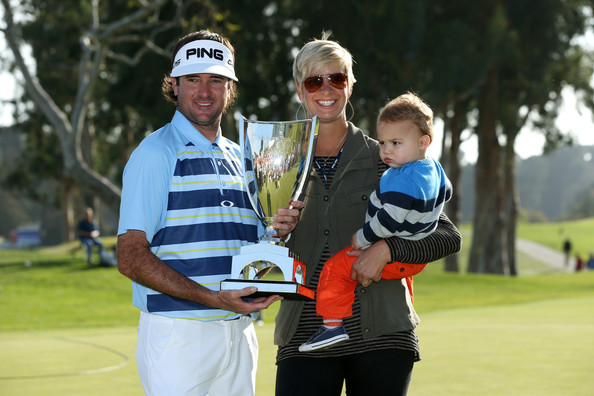 Angie and Bubba met first while they were in college at the University of Georgia. They dated for some time in college and eventually got married in 2004. In 2009, Angie had a major health scare. Doctors found a tumor on Angie's pituitary gland but after going for a second time, it was nothing serious and learned that she did not have cancer.
Due to various family issues, including the illness and death of Bubba's father in 2010, kept them from attempting to adopt their children. On March 26, 2012, Bubba and his wife adopted their first child who was just one month old at that time. His name is Caleb. In late 2014, the couple adopted another child but this time a baby girl named Dakota Watson.
Watson's family are very religious and a committed Christian who speaks openly about the importance of faith in their life. Besides winning in their real life, they are charitable too. They made a donation of $1.6 million to 'The Studer Family Children's Hospital' at Sacred Heart back in Pensacola.
In 2014, the couple formed the 'Bubba Watson Foundation' to help those children who are in need of serious help.