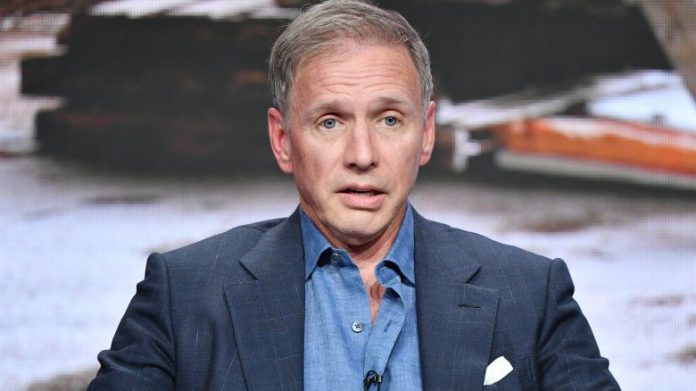 Glenn Stearns is an American Business Tycoon best known as the founder of Orange County-based Stearns Lending. As of 2019, Glenn Stearns net worth is estimated to be more than $1 billion.
Stearns was born in 1963 in Silver Spring, Maryland. He had a tough young life while growing up. His families weren't that much rich and went through a series of poverty and hardships. Furthermore, his parents were addicted to alcohol. His father worked as a printer, while his mother worked as a local grocery store clerk and a housekeeper.
Stearns had a problem with his academics too. He ended up failing the fourth grade but it was later discovered that his learning problem was the result of dyslexia. Nonetheless, he graduated high school coming at the bottom 10% of the class. After that, he went on to graduated with a BS in Economics from Towson University in 1987.
Determined not to be failed like his parents and friends, Stearns was inspired by successful people who took risks to get to where they are. After graduating from college, he moved to California where he slept on the kitchen floor of a one-bedroom apartment he shared with five other guys. After some hard work, he found a job as a loan officer.
Dreaming to become a big star, Glenn Stearns quit his first job after 10 months and formed his own mortgage company "Stearns Lending LLC" at the age of 25. Between 1997 and 2007, he was a founder and chairman of multiple businesses but none of those companies managed to reach the height of Stearns Lending who made about $1 billion a month in revenue by 2010.
Between 2010 and 2019, Stearns funded $30 billion worth of loans which made it the #1 wholesale lender in the country in 2003 and one of the top 10 in other years. Even though he faced the 2008 recession, Stearns has managed to become a prolific businessman and investor with a net worth of more than $1 billion.
Regarding his personal life, Stearns is married to Mindy Burbano. He met Mindy in Los Vegas at a casino named Palms Casino. They tied the knot on October 2013.
He had his first child named Charlene when he was only 14 years old. Charlene's mother is a woman named Kathy. He is a father to five other children too including Skylar, Colby, and Trever. He also has two young daughters and is also a grandfather of two.
Glenn Stearns Net Worth: $1 billion