David Duval is an American professional golfer. He was a major player in his days racking up the position as the no. 1 golfer several times on the PGA Tour. All together, Duval has won PGA Tour tournaments that amount to double digits.
Early Life
Duval was born on November 9, 1971, in Jacksonville, Florida. His father was a club professional and it is under his father's guidance that Duval grew into a good golf player.
He studied at Episcopal High School of Jacksonville where he would be the U.S. Junior Amateur champion. He later became known as an amateur player at Georgia Tech Yellow Jacket's men's golf team where he would win several accolades that elevated and accelerated his growth.
His accomplishments included being four-time first-team All-American, two-time ACC Player of the Year, and 1993 National Player of the Year.
Career
After turning professional, Duval got his PGA Tour card in 1995. His initial years were of a top-class having managed to have seven second-place finishes on the PGA Tour from 1995 to 1997. Some of his biggest achievements include being number one in the Official World Golf Ranking in March 1999. However, there was a phase in Duval's career where he completely lost momentum. This started in 2002 when he dropped way below to 80 on the money list and 211th in 2003.
Though the reasons are not clear, some cite that he was going through some injuries that were withholding his potential. Until 2009, there wasn't any significant win that Duval could boast of as in his early days. He tried his best to come back and give some performances but he couldn't compete at the same level that new and fresh talents were performing at that time. Eventually, Duval lost his tour card in 2011 which was a sad point in his career.
The next year having not made the cut, he would be an analyst for ESPN for the first two rounds of the U.S. Open. Eventually, Duval made a decision in his best interests and started working as a golf analyst and commentator. Currently, Duval is associated with Golf Channel as well as NBC for several broadcasts.
David Duval Height and Weight
The golfer from Florida stands to be exact 6 feet 0 inches or 183 cm tall. He weighs around 85 kg or 187 pounds.
David Duval Net Worth
Duval has an estimated net worth of $20 million. This is to no surprise as he has won several PGA Tours where he has been ranked as no.1. However, some news over the years shows that Duval has not been able to properly balance out his assets and liabilities. A report in 2012 had revealed that Duval's $12.35 million mansion in Cherry Hills was placed into foreclosure after he failed to make payments.
Wife & Children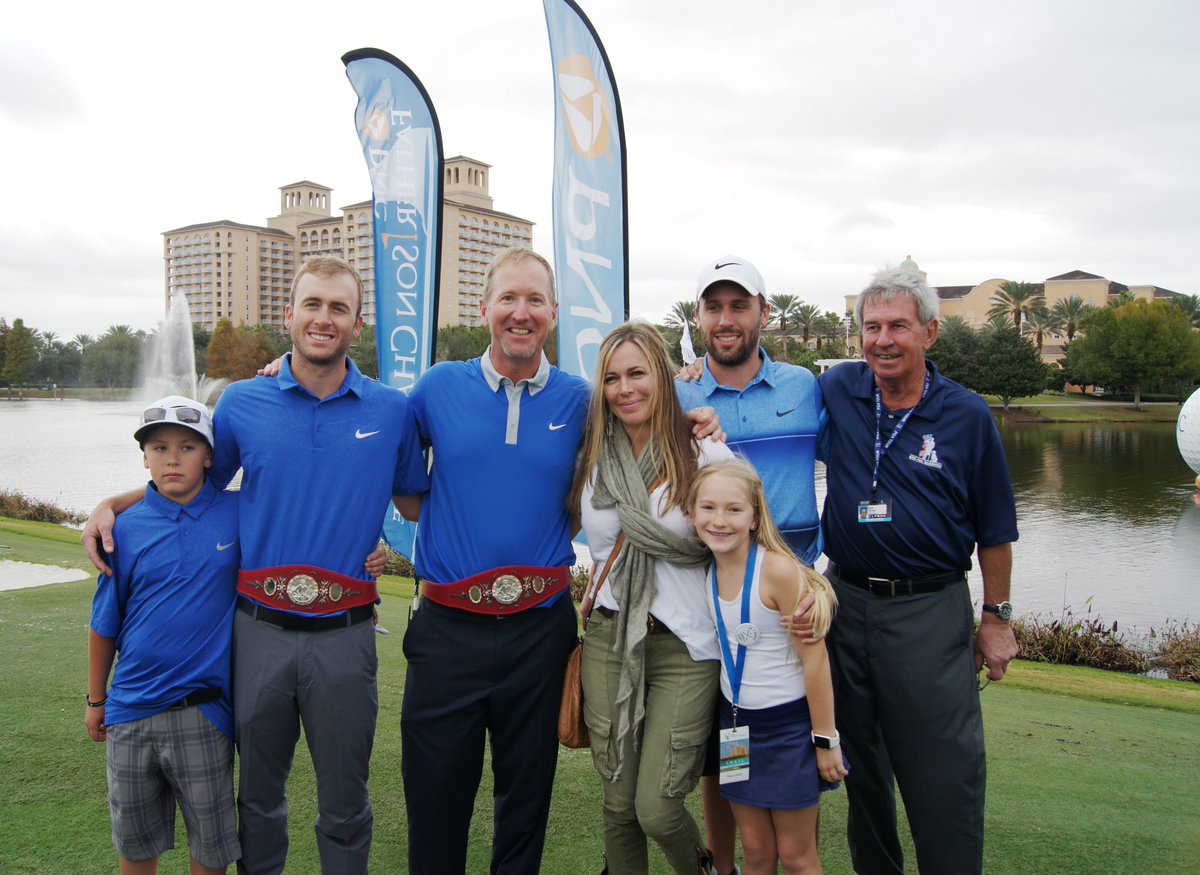 During his prime years in the golf course, Duval was known to be together with Julie McArthur. However, they went their separate ways after being together for 8 years. Later on, Duval met Susan Persichitte at a Denver restaurant and the two instantly clicked together. They got married in 2004 and have two children together named Brady and Sienna.