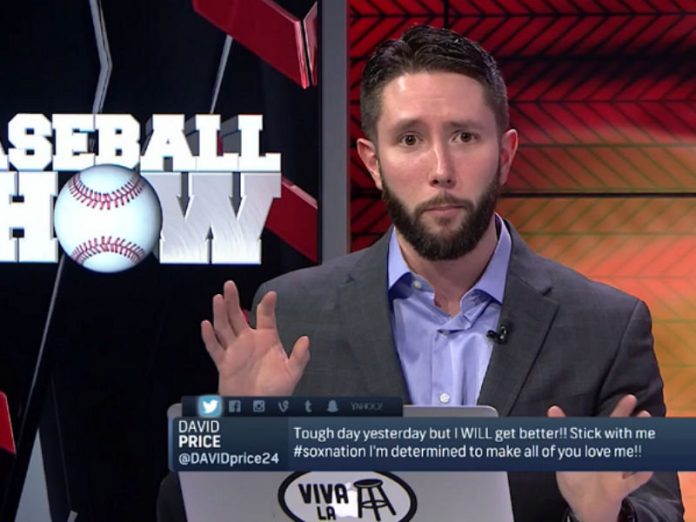 Jared Carrabis is an American baseball writer, author, and podcast host known for working at Barstool Sports. Jared Carrabis net worth at the moment is estimated to be $4 million.
Carrabis was born to Ellyn Carrabis and Patrick Carrabis. He went to North Shore Community College followed by Endicott College where he earned his B.S. in business administration and management in 2014. At college, he was nominated by faculty members to speak at Endicott Baccalaureate Ceremony.
Jared started his career in 2006 after he became an Editor-in-chief of SoxSpace. The website covered only about Boston Red Sox. His website won the accolades of Best Red Sox Blog in 2009 and 2011, and Best Overall New England Sports Blog in 2011. In 2010, he worked with RedSox.com for a few months interviewing Mike Hazen, Sam Kennedy, and Ben Cherington for webcasts.
After that, Carrabis spent some time as the host of TrueFan Red Sox webcast on the TruFan Network. In addition to that, he has also written for the New England Baseball Journal, SportsReelBoston.com, and Red Sox Nation.
In 2014, Carrabis joined Barstool Sports as a MLB/Red Sox writer. He went on to host several podcasts for them including baseball podcast Starting 9, the Section 10 podcast, and the professional wrestling podcast.
Carrabis has also written a book called "One Fan's Story: If This Hat Could Talk". It went on to sold more than 1,000 copies in 43 states and five different countries. Jared is known to many as an influential factor in David Price's decision to join the Boston Red Sox.
Regarding his personal life, Carrabis was born and raised in Saugus, Massachusetts. His father Patrick is a banker while his mother is a jeweler. He also has a sister named Jenna Carrabis who works for the Rhode Island's Department of Children and Family Services bureau. He is not married, but he wears a wedding ring most of the time because he's married to the baseball game.
Jared Carrabis Net Worth: $4 million