Paige Niemann is an American Internet superstar known to many as a doppelganger of famous pop singer Ariana Grande. Her facial resemblance is almost the same as the iconic pop singer.
| | |
| --- | --- |
| | |
| | Paige |
| | |
| | |
| | United States |
| | Taurus |
| | |
| | |
| | |
| | |
| | None |
| | |
| | |
Paige was born on April 26, 2004, in the United States and is just 15 years of age. Very limited information is available on her background including her parents' name, siblings, and education details. What we know about her family is that they are of Italian-American descent.
She first started sharing videos through her Tik Tok in February of 2016. However, it was at the beginning of November 2019, she started to get more attention after sharing her Ariana Grande lookalike videos several times.
Niemann's Tik Tok account now has more than 2 million followers. In addition to that, she is also popular on Instagram where she has over 348K followers.
Paige was first compared to Ariana Grande in her school playground when she was just 10-years-old. She now shares hair and makeup tricks on her Instagram account. Niemann said that she learned to do hair and makeup tricks like Ariana Grande through her mom and the more she posted on Instagram, the more she got attention from Ariana fans all over the world.
Now she has even received more attention after the popular singer Ariana Grande reached her via direct message. In an interview with Entertainment Tonight, Niemann said: "I was so shocked that she noticed me. She's really nice, and I kind of thought it was cool that she noticed me, I'm flattered.' She wanted to let me know that I am beautiful in my own way and I said, 'Thank you and thank you for being so kind to me.' And she said, 'I'm proud of you."
She also added "She reached out to me, I was shocked. She's my idol so I was shaking a little bit…Let me know if you're ever going to my Sweetener Tour, we can grab a hug."
Paige Niemann Height and Weight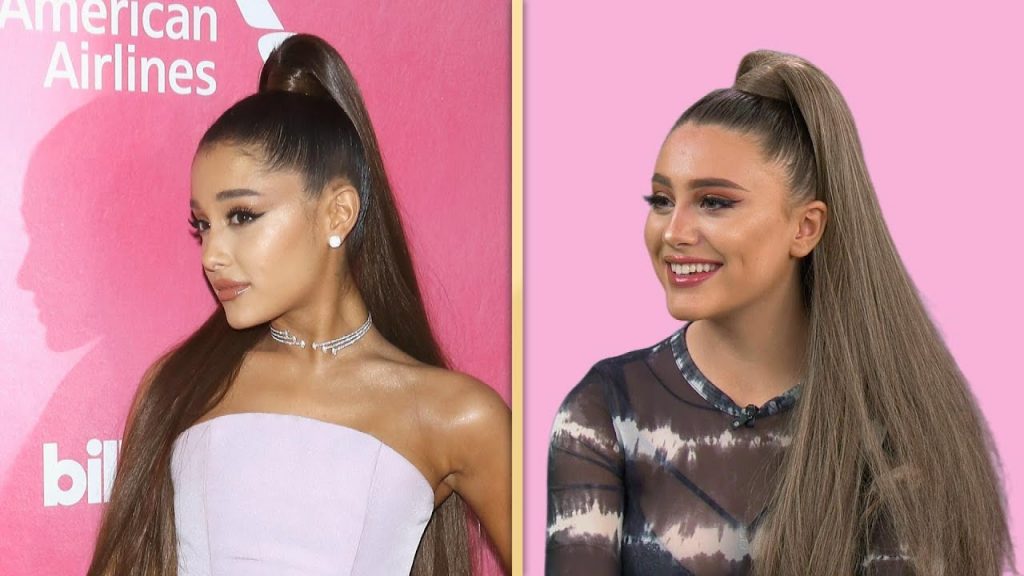 Paige Niemann's height is almost the same as that of Ariana Grande. She stands 5 feet 1 inches or 155 cm. Meanwhile, she weighs around 45 kg or 99 pounds.
Does she have a boyfriend?
At this moment, we have no clue whether she has boyfriend or not. What we believe is that she is single but boys will be over her after 2, 3 years considering she looks exact same like Ariana Grande.